9 Must-Have Vegetable Tools To Make Your Life Easier

So much time and effort goes into prepping vegetables (especially around Christmas time) that it often feels like a chore - but it can be fun if you have the right tools!
Imagine abolishing the hours spent leant over a chopping board; almost catching your fingers in the grater; and no longer begrudgingly attempting to tackle a pile of potatoes that need peeling before a Sunday roast.
We've put together our top 9 kitchen gadgets to make mealtimes enjoyable again and streamline your journey from prepping to plating.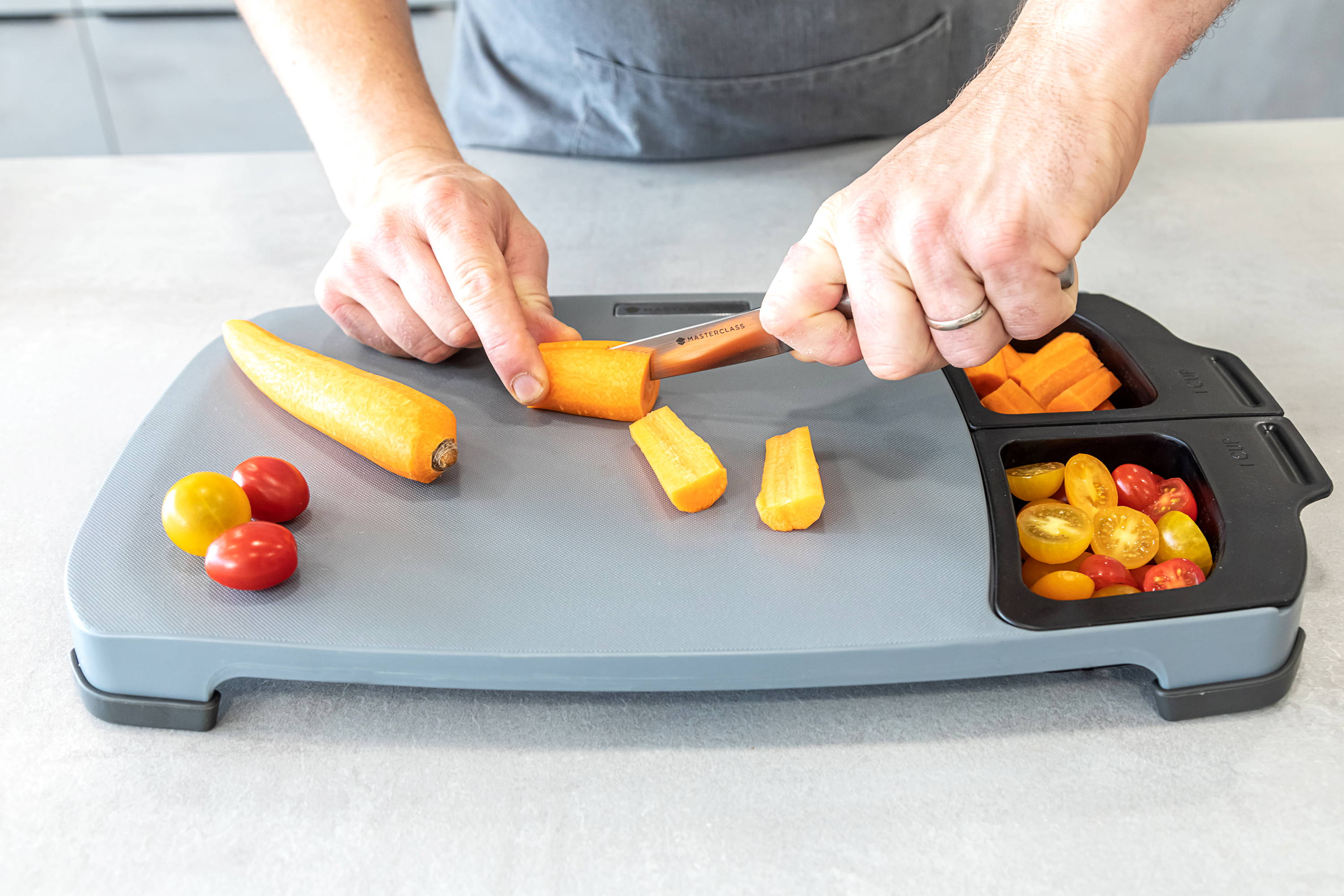 This improved version of the traditional chopping board includes two removable containers set into its plastic frame - one for prepped ingredients, the other for wastage - keeping the board clutter free for you to chop, slice, dice to your heart's content.
Easily transfer your veggies by lifting out the container to the pan, tray, or sink as one container also has straining holes letting you rinse without a colander!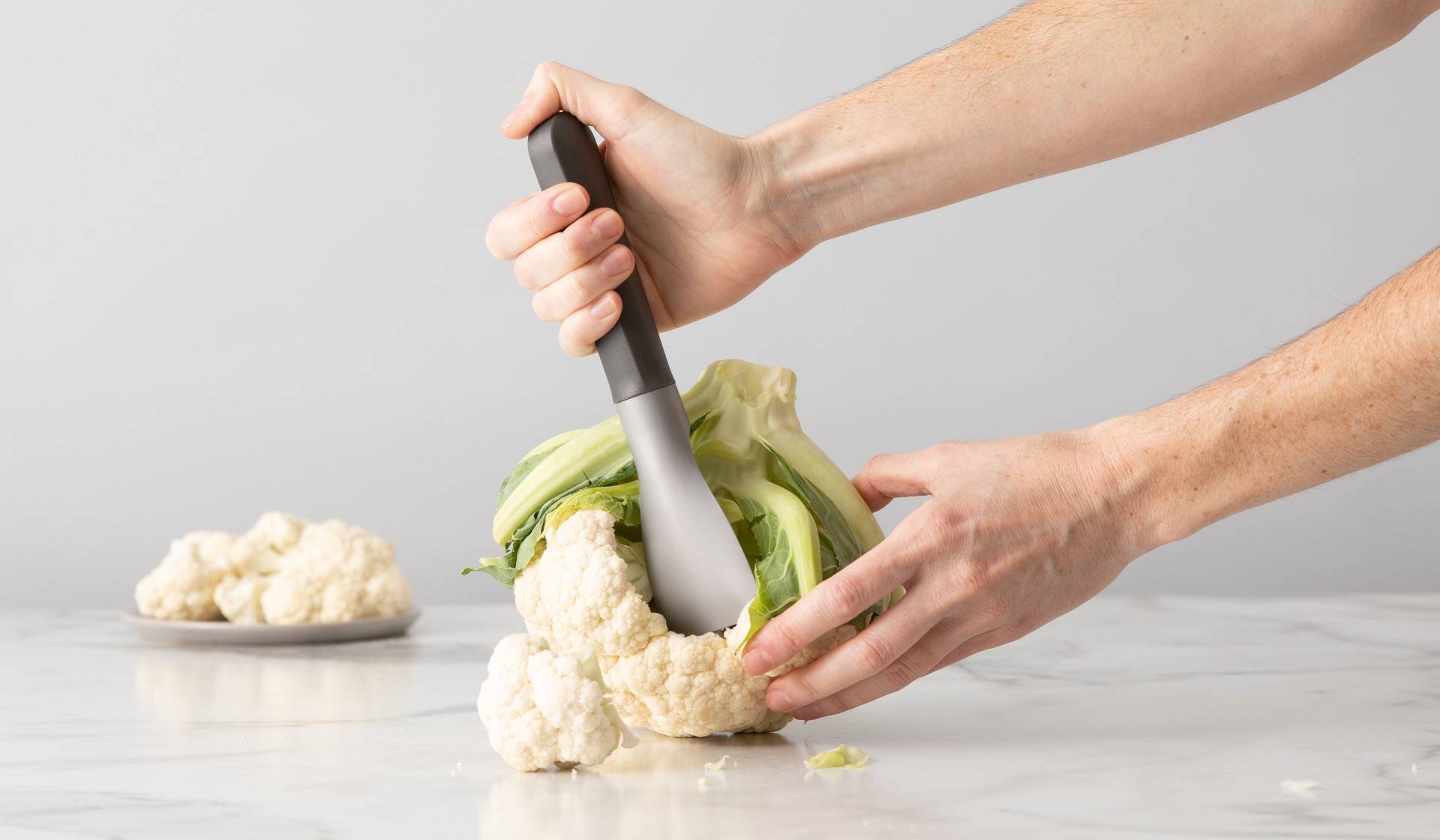 Remove florets of cauliflower and broccoli in seconds with this time-saving tool. Made of strong, durable plastic, this powerfully simple cauliflower chopper makes wrangling this tough vegetable surprisingly quick and easy.
StalkChop is a lot safer than hacking away at vegetables with a knife. It also reduces waste, so you can always make the most of your vegetables.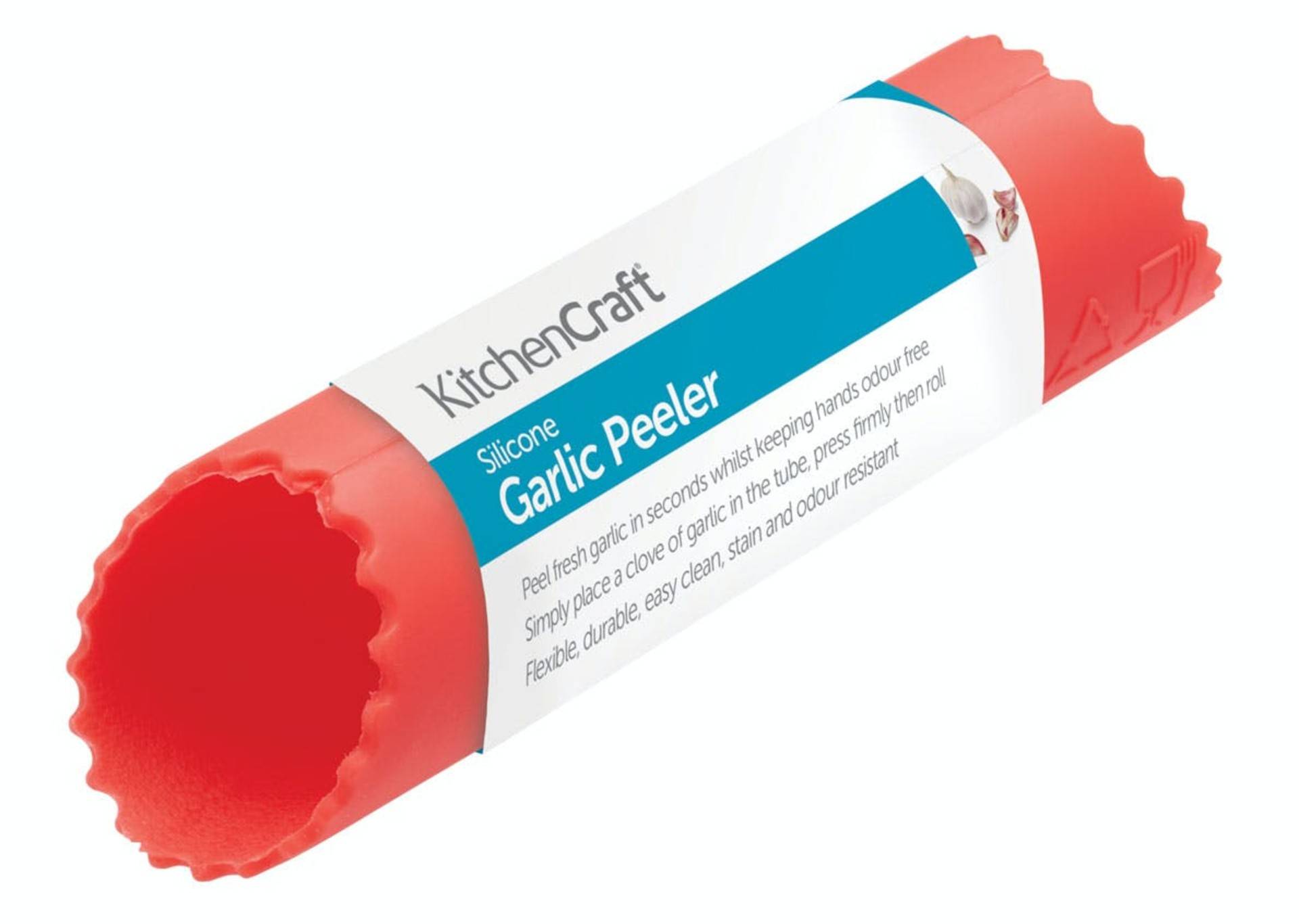 Turn the fiddly task of peeling garlic cloves into one fast, fun, easy action - while also avoiding getting lingering odours on your hands.
Just pop your garlic into the tube, roll it back and forth on a firm surface and it'll be perfectly peeled in seconds. Also, it's odour and stain resistant and it can go in the dishwasher!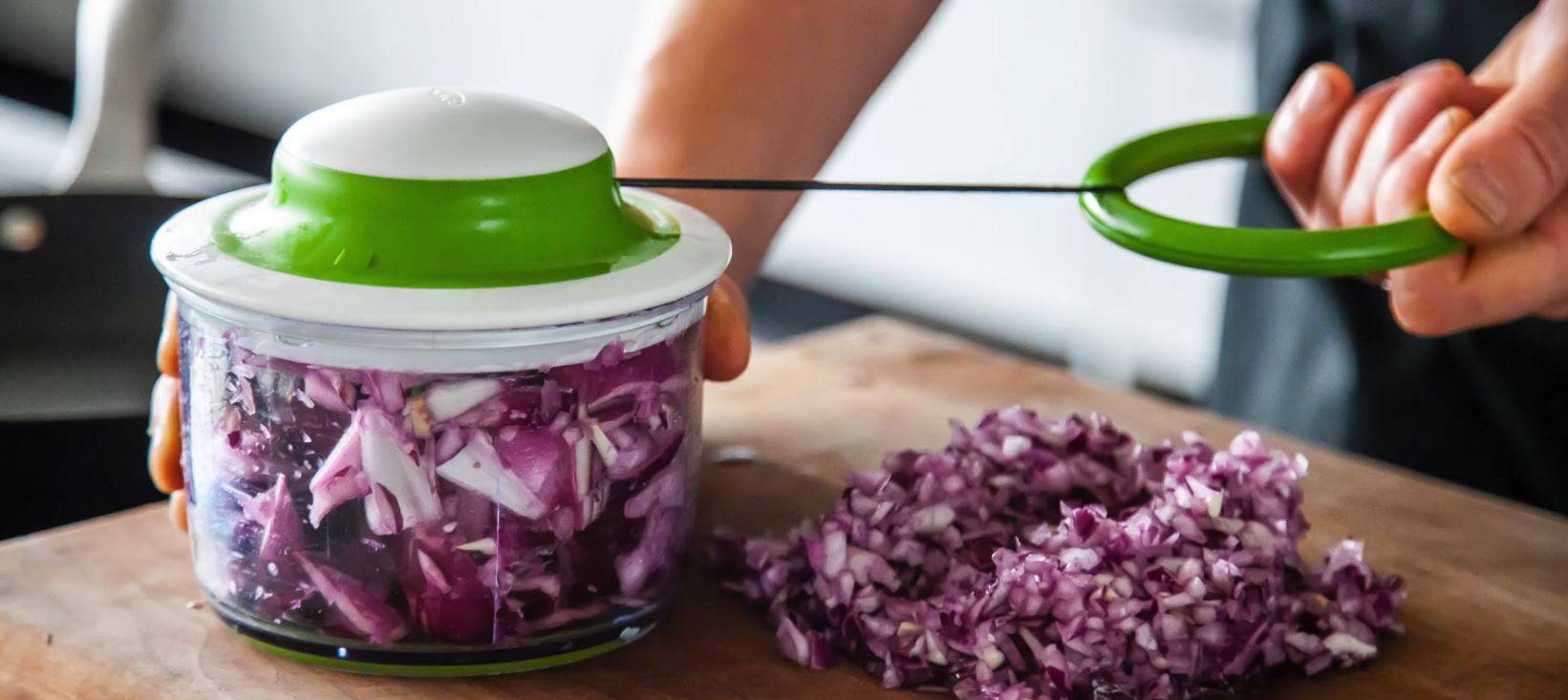 Easily chop large pieces of veg such as carrot, potato and onion with just a few pulls of a handle! Three sharp blades slice through any vegetables placed in the tub - activated by a simple ring pull - which can be lifted out leaving the ingredients in the bowl for easy transportation.
It's versatile and can also be used for making the perfect guacamole, pesto or even a bubble and squeak from leftovers. Then served straight from the bowl, which saves on washing up, or the spare lid allows you to save it for later.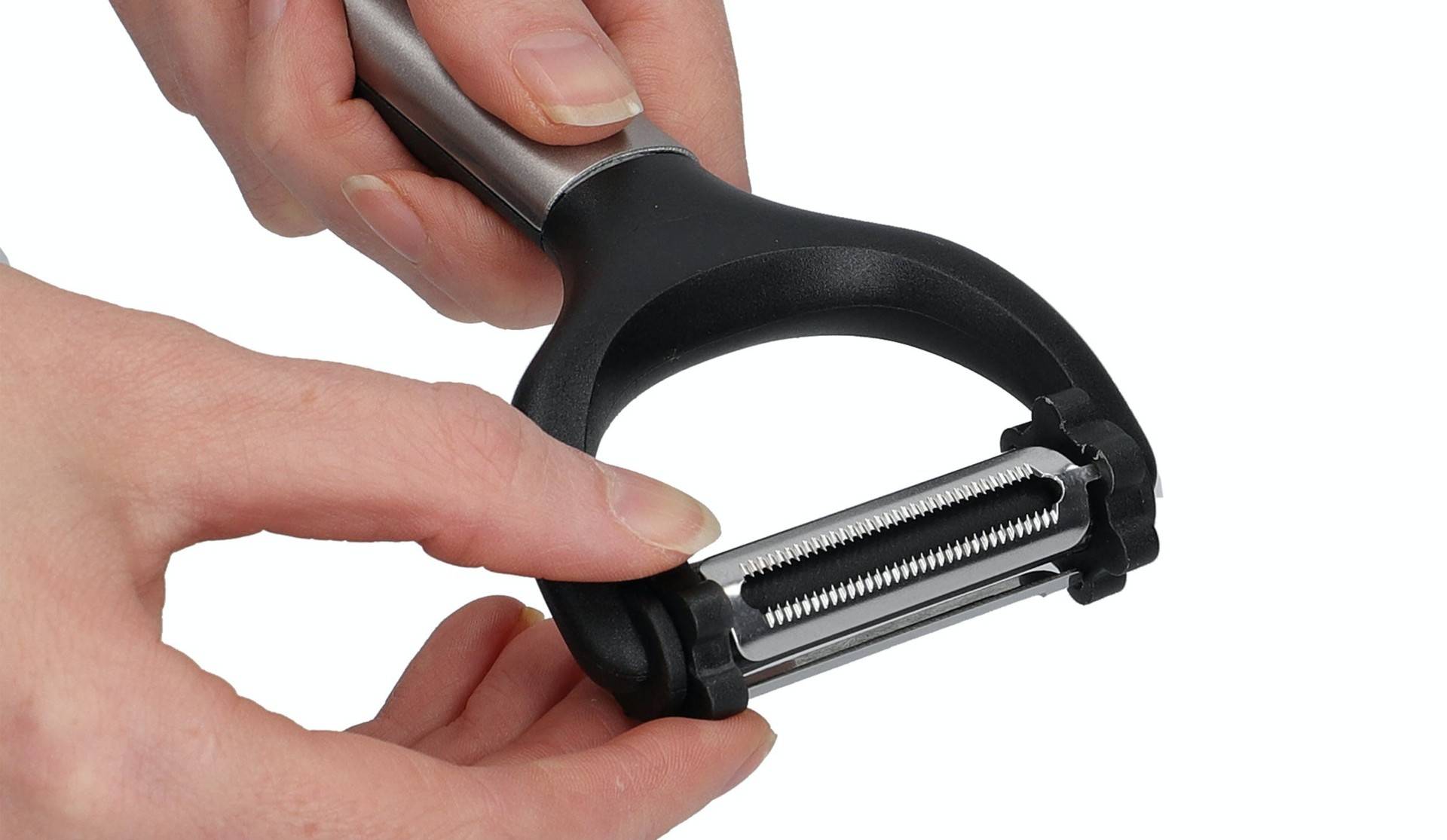 Peel, julienne and zest with this 3-in-1 multi-purpose vegetable peeler! Save space in your kitchen drawer and reduce prep time by eliminating the need for individual tools.
This nifty gadget includes a straight peeling blade, julienne peeler and serrated fruit peeler - accessible with just a simple twist of its revolving roller which locks in place while you're going to town on your vegetable prep.
Easily slice, cut, de-stone, mash and scoop avocado with this gadget! The sharp, sturdy and rust resistant stainless steel blade pierces tough skin effortlessly while the adjustable de-stoner mechanism grips to the stone making it easy to remove with a simple twist - no dangerous knife action needed.
The bottom end is great for scooping or mashing to make guacamole. It's a one-stop shop for preparing perfect, healthy avocados every time.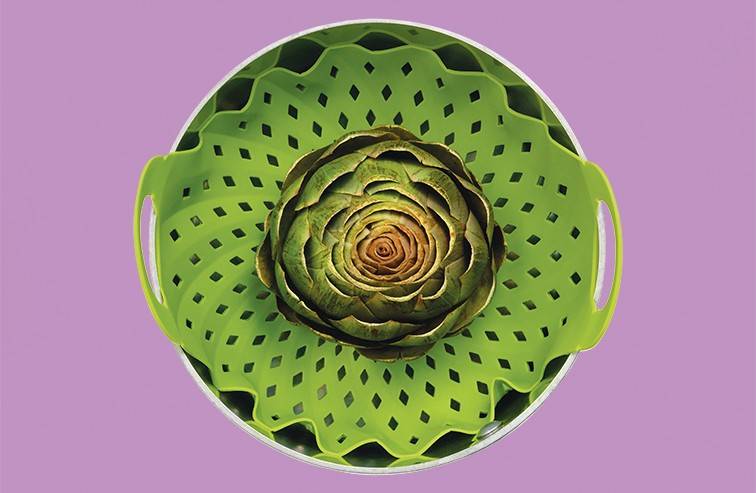 No steamer? No problem! This clever universal vegetable steamer turns any saucepan on the hob - or bowl in the microwave if you want to be even swifter - into a steamer!
The flexible basket can adapt to fit on top of most saucepans and bowls and acts as a shelf for your veg to sit in and steam cook. You don't need to worry about nasty scolds with the stay-cool silicone handles which make it easy to lift out of hot water safely, while the little feet and wide base ensure it stays nice and stable during the steaming process.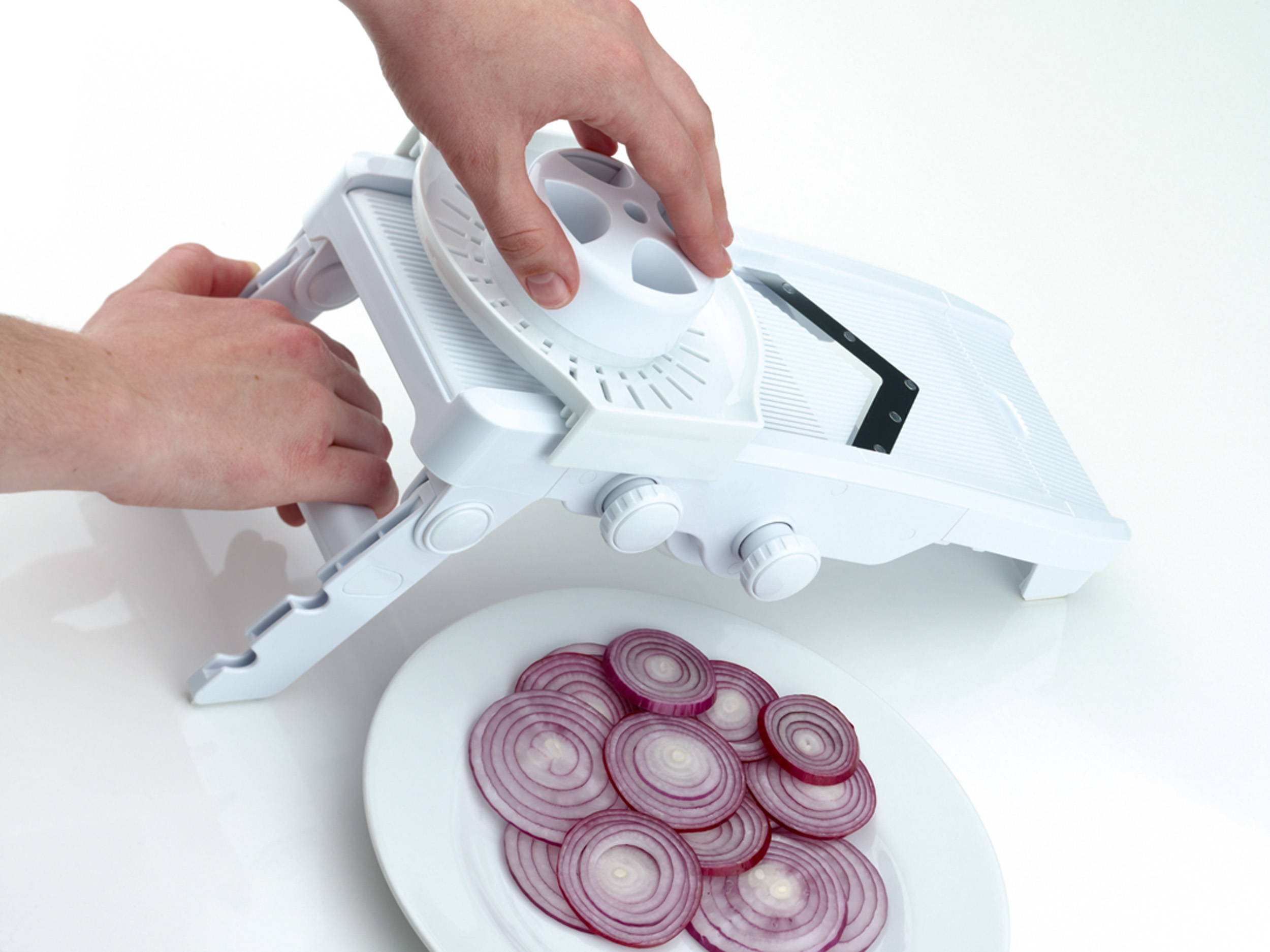 Forget trying to cut perfectly sized, fine slices of onion by eye and let this hand operated mandoline vegetable slicer handle it. Including five stainless steel blades with two styles of julienne cuts and easily adjustable thickness settings, this gadget creates uniform slices every time.
You can slice away and find your flow knowing that fingers are protected by a safety gripper, while the folding legs and non-slip feet ensure a mess-free exercise as the ingredients fall into a bowl which can comfortably slot underneath.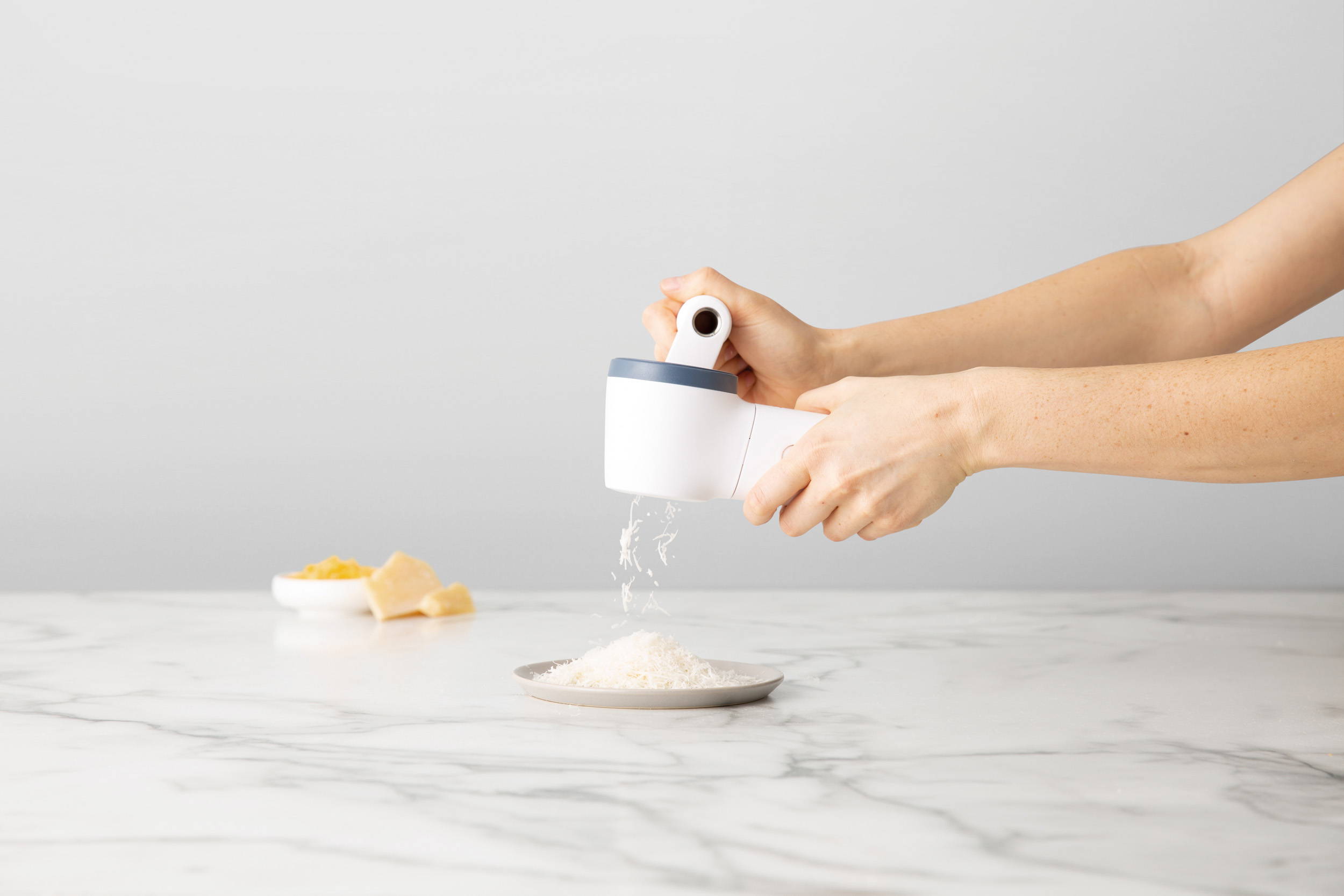 What's the worst thing about grating? The fingertip-near-misses, the odour of whatever it is you're grating on your hands (looking at you, Parmesan) or the fact that it takes up so much room when you only really use one side?
This rotary grater's spring-loaded chamber means you don't have to push to grate, so pop a vegetable into the chamber and turn the comfort-grip handle for fast and comfortable grating!