Chocolate is a guilty pleasure that we all love to enjoy, there's no doubt about that. Nothing beats the flavour and feeling of smooth, creamy chocolate melting in your mouth - so gloriously decadent and absolutely irresistible.
For anybody with a real weakness for all things chocolate, happiness comes in an array of shapes, sizes and flavours; from the humble Dairy Milk bar to carefully-crafted artisan chocolates… the sky's the limit. Baked into a cake, spread on toast or enjoyed on its own, we can't get enough of the stuff.
But just because we like to indulge in chocolate, it doesn't mean we know what we're eating. In fact, how much do you actually know about it? We've taken a deep dive into the origins and types of chocolate - and come up with some great ways you can satisfy your cravings, too.
How is Chocolate Made?
Chocolate is made from the fruit of the cacao trees, which originate from Central and South America. Now cultivated in tropical areas all over the world, this pod-like fruit contains cocoa beans, which form the basis of chocolate.
These seeds must first be fermented, roasted and ground before they even start to resemble what we know as chocolate. Cocoa solids are the resulting ground beans that give chocolate a rich flavour, which are then pressed to release the natural fats into cocoa butter.
The different types of chocolate all come down to the percentage of cocoa solids and butter that the final product contains, compared to the percentage of sugar, milk solids, and other added ingredients.
What are the Different Types of Chocolate?
The basic blends, from richest to milkiest flavour, are as follows:
Dark
Dark chocolate is typically made from a higher percentage of cocoa solids, meaning all of the fat content comes from the cocoa butter itself instead of milk. Deep brown to black in colour, the lack of dairy and reduced amounts of added sugar give dark chocolate a firm texture and a slightly bitter taste.
With good melting properties and an intense flavour, dark chocolate is usually the first choice for cooking and baking.
Milk
Light brown in colour, milk chocolate has a creamy texture and a sweet mild flavour. It's formed from a base of cocoa butter, cocoa solids and either powdered or condensed milk.
Mostly used as an eating chocolate, it also makes a good decoration for baking in the form of chocolate chips and chunks.
White
White chocolate is made from cocoa butter and milk without cocoa solids. Pale ivory in flavour, white chocolate has a melt-in-the-mouth texture and a buttery flavour with notes of vanilla.
White chocolate is available in bars and chips and is very often used in desserts.
Recipes to Satisfy a Sweet Tooth
Ultimate Hot Chocolate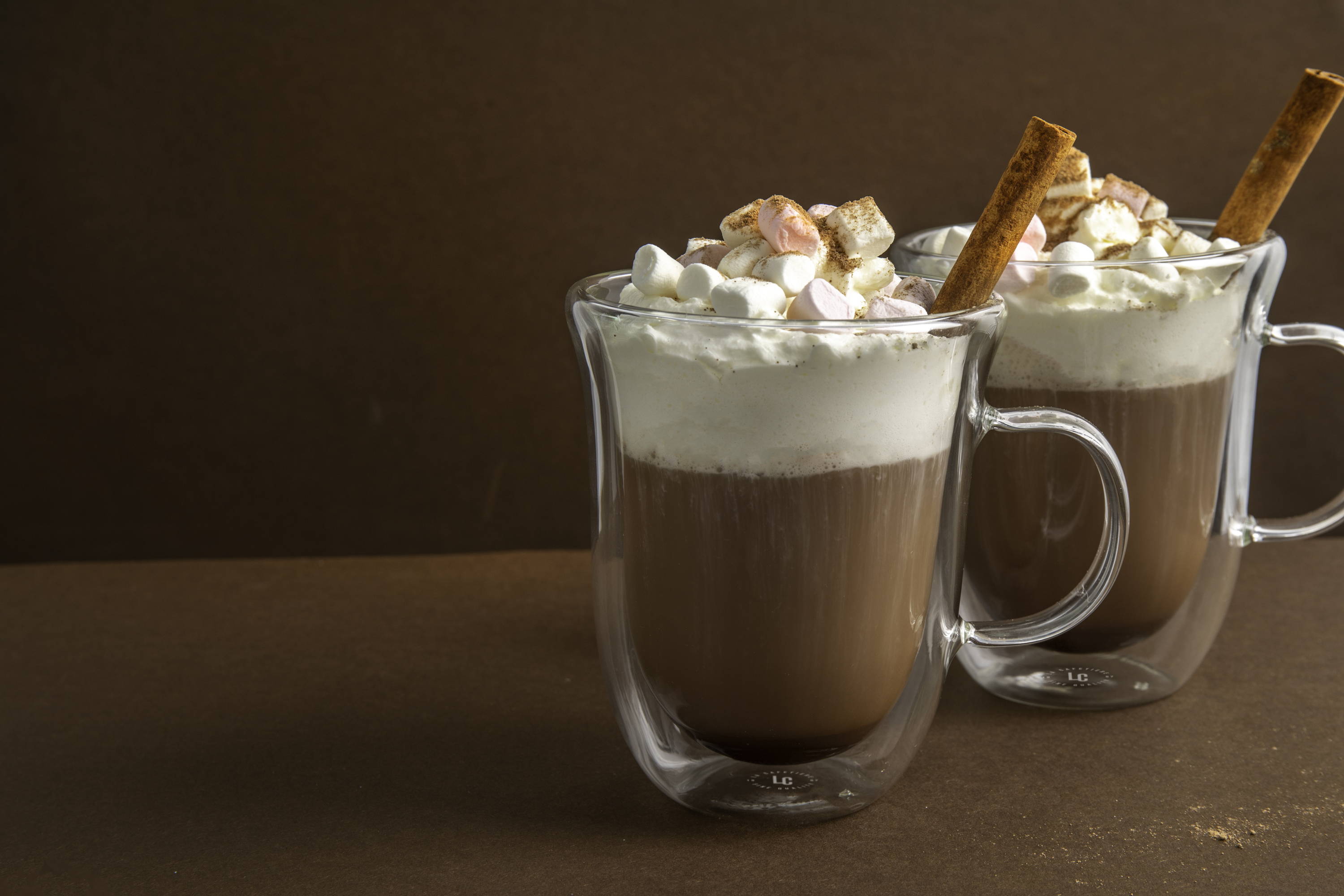 Nothing beats a homemade hot chocolate on a cold winter's day. Forget about the watery stuff, once you make your own, you'll never look back. The real deal should be thick and rich, just like a liquid pudding!
Hot chocolate looks stunning in La Cafetière Double Wall Hot Chocolate Glasses. These are made of heat-resistant borosilicate glass, so your drink will keep warm for longer - and your hands won't burn.
Dark Chocolate and Raspberry Brownies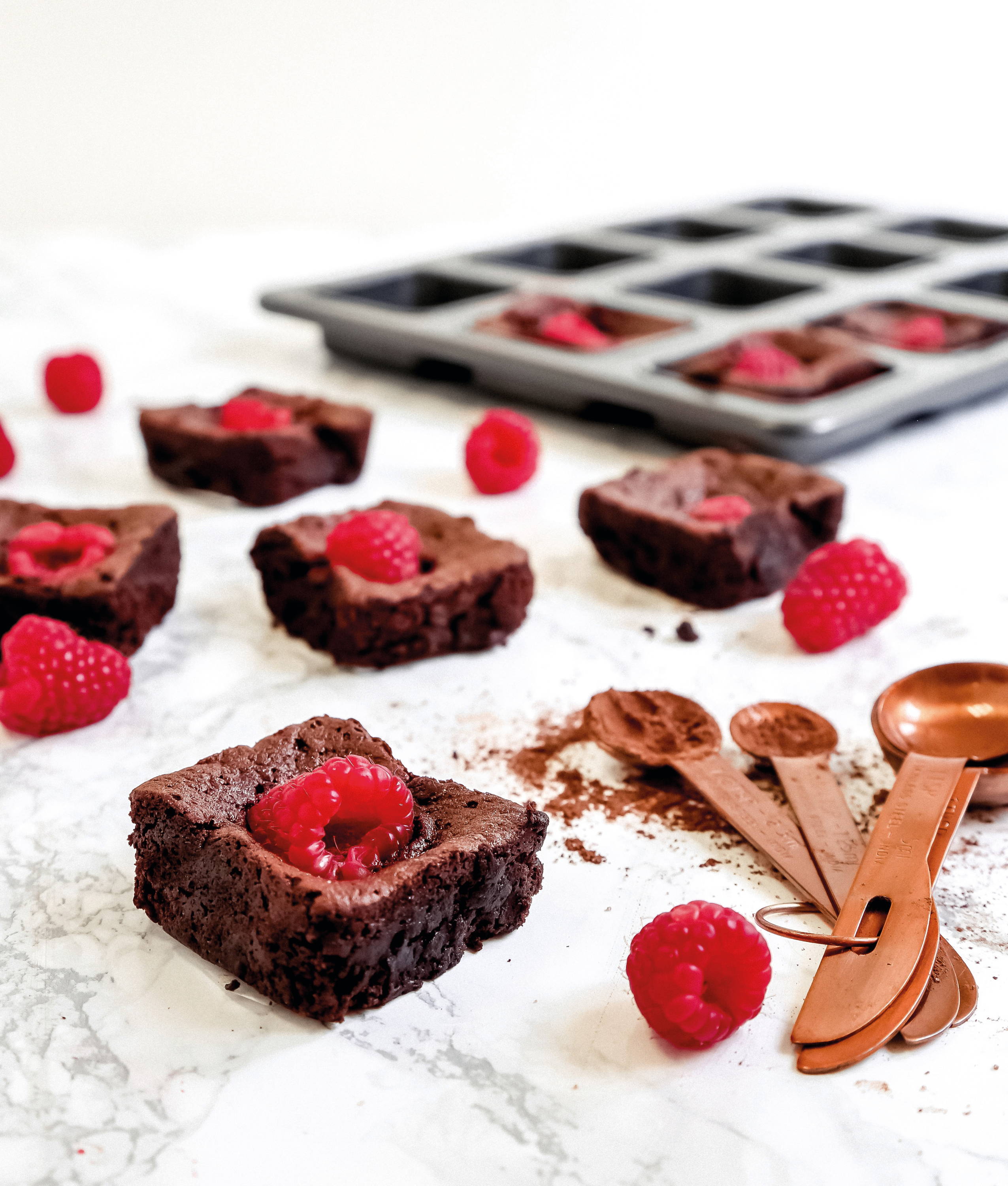 Is there anything better in this world than freshly made, slightly warm brownies? This recipe combines rich dark chocolate with fresh raspberries to create a moreish cake you won't want to share!
The MasterClass Non-Stick 12 Hole Brownie Pan is specially designed for the job, to help you achieve the perfect brownies - soft in the middle with lovely crispy edges.
Decadent Chocolate Cake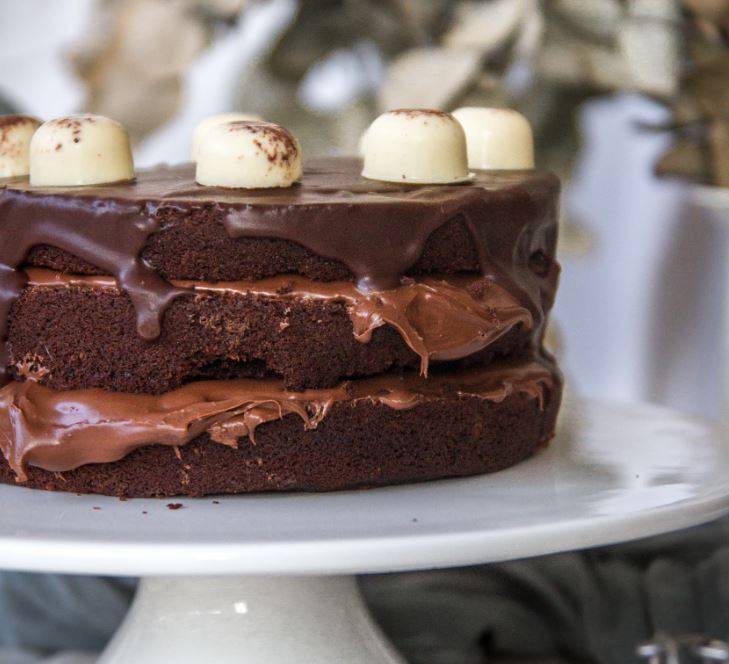 When it comes to celebrating special occasions, there is nothing better than serving up a delicious chocolate cake! This recipe is simple enough for an indulgent afternoon tea but special enough for a party.
Master the perfect chocolate cake with a light and fluffy sponge and a rich buttercream filling using the MasterClass Non-Stick 18cm Loose Base Spring Form Cake Pan and take your dessert to the next level.
Indulgent Chocolate Fondue
There is something so satisfying about dipping things into hot, melted chocolate. A decadent fondue is a great way to end a romantic meal for two on Valentine's day or entertain family gatherings and special celebrations with friends.
Ready to host a night to share a fun experience with your loved ones? Impress your guests with the MasterClass Cast Iron Enamelled Black Fondue Set and keep the chocolate bubbling while everyone is dipping in.