We are super excited to welcome S'well to CookServeEnjoy for SS23!
The iconic lifestyle label is renowned for its combination of fashion-forward designs and innovation. With a passion for sustainable living and all-day hydration, the range of products makes it easier than ever to reduce the need for single-use plastics and cups. S'well is the Original Hydration Bottle, with over 25 million products sold and over 4 billion single-use plastic bottles displaced. S'well has proven the power of style, innovative performance and meaningful purpose to build movements and transform the way people consume.
Whether you're a meal prep pro or never without your morning caffeine fix, S'well has the ultimate on-the-go accessories for you. Discover the Original Drinks Bottle, Tumbler Travel Cups, Mugs, Salad Bowl Kits and much more. Each season, the label updates its collections with trend-led prints and designs guaranteed to add a stylish touch to your day. Discover best-selling ranges such as Azurite, Celestial, Geode Rose and Moonstone to name a few. Not to mention, the products feature superior innovations such as Therma S'well Technology that keep your drinks hotter and colder for longer, condensation-free stainless steel exteriors and multi-compartment lunch boxes.
Don't just take our word for it either, S'well has recently been awarded official CoolBrands® status, joining the ranks of the likes of Vivienne Westwood, Moleskin and Polestar to name a few…this name is not one to be missed.
The Original Water Bottle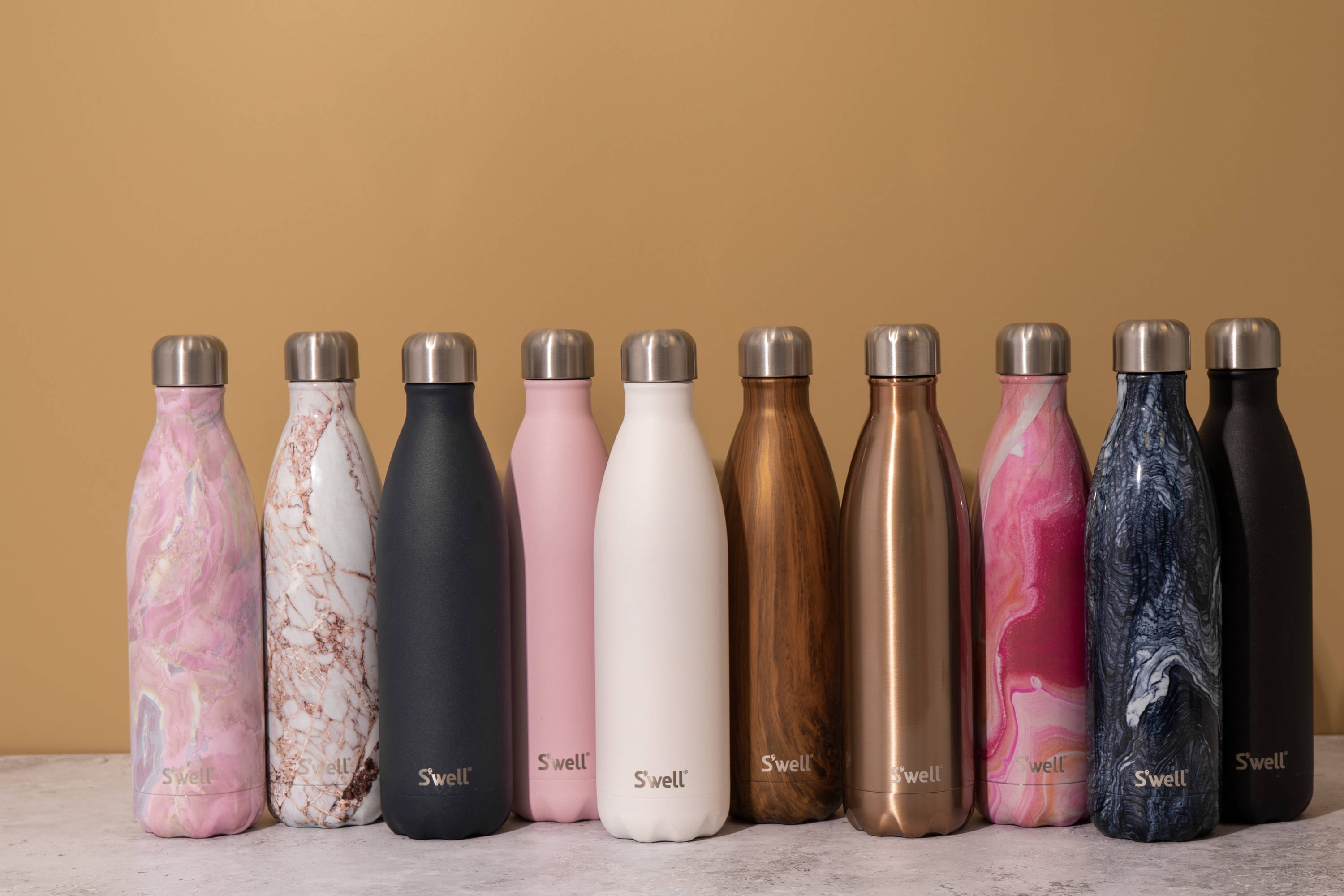 What was the first design for the company, the S'well Original Drinks Bottle is an icon for a reason. But, what makes it better than all the other hydration bottles out there you're wondering? First up, these triple-insulated stainless steel water bottles feature Therma-S'well® Technology, depending on the size of the bottle, you can expect cool drinks to stay cold for up to 48 hours, and hot drinks hot for 24. So, whether you're filling it with your morning latte or lemon-infused water for the gym, it'll be the perfect temp. It also comes in 500ml and 750ml sizes, so you're set for all occasions.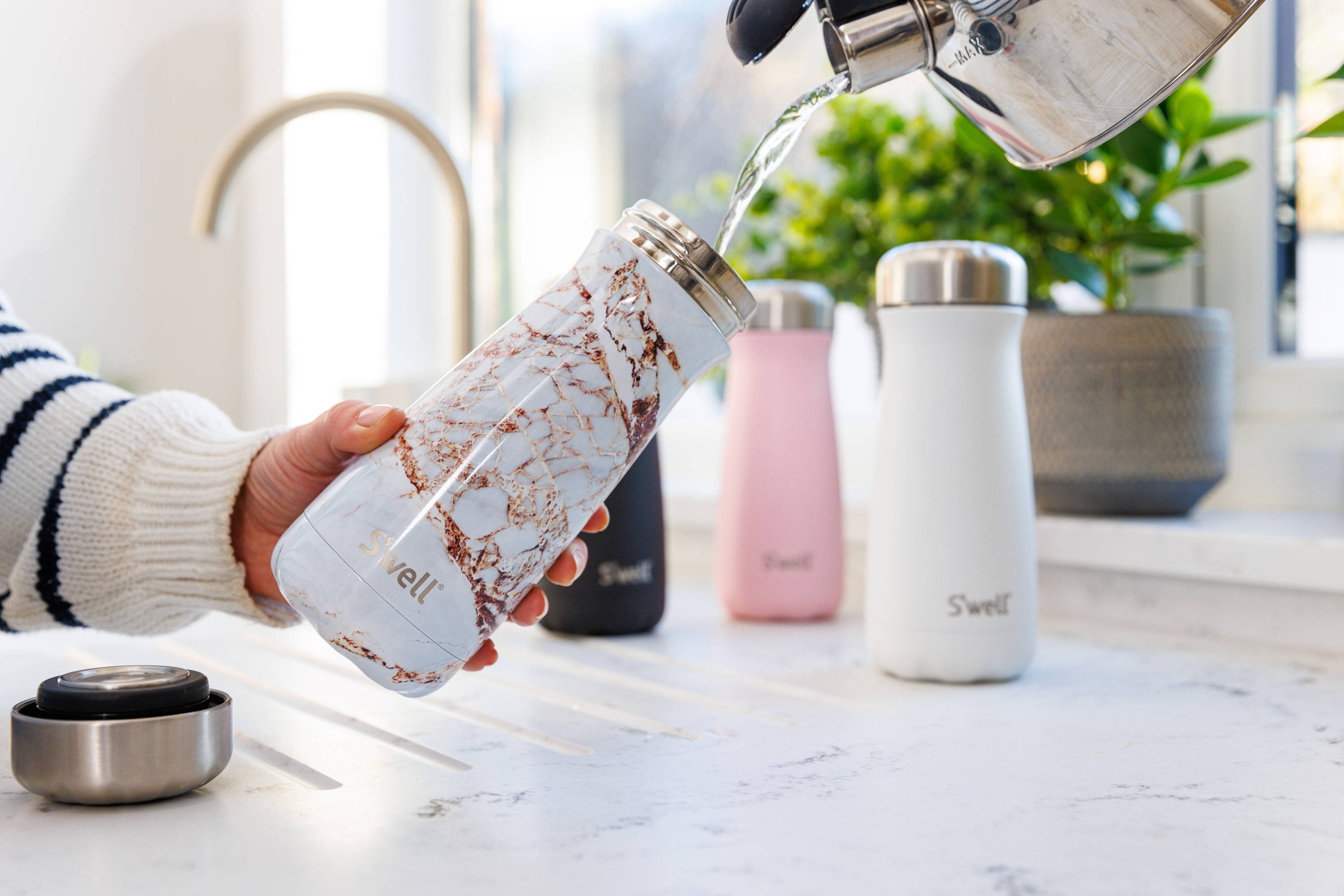 A perfectly-sized travel cup, the Traveler is designed for easy on-the-go sipping. Defined by its sleek, ergonomic design, this compact drink bottle is totally versatile and can be filled with everything from chamomile to juice or even chilled rosé for those summer picnics. It's brilliantly contoured to fit into your hand for on-the-go drinking, and it's made from food-grade stainless steel so you know your drink won't be tainted by any nasties. Its thick rim and wide mouth make it ideal for stirring up your coffee or adding ice to your thirst quencher. As with S'well's other travel cups, it features Therma-S'well® Technology so the handy Traveler will keep drinks hotter or colder for longer, longer than the rest.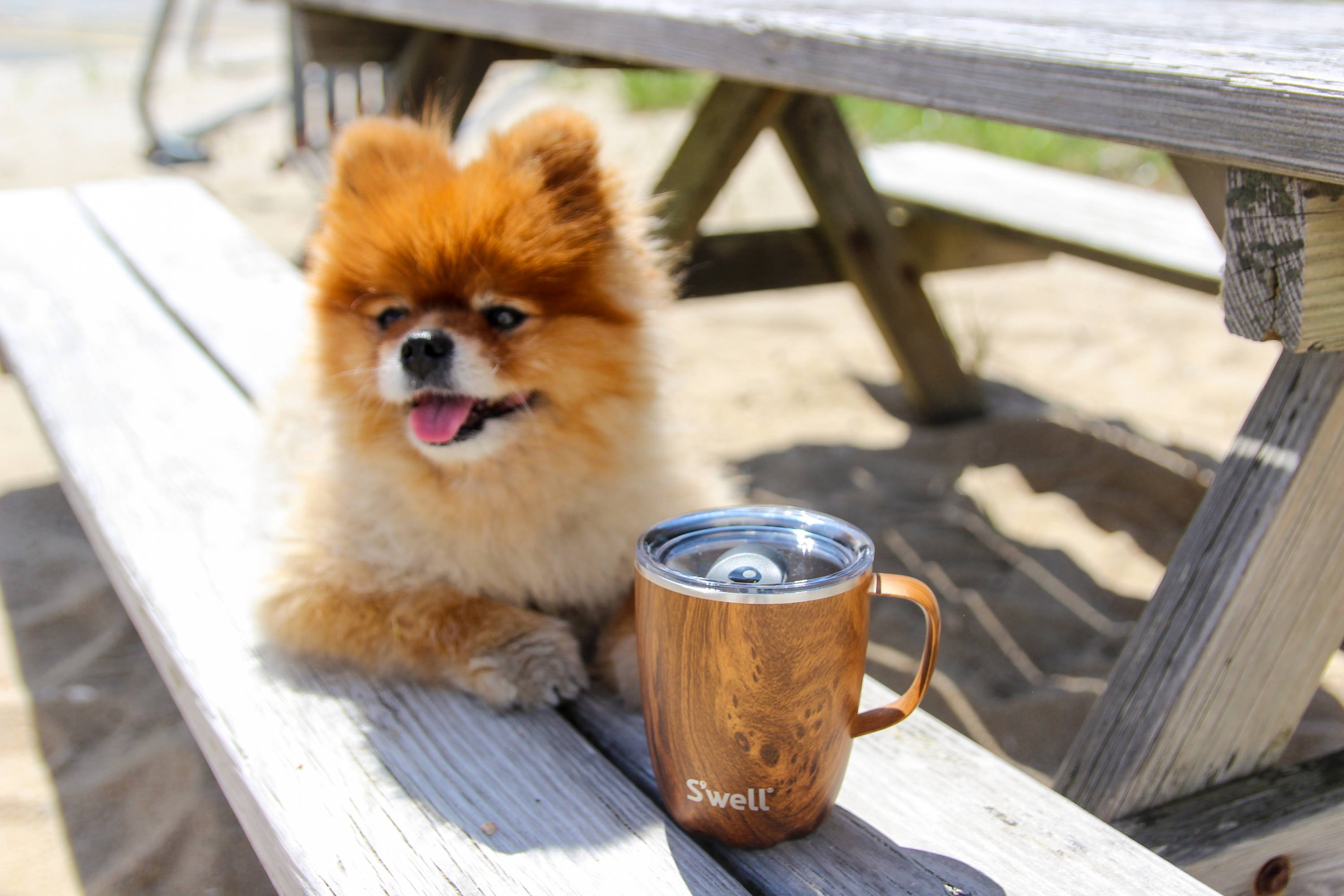 Looking for a reliable coffee travel mug? S'well has you covered with this oh-so-stylish one. Designed to make it even easier to sip on the go, this reusable coffee cup features a curved handle for fuss-free carrying, whilst also fitting into most cup holders if you're in the car. So that there are no messy spills, this practical travel mug features a splash-proof, slide-open lid. Perfect for your morning tea or iced coffee, it boasts Therma-S'well® Technology with triple-layered, vacuum-insulated construction, designed to keep beverages colder or hotter, longer than all the rest. Another great design pro? It's made from strong, food-safe stainless steel with a condensation-free exterior, so won't sweat in your hands or bag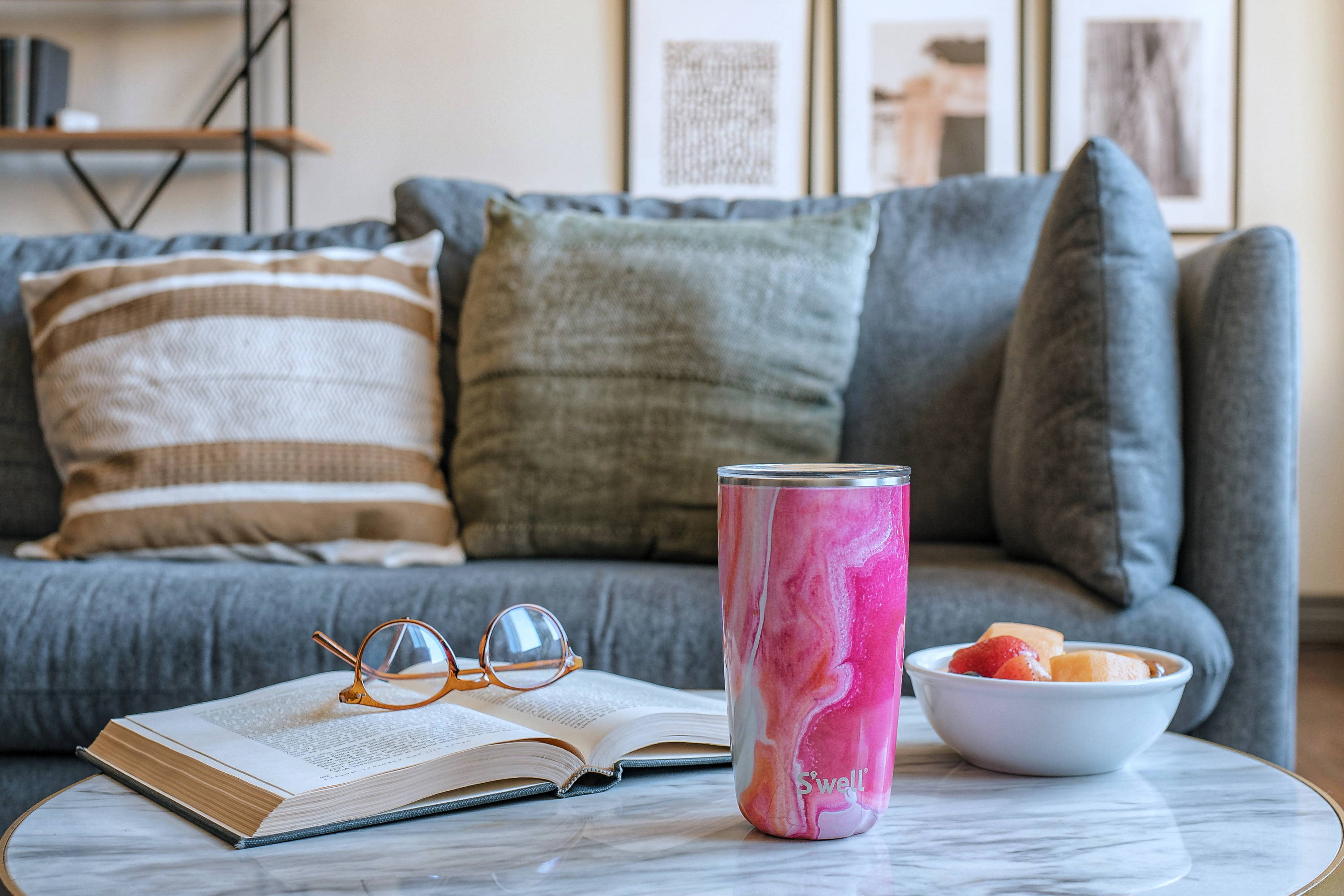 Designed to keep your drink cooler or hotter for longer, the S'well Tumbler is a must-have insulated drinks cup for all-day hydration. Part of the label's best-selling drinkware collection, this on-the-go cup is perfectly streamlined to make sipping on the move a breeze. It's triple vacuum insulated with Therma-S'well® Technology, so will keep your iced tea cool for 4 hours and coffee hot for an impressive 12. Thanks to its pop-on, slide-open lid, you won't need to worry about any messy spills either. It also features a wide mouth and thin rim, so you can easily fill your cup with ice cubes to keep you refreshed on hotter days. We think it's a no-brainer alternative to single-use plastic cups, the only question is, what colour are you getting?

S'well Eats™ 2-in-1 Food Bowl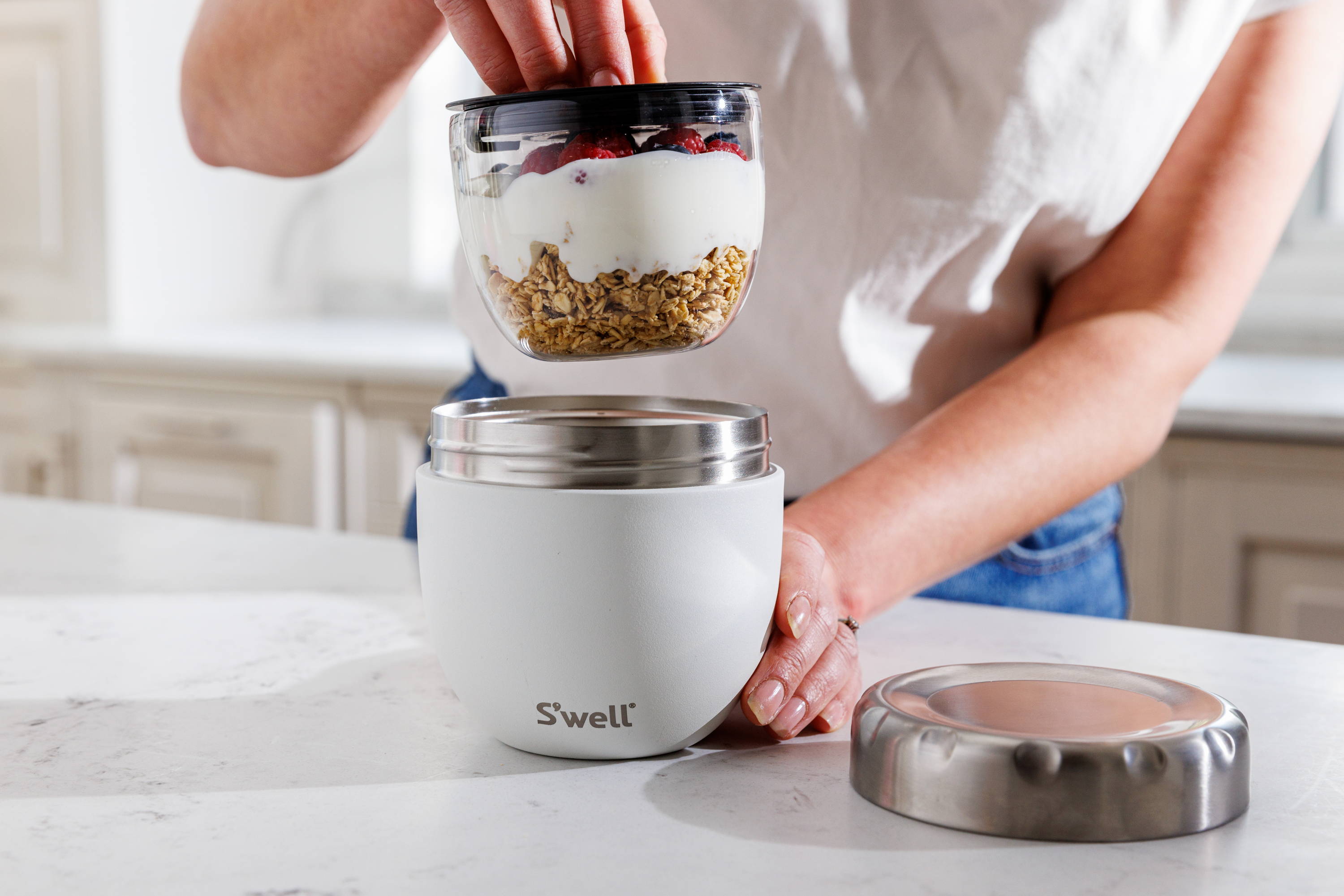 Whether it's your morning yoghurt parfait or salad for lunch, stay organised and healthy with the S'well Eats™ Food Bowl. Boasting a 2-in-1 design, this compact little food flask features Therma-S'well® Technology with a vacuum-insulated exterior bowl and a durable Tritan™ inner prep bowl to keep food colder or hotter for longer. Built to last, the exterior bowl is made from food-grade stainless steel that is both condensation and leak-free. Perfectly versatile, this food pot's inner prep bowl goes in the fridge and freezer, and is also microwave and dishwasher-safe. Not to mention, all S'well Eats™ bowls are marked with useful measurements to make meal prep a breeze. As with all of the label's best-selling lunch bits, this food bowl comes in a variety of colours to suit your taste. We may be slightly biased, but it really is the foodie innovation everyone needs!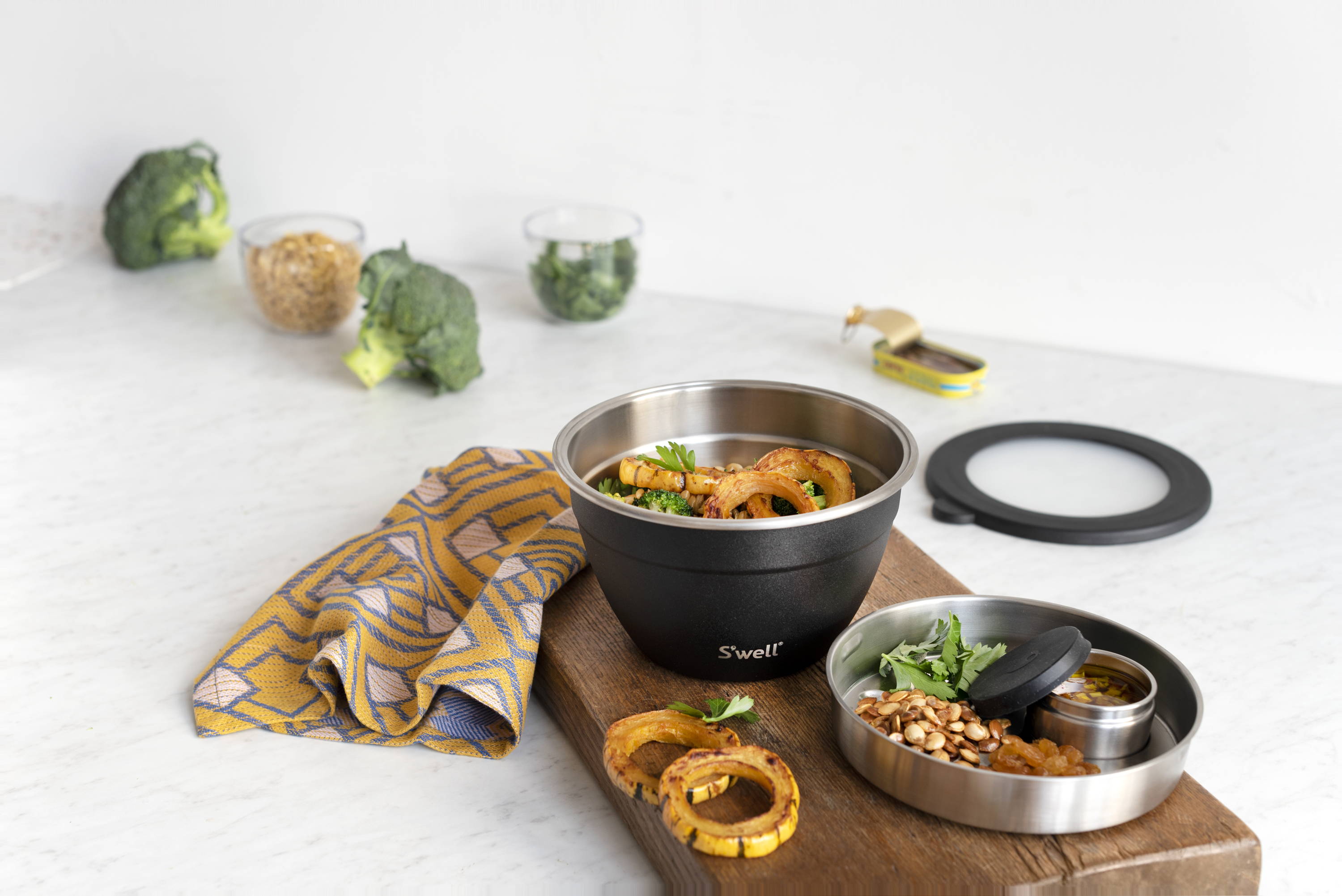 Niçoise or Caesar? Whatever salad is your go-to, you can now enjoy it with optimum freshness thanks to S'well's Salad Bowl Kit. This multi-compartment lunch kit is the ultimate healthy lunchtime accessory! To organise like a pro, the large salad bowl includes a closable condiment container perfect for dressings or toppings and an additional removable tray. It's made from food-grade stainless steel that's BPA/BPS free and is topped off with a see-through, leak-proof lid so you won't need to worry about any messy spills. Whether you're passionate about delicious workday lunches or extra organised when it comes to picnics, this reusable lunch box is guaranteed to become your new favourite.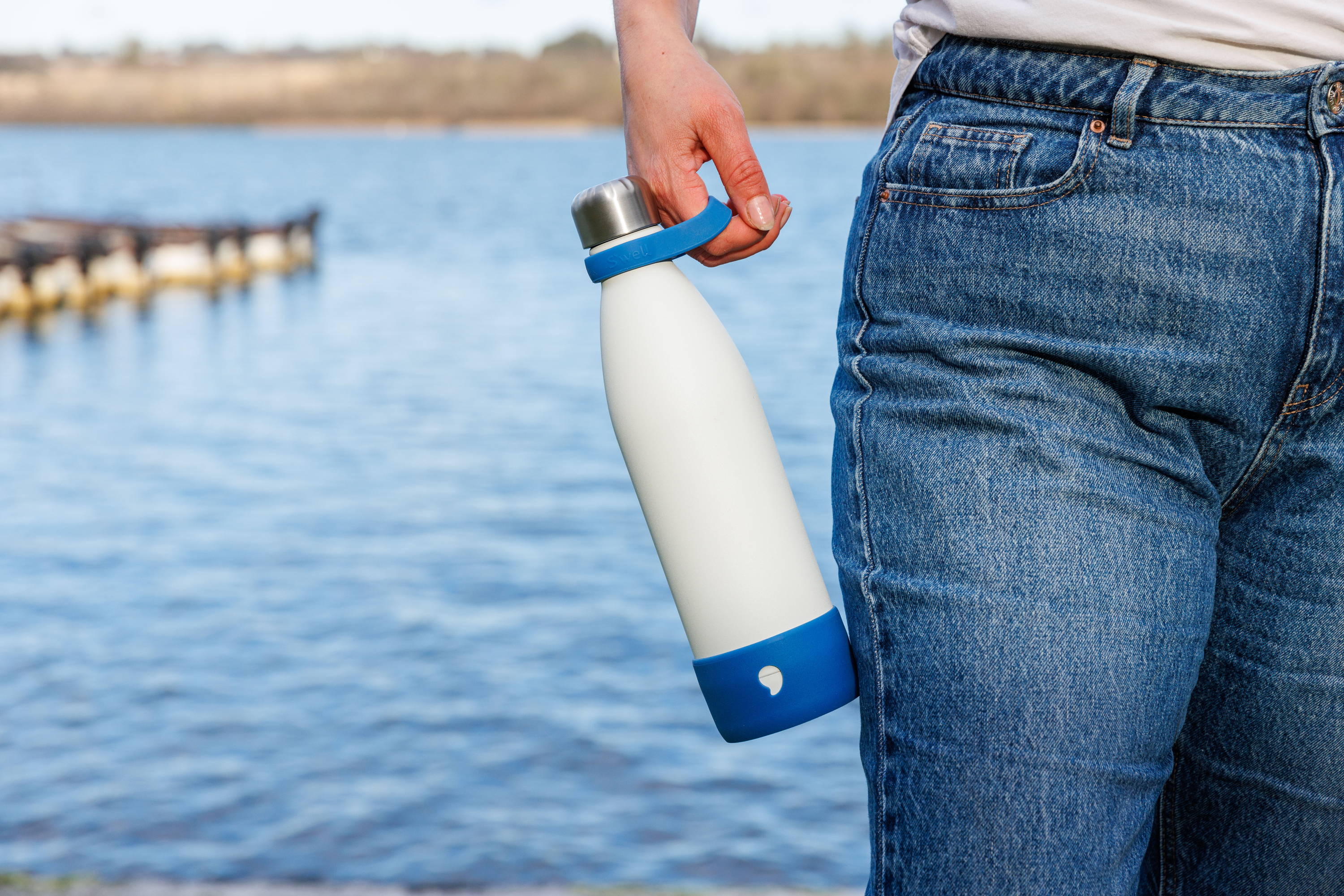 So, you've invested in your new reusable water bottle or Traveler coffee cup, all you need now is one (or all) of the S'well Accessories collection. Designed to make your on-the-go drinking even easier, the range includes a selection of comfortable, silicone bottle handles and sleeves to enhance your carrying further. Totally durable, these reusable bottle accessories slip effortlessly onto the bottles and their soft silicone is easy to hold.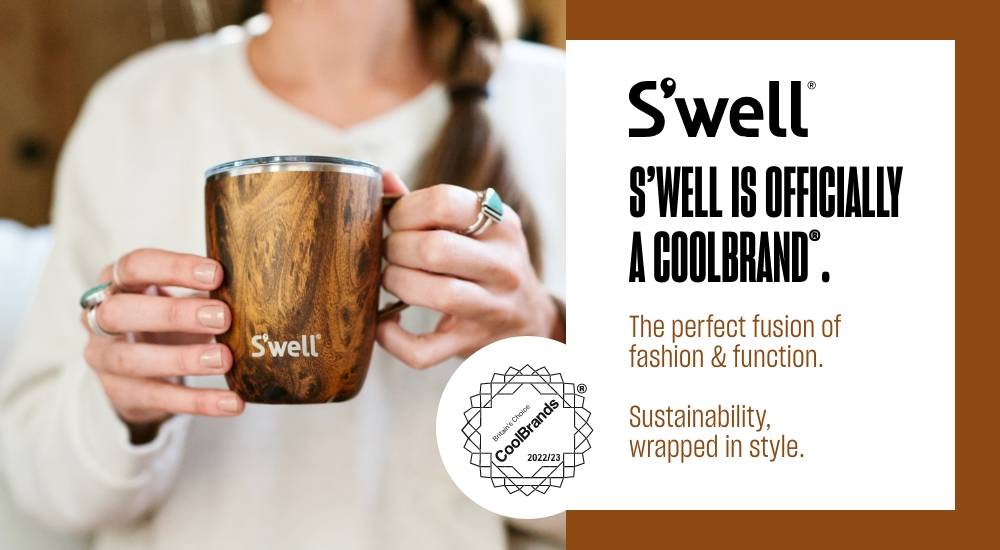 Looks good, performs beautifully. Gone are the days of clunky flasks and lunch boxes in dull colours, S'well designs with the eco-conscious style setter in mind. Making it easier than ever to banish single-use plastics for good, S'well's vast collection of reusable water bottles and lunch pots is the perfect blend of form and function. Click here to shop the range now, all you need to do is choose what colour matches your personality!