As the weather warms up and we transition into spring, we've updated our 2023 spring collection with fresh, new kitchenware pieces to make meal preparation and entertaining a breeze.
From the most efficient stylish cookware to award-winning cafetières, there are plenty of exciting new kitchenware products hitting the shelves this season that will bring a pop of colour and functionality to your cooking routine.
In this blog post, we'll take a look at some of the top new kitchen products to welcome you into spring, enhancing your culinary experience this season and beyond.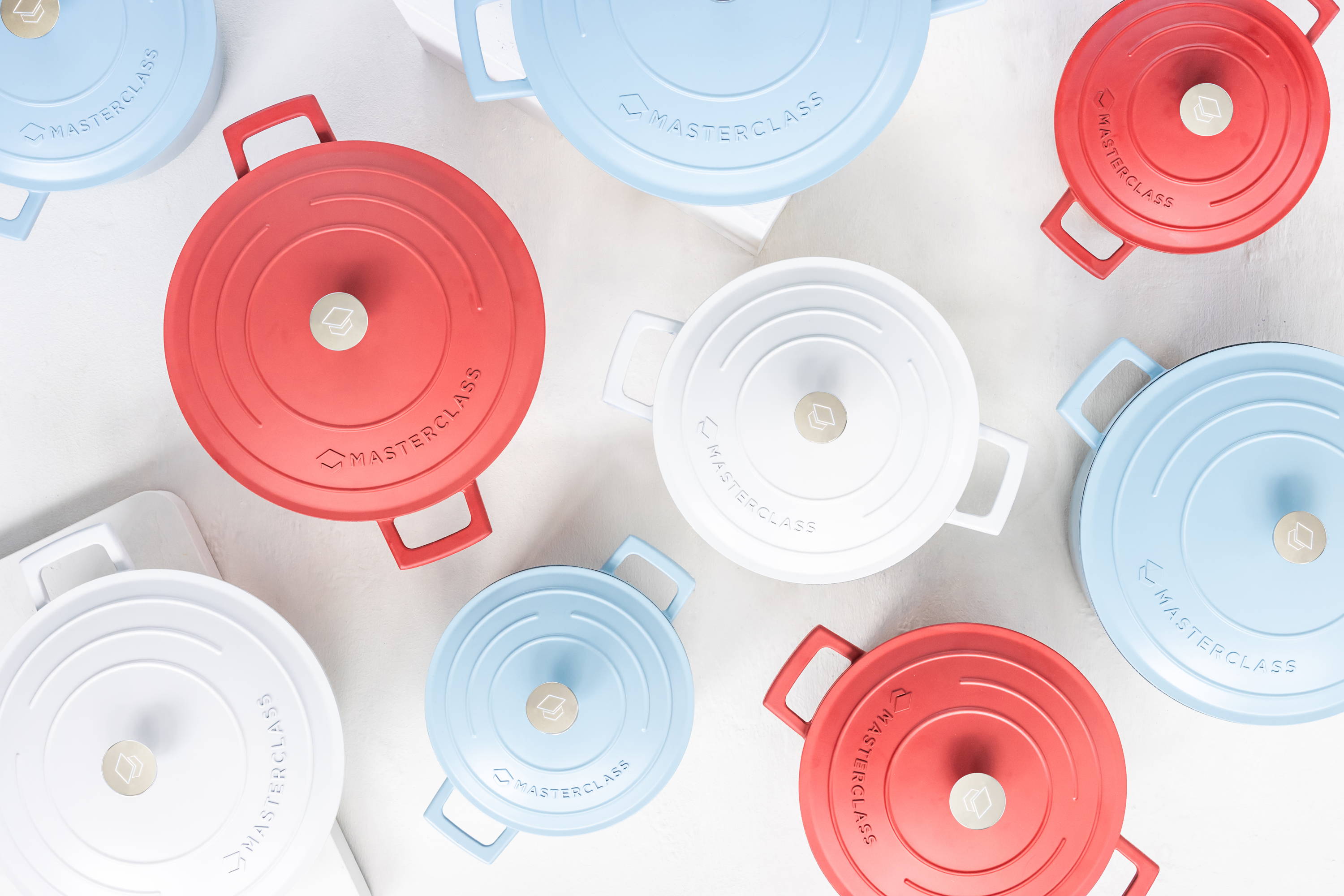 Cast Aluminium Casserole Dishes
Happy home cooks have been enjoying the best-selling MasterClass Cast Aluminium Casserole Dishes for a while. They love the fact that the dishes are tough like cast iron, yet super-lightweight, and have a good heat distribution to cook juicy stews quickly and evenly.
The new spring-soaked range features a vibrant shade of red, a beautifully classic cream and a calming sky blue. That is, not forgetting the current lavender and mint green hues that draw inspiration from lush floral landscapes.
As black is still the most popular colour, we have introduced additional sizes to accommodate different uses, from the biggest 5L Shallow Casserole Dish suited for large families or entertaining to the smallest 1.4L Casserole Dish for single portions.
Serve showstopping cakes effortlessly with the new MasterClass Decorative Cake Tins. Ultra lightweight, yet hard-wearing, these cake pans are finished with a non-stick interior, so your bake will slide out effortlessly to reveal a cake that's destined to take centre stage. Choose from swirl, tiered and peak designs.
Nothing is too hot to handle for our new MasterClass Oven Gloves, which guarantee a flawless combination of comfort and protection.
The waterproof and heat-resistant MasterClass Seamless Silicone Oven Gloves provide total confidence, with raised silicone detailing for a non-slip, sure grip and generously-sized cotton cuffs for comfortable wear. Check out the single glove version, as well as the double glove, which are set 51cm apart.
In addition, we're introducing the textile alternative of double oven gloves, in both white and grey. Made of extra-heavy durable cotton with towelling detail, the gloves provide an effective insulating barrier to protect against heat. And if you're someone who loves to bake and cook up a storm in the kitchen, they'll soon become your essentials!
We figured out how to extend the shelf life of your favourite cold cuts and cheeses. These purpose-made containers have a ribbed surface for reduced condensation and are odour-resistant, so you won't need to worry about storing smoked meats or strong cheeses in them.
Check out the MasterClass Cheese Fridge Storage Box, to keep your favourite selection fresher for longer, from mature Cheddar or crumbly Wensleydale to vintage Gouda or pungent Taleggio. Designed to hold a 350g cheese block, you can store leftovers in the fridge to eat at a later date.
On the other hand, the MasterClass Deli Food Storage Box is designed with three individual compartments, so you can save your best charcuterie separately and odour-free. From roast beef or spicy chorizo to fennel salami or Polish kielbasa, your meats will remain full of flavour for longer.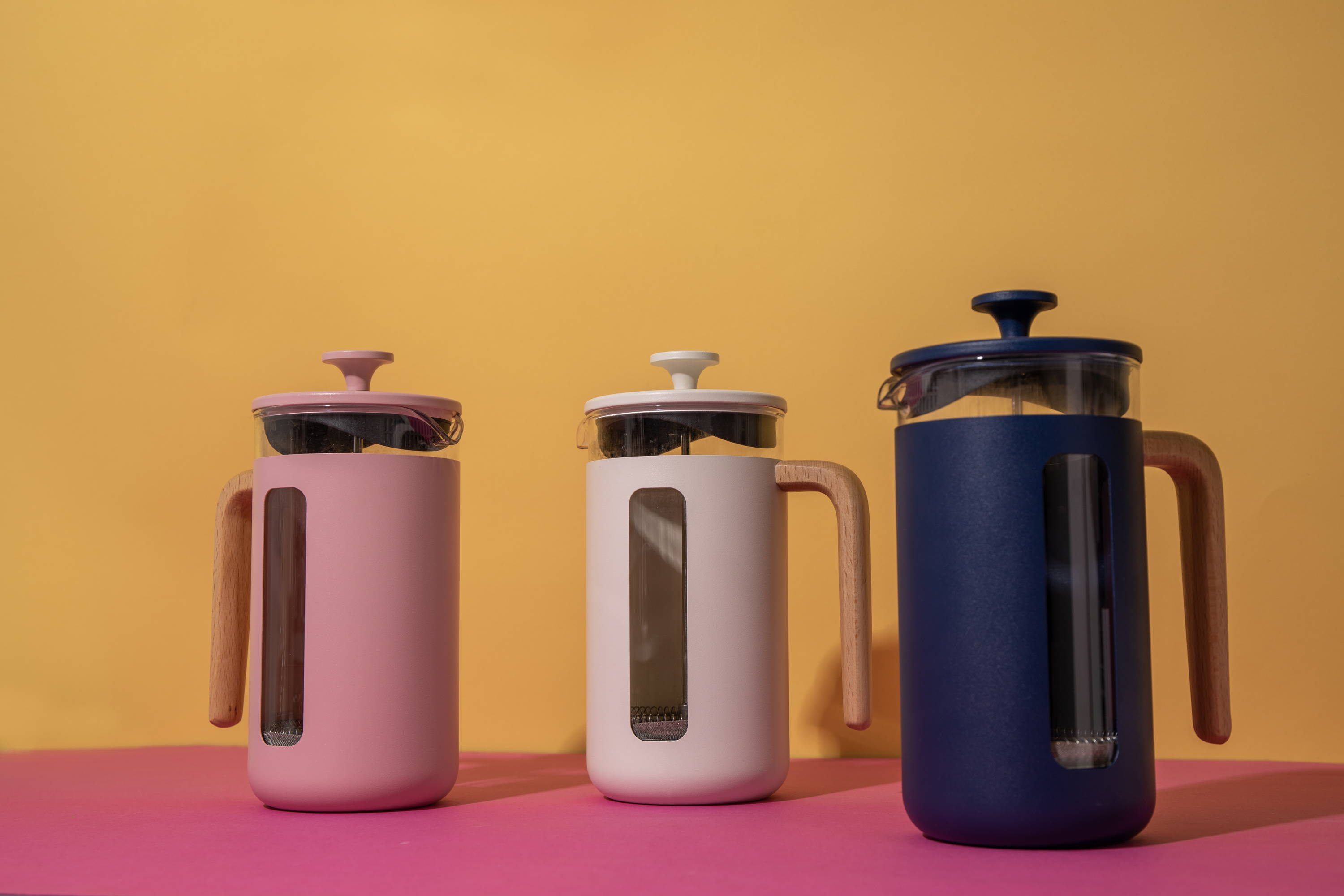 Say hello to the new Pisa French press coffee makers. Crafted from heat-resistant borosilicate glass encased in a sturdy, stainless steel frame, the award-winning models have had a spring refresh in flint, navy and pink hues.
These beauties feature natural beechwood handles and a fine mesh filter inside to trap any unwanted grounds from entering your cup, so you can now experience the true essence of coffee and indulge in barista-style coffee from the cosy confines of your home.
Evoke a sense of retro nostalgia with the brand new La Cafetiere Whistling Kettles. Available in latte and black shades, these stylish stove-top whistlers are guaranteed to blend into any kitchen space. These kettles feature an aluminium-encapsulated base that absorbs and distributes heat quickly for optimised boiling, being compatible with all heat sources, including induction hobs.
For those more into speciality tea, we've got these Loose Leaf Teapots. Crafted from hand blown, ultra-resilient borosilicate glass with an ergonomic handle, the teapots are the perfect blend of high-quality design and modern finishes. Fitted with a built-in mesh filter, they allow the tea leaves time to gently infuse the water for the ultimate tea experience. Choose from 550ml and 1L sizes.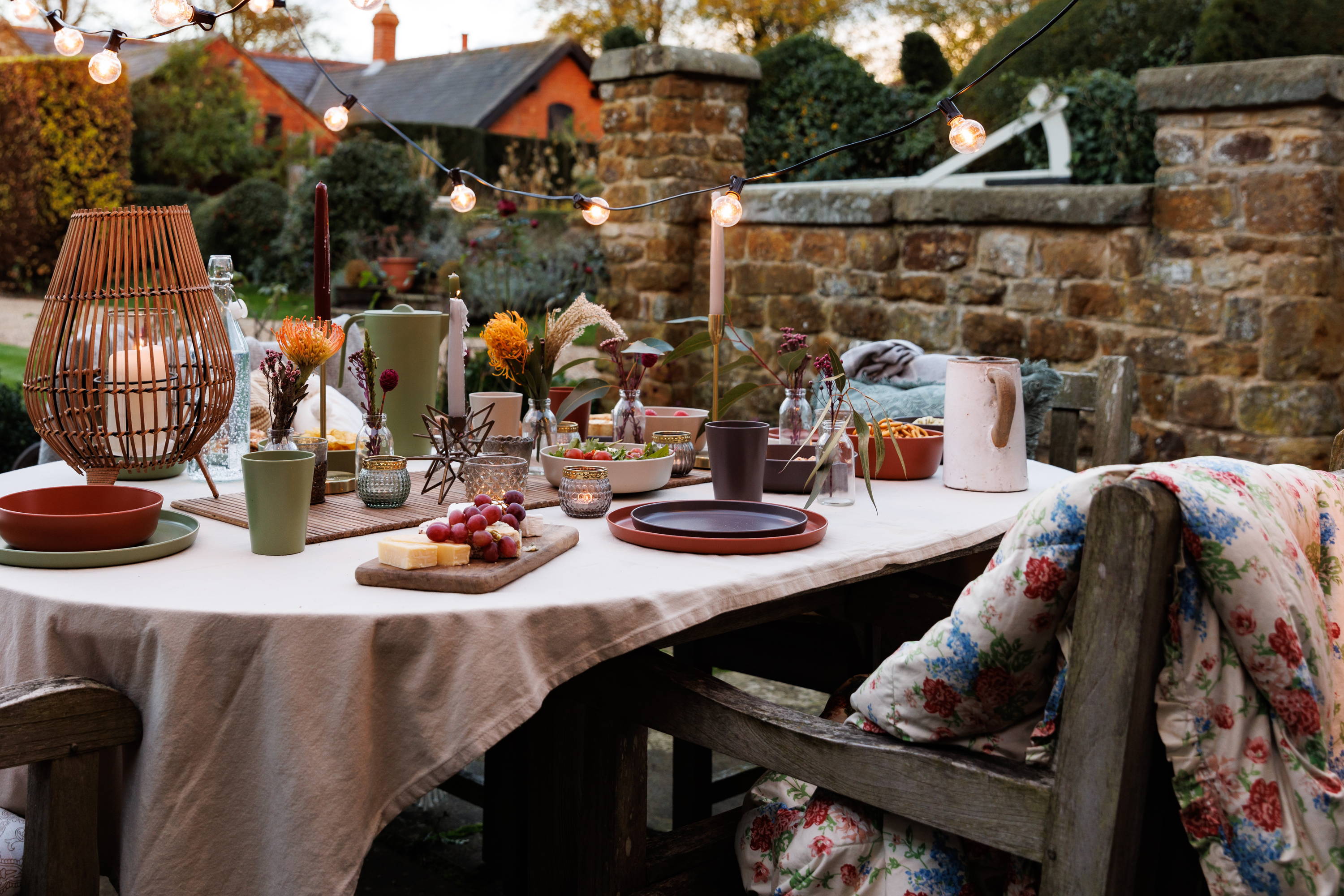 As soon as the clocks spring forward, we will once again be embracing the great outdoors. Whether it's a garden party, a camping trip or a picnic on the beach, you'll need a reliable tableware set that you can easily take with you.
An alternative to those paper-thin single-plastic glasses and dishes, the new Mikasa Summer collection is made of durable and reusable recycled plastic. This material is not only more environmentally-friendly, but it's also extremely lightweight and virtually shatterproof.
The collection features earthy tones that are instantly evocative of the natural world, which makes them a perfect fit for outdoor dining. Check out the Dinner Plates, Bowls, Tumblers and the spacious Drinks Pitcher.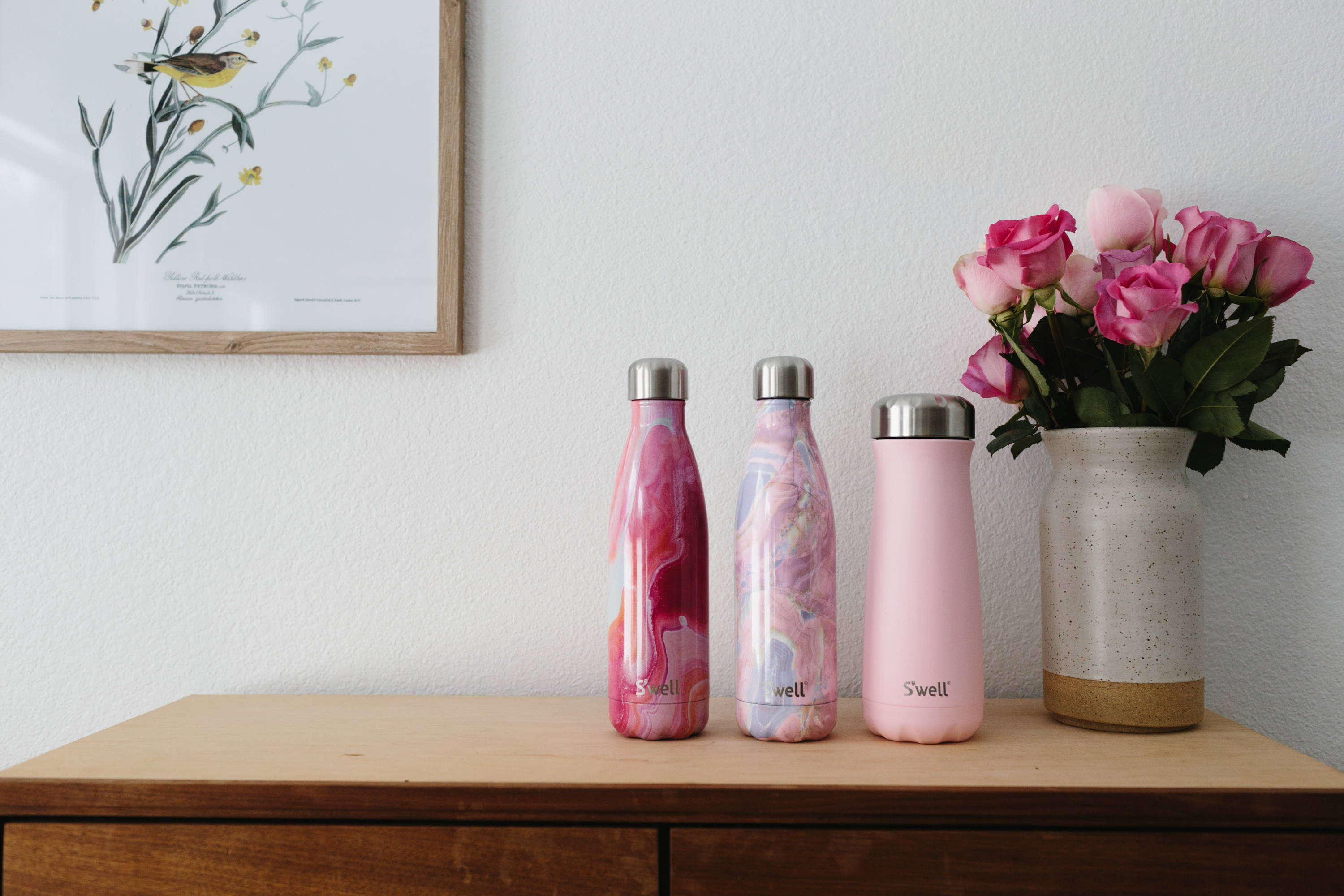 Let's introduce S'well, the highlight of this season. This brand started with the iconic Original Water Bottle and soon expanded beyond bottles and hydration into food flasks and accessories. Tried and tested, this established brand brings style, innovation and joy to sustainable living.
Just to point out a few remarkable innovations that make this brand unique, all products include Therma-S'well® Technology which keeps drinks hotter and colder for longer, a condensation-free exterior for longevity and multi-compartment meal pots to organise everyday lunches.
Thanks to S'well you can now live your best life; keep hydrated and nourished for ultimate daily performance, whilst keeping sustainability at heart. Find out more about this cult brand here.
Brighten up your kitchen!
Discover all the new cookware and kitchenware products from the 2023 spring collection and craft a cheerful selection of products that will splash fresh colour and joy into your home. Check out all the new arrivals here.