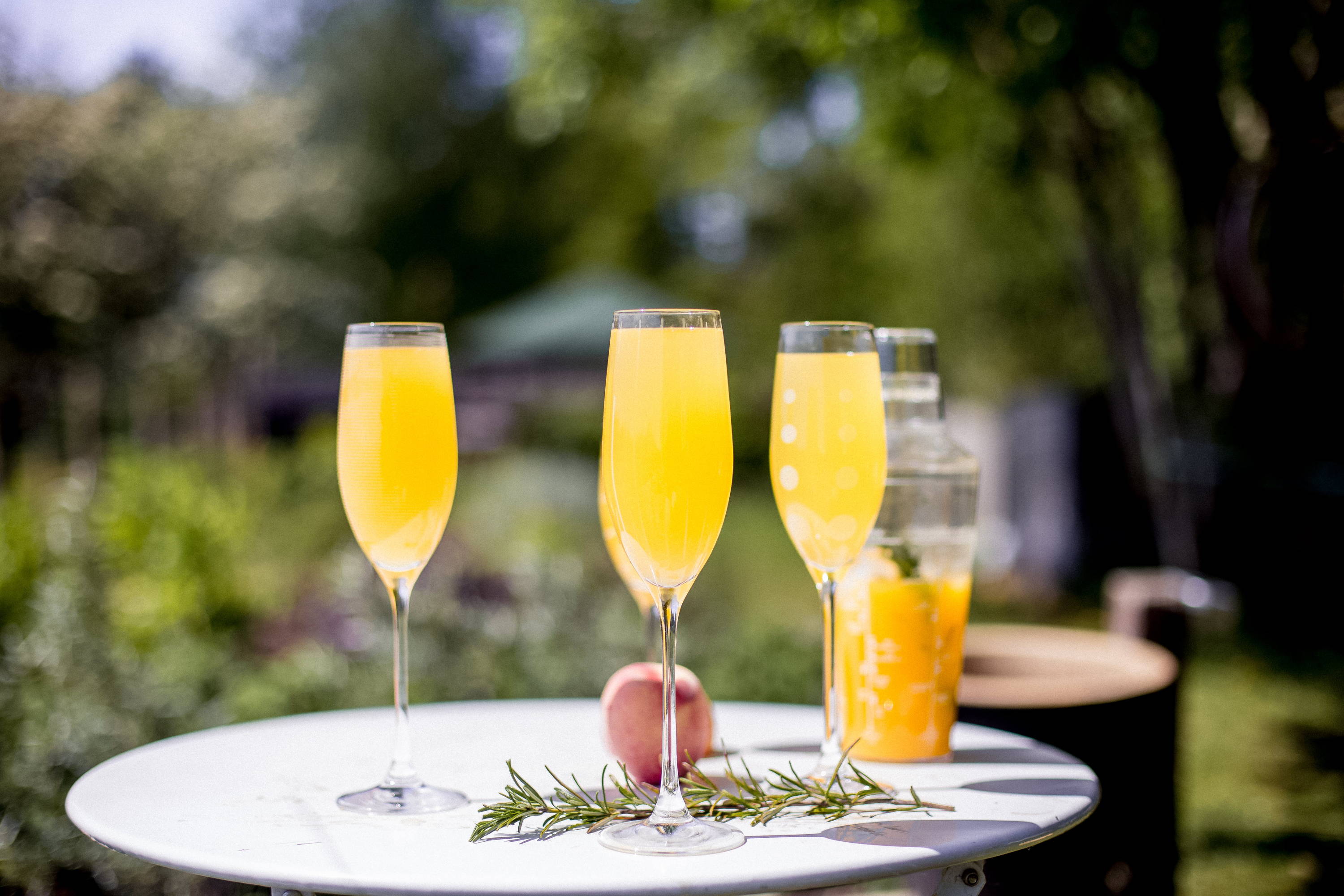 A Bellini is a perfect drink for any occasion.
Ingredients:
3 ripe peaches
80g caster sugar
1 lime
1 stick of rosemary
750cl Prosecco, chilled
Method:
Cut the peaches in half and remove the stone, then cut in half again and place in a non-stick pan with the sugar, lime juice and rosemary.
Heat gently on medium heat until the sugar dissolves, then turn the heat up and boil until the peaches are soft.
Leave the fruit to cool for 30 minutes, then blend until smooth, add a little water if you need to loosen the mixture to make a sweet and smooth puree.
Pour the peach mixture into the bottom of a champagne flute and top with Prosecco.