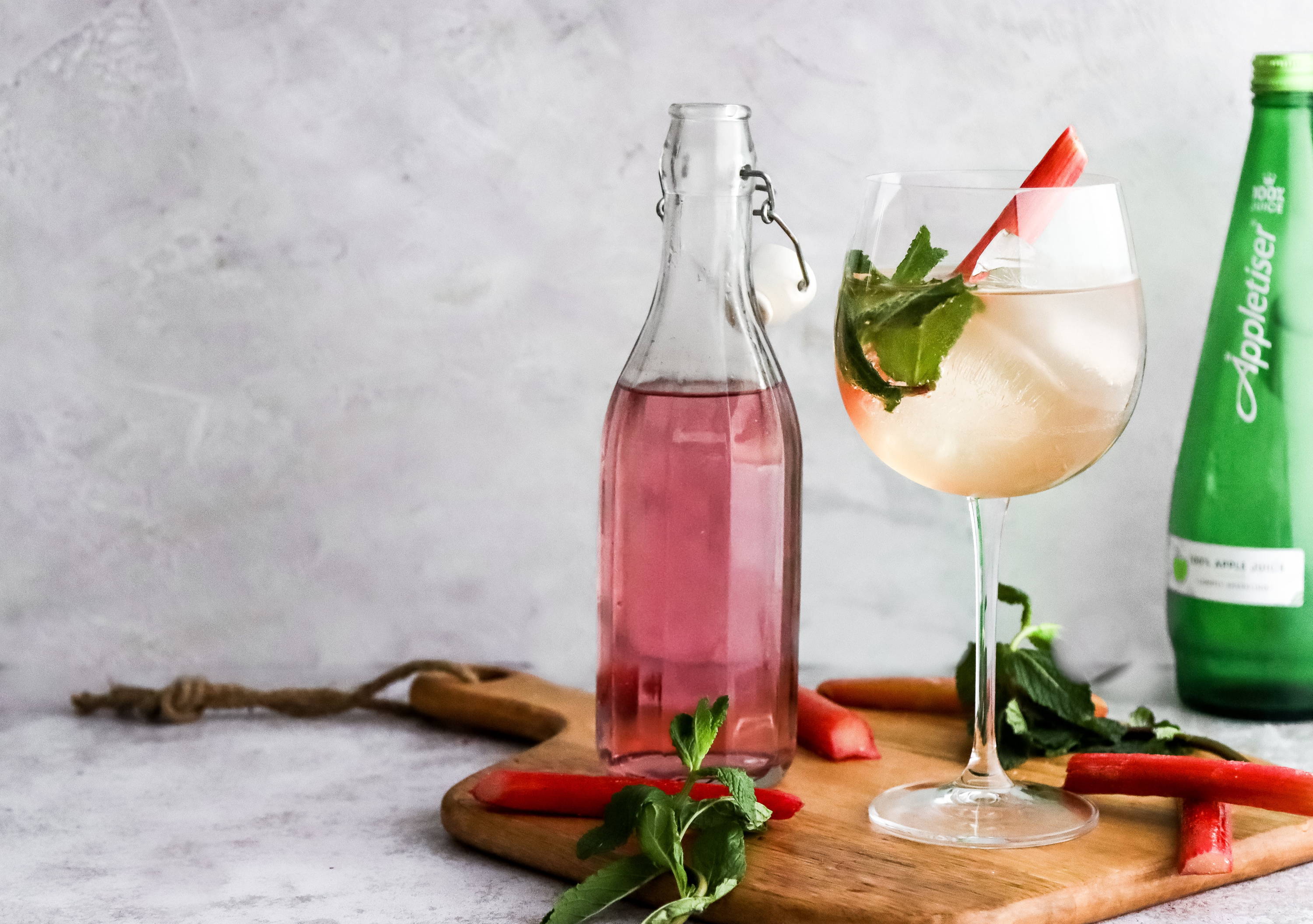 G&T with a twist! This rhubarb infused gin cocktail recipe is the perfect alternative to your classic cocktail.
Ingredients:
1-litre of dry London gin
6 sticks of fresh rhubarb
To serve:
1 orange
1 handful of fresh mint
1-litre sparkling apple juice
Method:
Cut the rhubarb into lengths the same as your preserving jar and place long ways into a jar.
Pour the gin over the rhubarb and close the lid.
Leave the gin for two weeks to infuse the flavour or if you are in a rush and want to make this gin the next day, put the rhubarb into a saucepan and place on low heat with 50ml of the gin.
When the fruit starts to soften, remove it from the heat and add the remaining gin.
Leave to infuse for 1 hour, then pass through a fine sieve.
Pour the flavoured gin into a preserving bottle and enjoy!
Serve the gin over ice with a small squeeze of fresh orange, a sprig of mint and plenty of sparkling apple juice to create a cocktail that tastes like rhubarb and custard.