How to be More Eco-Conscious in 2022
Whether it's a pledge to recycle more soft plastic packaging by taking it to the supermarket, growing vegetables at home or cycling to work or school to reduce emissions - sustainable living is one of the hottest topics and resolutions for 2022.
Essentially, being eco-conscious means adapting to a lifestyle which uses less water, energy, trees and fossil fuels while also putting less waste into the world, reducing fast fashion and purchasing fewer disposable products. So making small changes will not only help the planet, but help you to make healthier choices, too!
Reducing your carbon footprint doesn't have to mean taking immediate action and carrying out drastic changes too fast, small steps make a lot of difference.
Our partnership with Earthly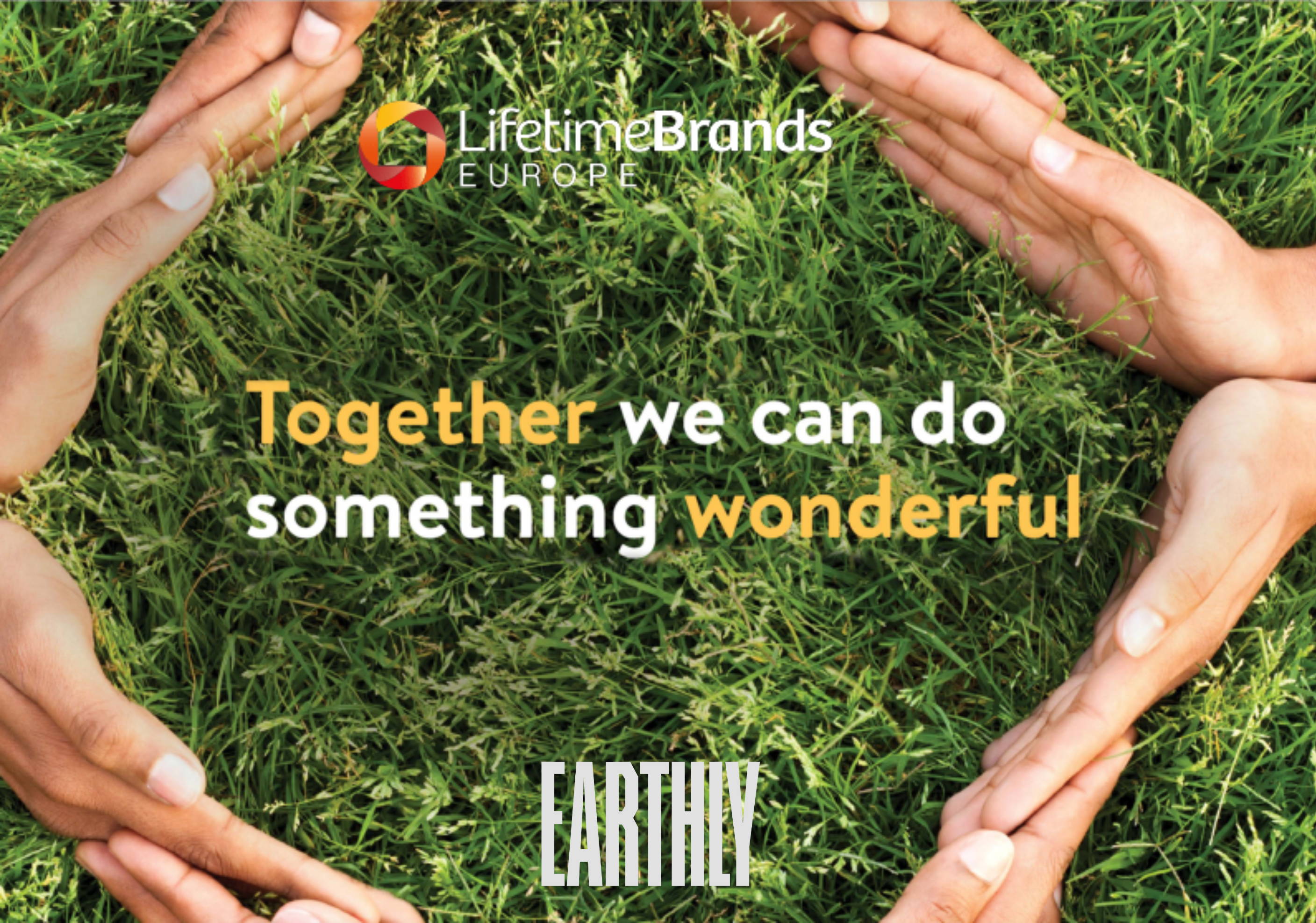 It is our great pleasure to have partnered with Earthly, a science-backed carbon removal solution, to invest in the fight against climate change.

Naturally, our number one goal is to reduce our carbon footprint. We're balancing our carbon emissions through Earthly i.e. levelling out the carbon impact of our shipping operations.
Our contributions to Earthly support three climate change-reversing, carbon-busting projects including: Mangrove planting in Madagascar; REDD+ Brazil Nut
Concessions; and the Kasigau Corridor REDD+ Project in Kenya.
These projects focus on key areas such as reforestation, land protection, wildlife conservation and poverty alleviation by establishing initiatives and social programs that increase the value of healthy forests and provide local communities with work.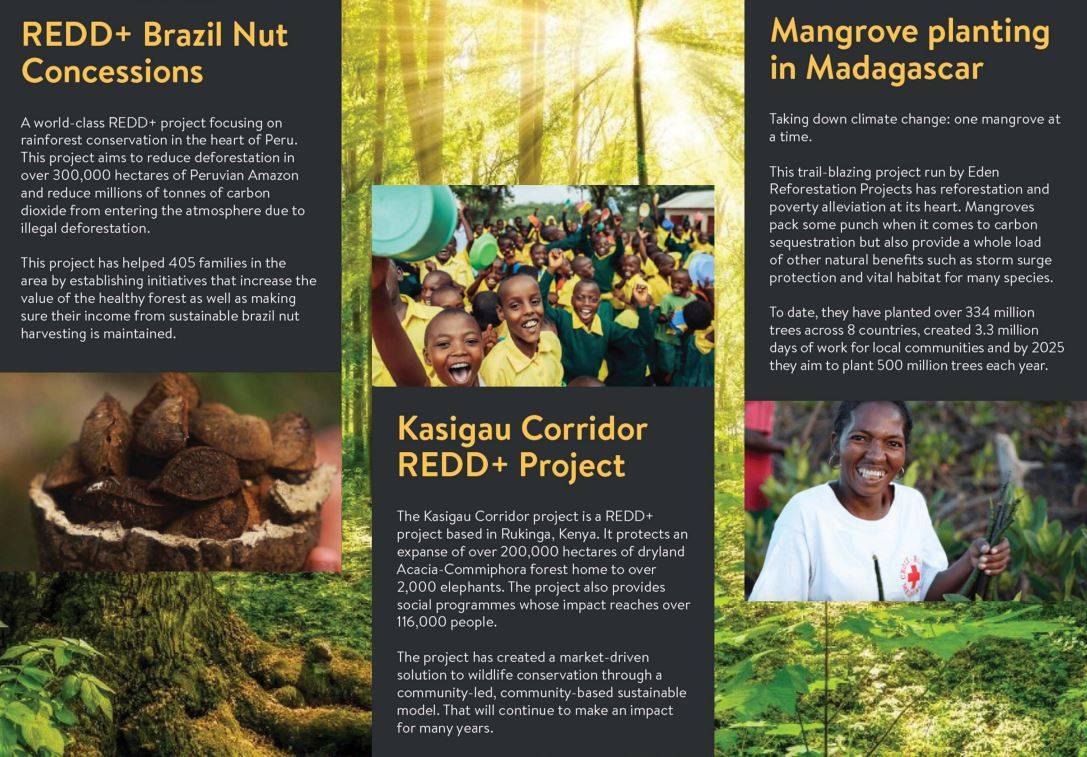 How we are making changes as a business to be more sustainable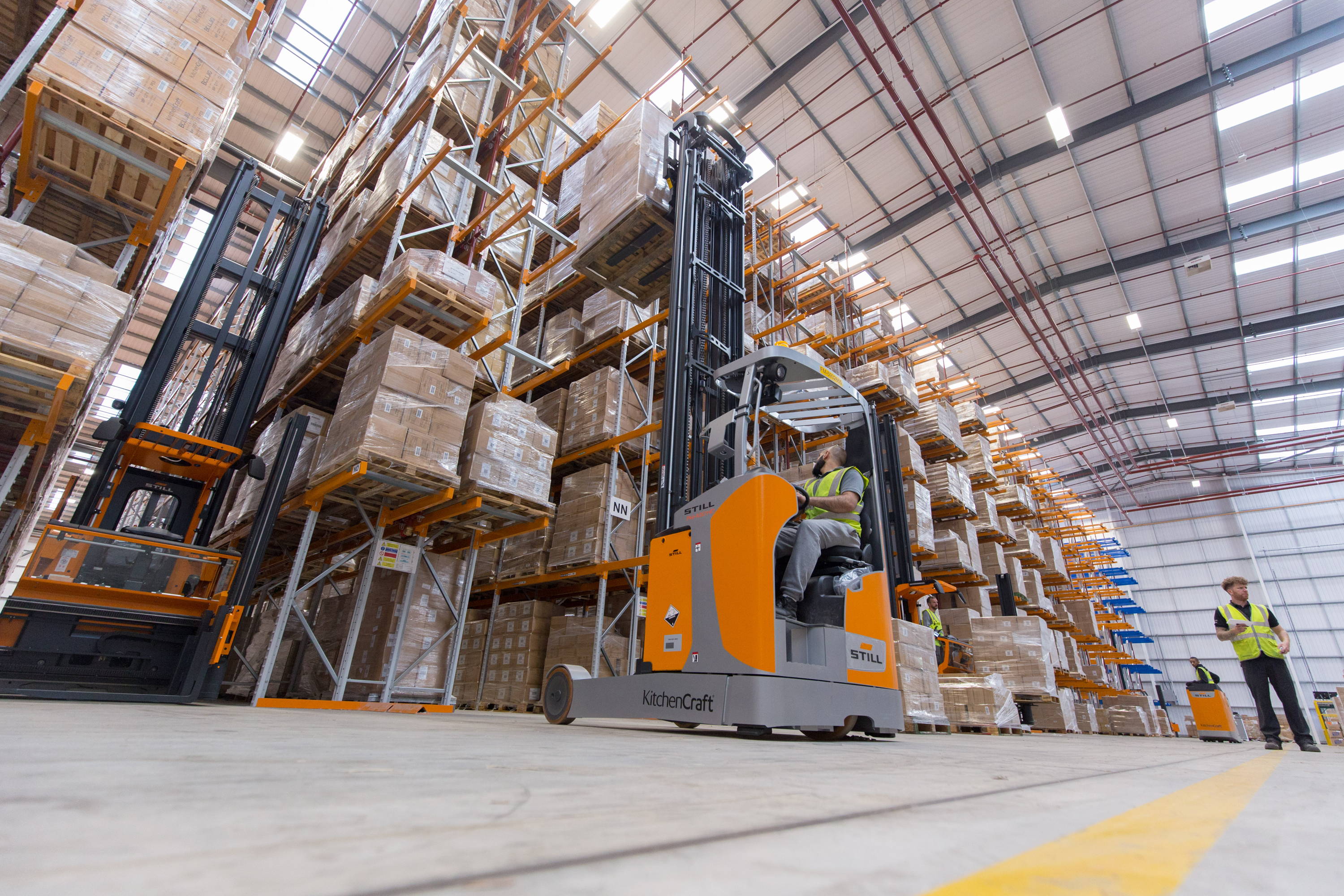 The world is changing and we're ready to embrace it. We want to play our part in ensuring a greener future and so our overall goal is simple: to limit our environmental impact as much as possible, and be an ethical, forward-thinking business.
Starting with product development, we source and utilise recycled and renewable materials where possible and ensure that our products are built to last the test of time. In most cases, we offer lengthy guarantees so that if something goes wrong or breaks, we will replace it.
We aim for 100% of our packaging to be fully recyclable by 2023, so you can buy with confidence knowing that every packaging element of your new purchase can be put in your home recycling bin. To do this, we have been replacing or removing black plastic from all of our packaging, transitioning materials to climate friendly PPE and giving clear consumer communication on how to reuse and recycle properly.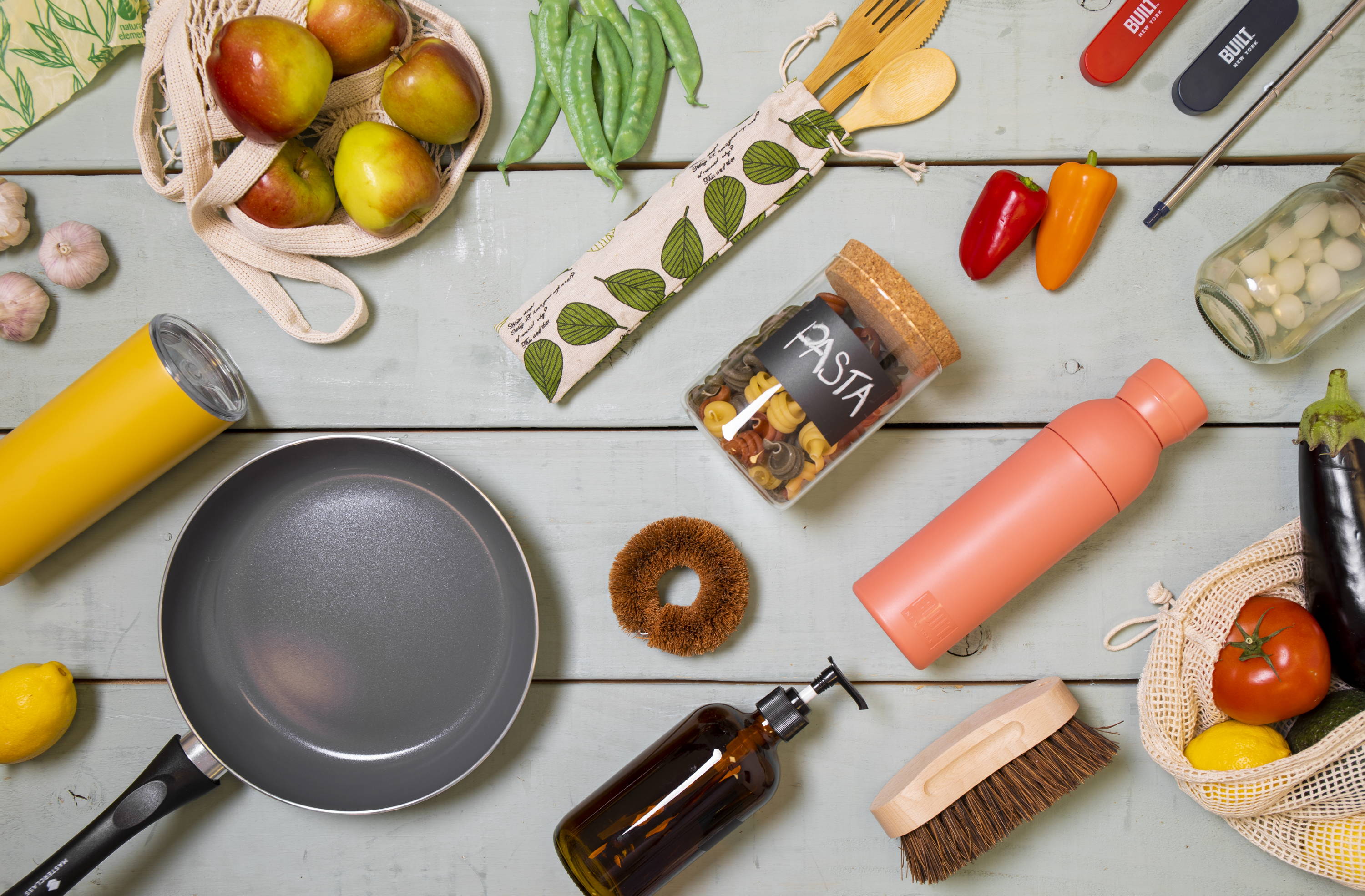 The impact of packaging on the environment should not be underestimated. We recycle 100% of any waste card and shrink wrap from our warehouse operations. Our bubblewrap alternative and our void fill paper is recyclable, biodegradable and made from 100% recycled paper. And, while we can't remove them entirely, we have replaced our polybags with recyclable PPE.
By 2023 we will have moved our energy suppliers to renewable energy, which will reduce our operational carbon footprint by 320 tonnes of C02. By defining achievable, genuinely transformative goals, we can start to unravel the web and take our first steps to being the sustainable business we want to be.
Our Top 7 Sustainable Products!
Natural Elements Reusable Vegan Food Wrap Roll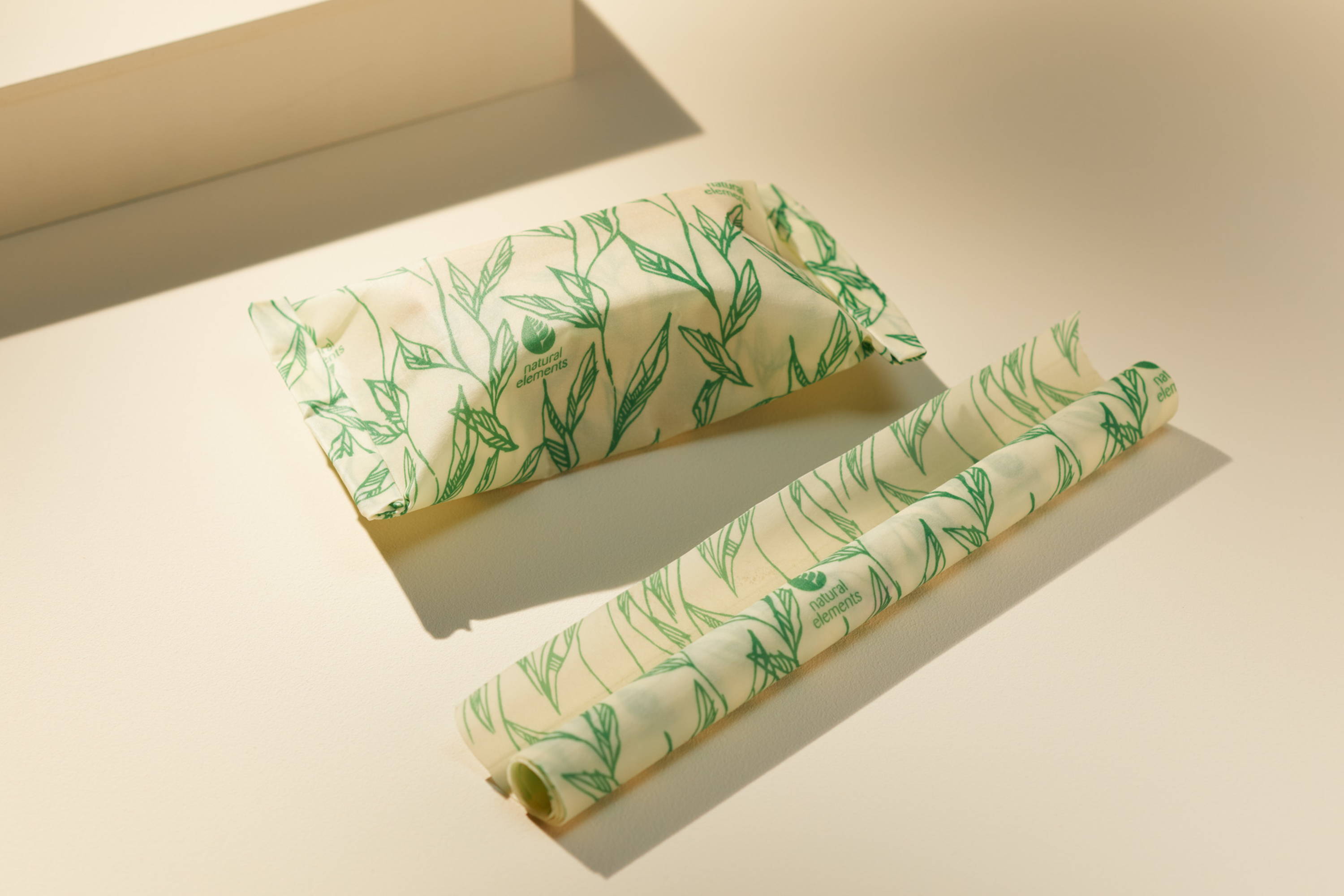 Ditch the single use plastic wrap! This vegan friendly food wrap omits the use of beeswax, but is just as effective at keeping foods fresh and protected.
This cling film alternative is made of 100% organic cotton, candelilla wax, soy wax and pine resin, making it 100% biodegradable and compostable at end of life. It's super easy to use - just gently warm with your hands before moulding around sandwiches, fruit, vegetables or even leftovers in bowls or containers to prevent food waste and keep food fresh!
After washing with cold water and air drying, it's ready to use again and again and again. Once it needs a bit of a refresh, bring it back to its best with Natural Elements Vegan Wax Wrap Refresher Blocks.
MasterClass Can-to-Pan, Recycled Aluminum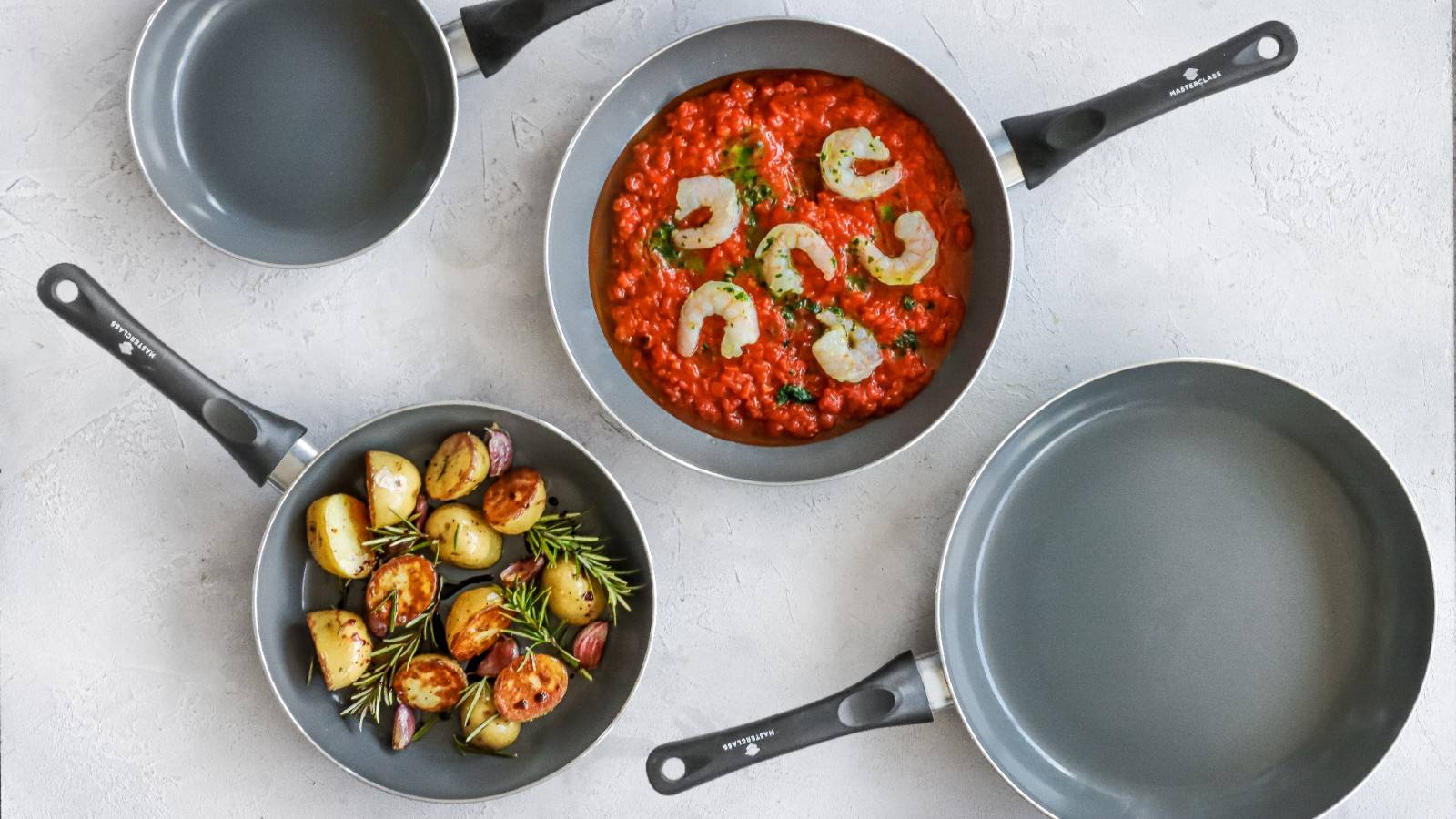 Another kitchen innovation from MasterClass, Can-to-Pan takes cookware into a new, greener future. The range is made of 70% recycled aluminium, sourced from discarded drink cans!
Built to last (with a lifetime guarantee to prove it!) every frying and saucepan features a scratch-resistant ceramic non-stick coating that's so effective, you can fry using little to no oil which can be harmful to yourself and the planet.
Buy Once, Buy Smart!
Colourworks Set of 4 Reusable Metal Straws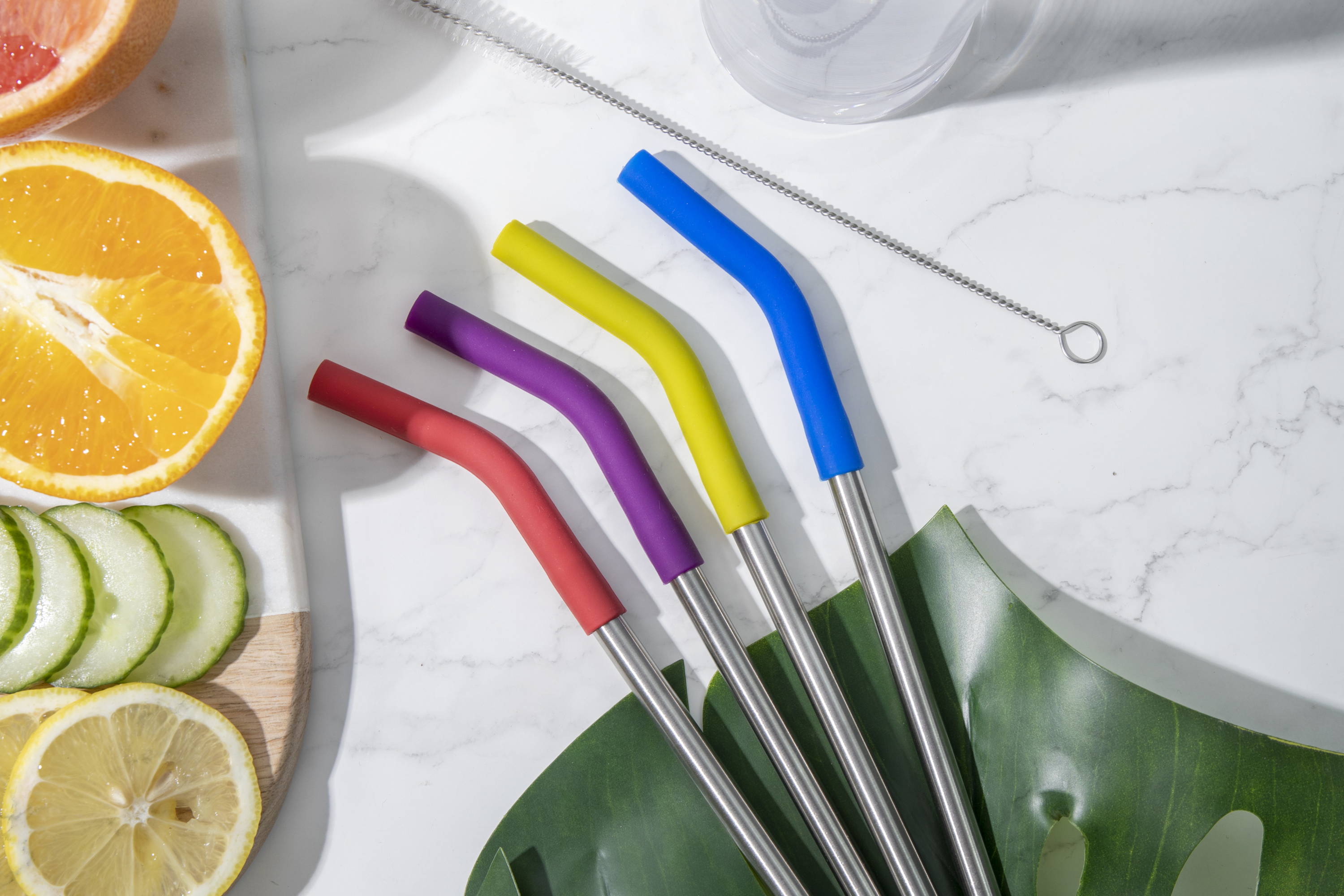 Tired of paper straws at fast food restaurants, pubs and bars disintegrating in your drink? These reusable and sustainable metal straws will help you to reduce your environmental impact and can be used with both cold and hot drinks!
Made from high quality stainless steel, they are a great alternative to single-use plastics. Stainless steel is endlessly recyclable and products which are made from recycled stainless steel use a lot less energy to produce than those with virgin stainless steel.
Easy to clean, the set comes with its own cleaner brush which makes washing them a doddle, so there's no need to throw them away - although if you have to - they can be recycled!
Natural Elements Eco-friendly Food & Freezer Bags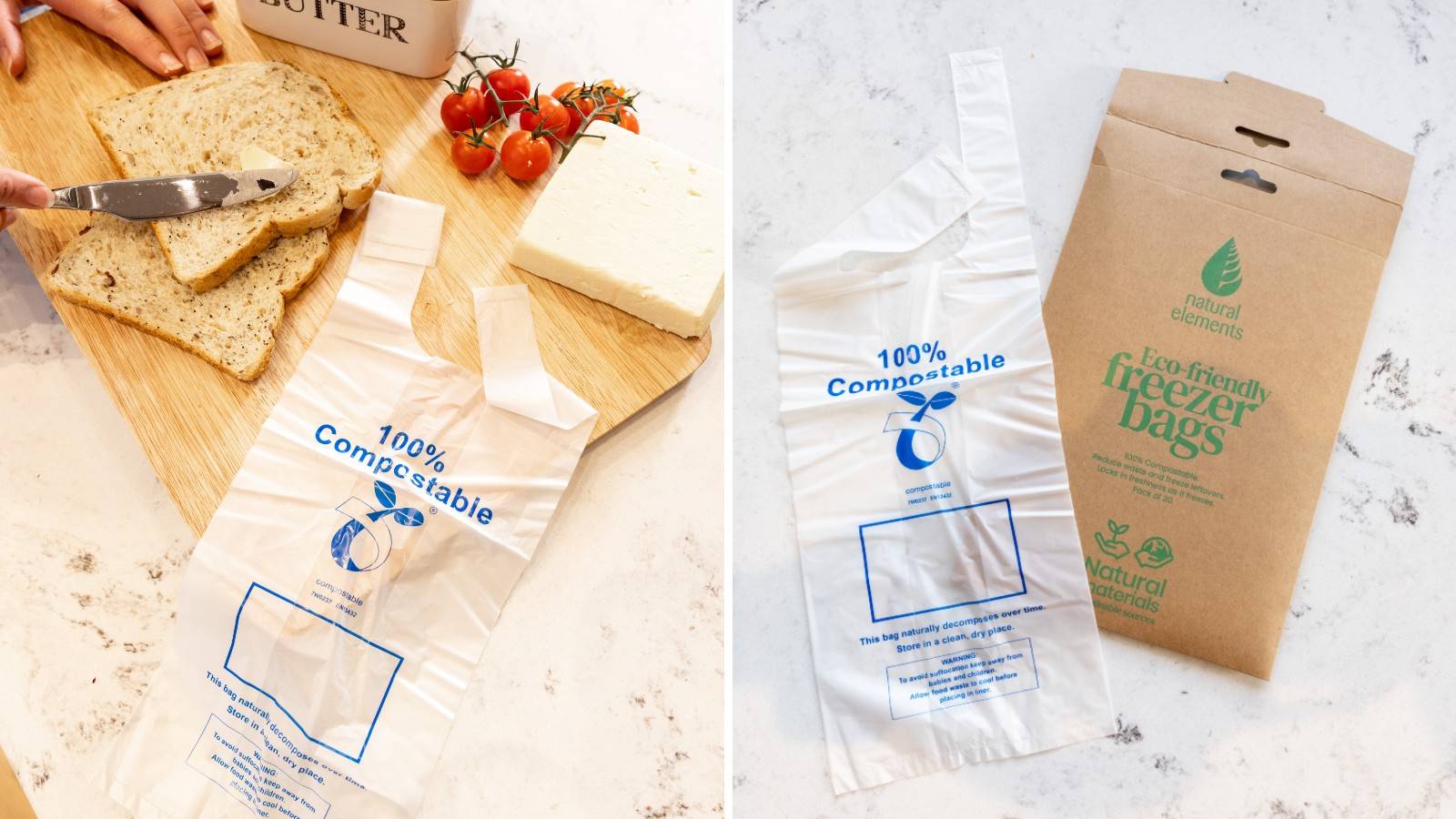 Save leftovers and stop them from going to waste with these extra-thick freezer bags. Keeping moisture in and odours out, it's easy to freeze and defrost a variety of meals and ingredients without fear of leakage. Just tie the handles together and you're good to go!
Made from 100% compostable materials, these bags naturally decompose over time and they're home compostable, so there's no need to feel any guilt when you do have to throw them away - either stick them in your food waste bin or outside on the compost heap!
BUILT Planet Bottle, Recycled Reusable Water Bottle with Leakproof Lid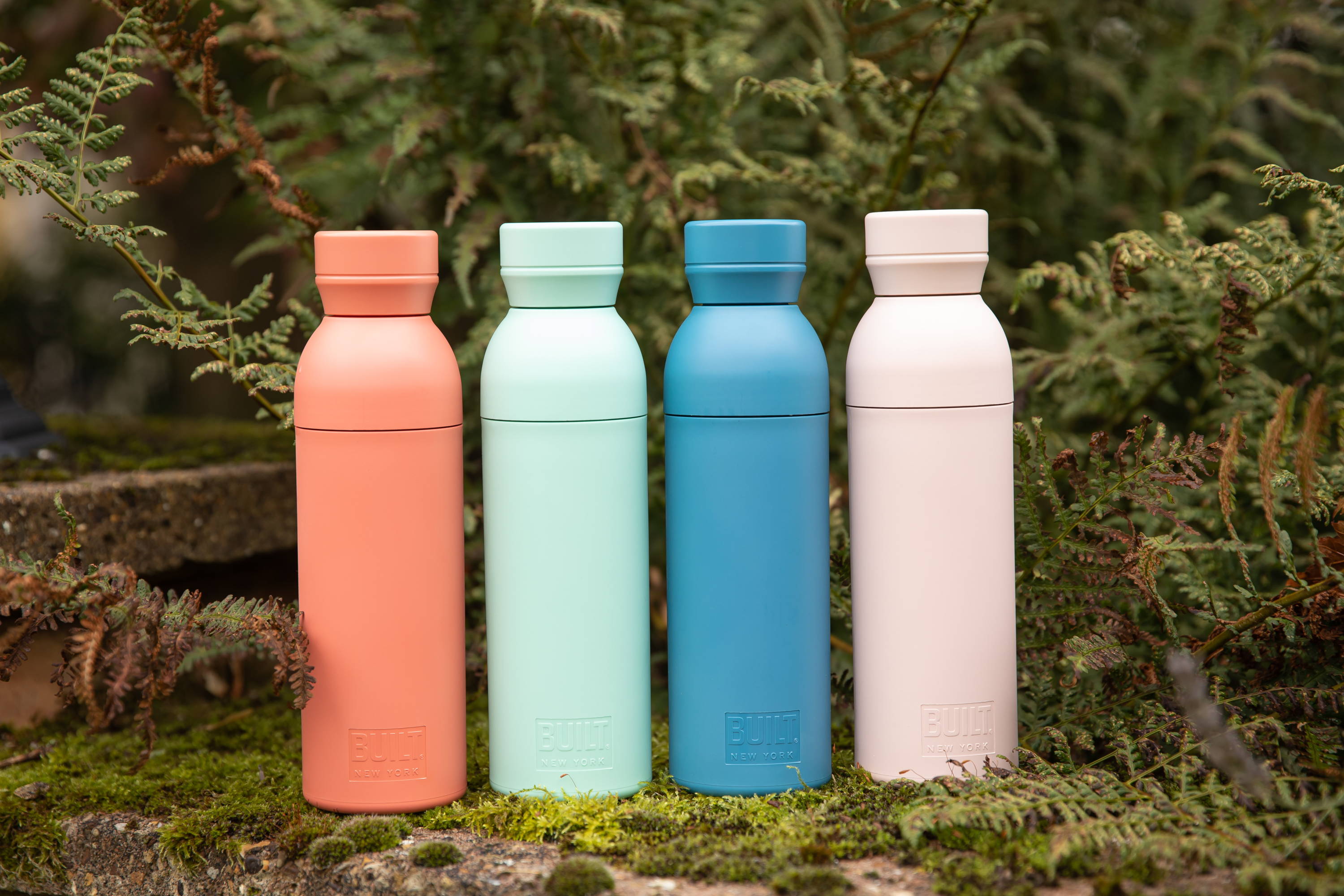 This reusable water bottle is BUILT's first made entirely from recycled PET plastic B - each made of approximately 15 recycled bottles, sourced from school community projects.
It's a great alternative to disposable paper cups, where only 1% of the 2.5bn paper cups used annually in the UK are recycled. So you can give yourself a pat on the back for not contributing to landfill waste!
It's leakproof, microwave safe, and BPA free, and is suitable for hot, cold, or fizzy drinks.
KitchenCraft Silicone Bottle Cleaning Brush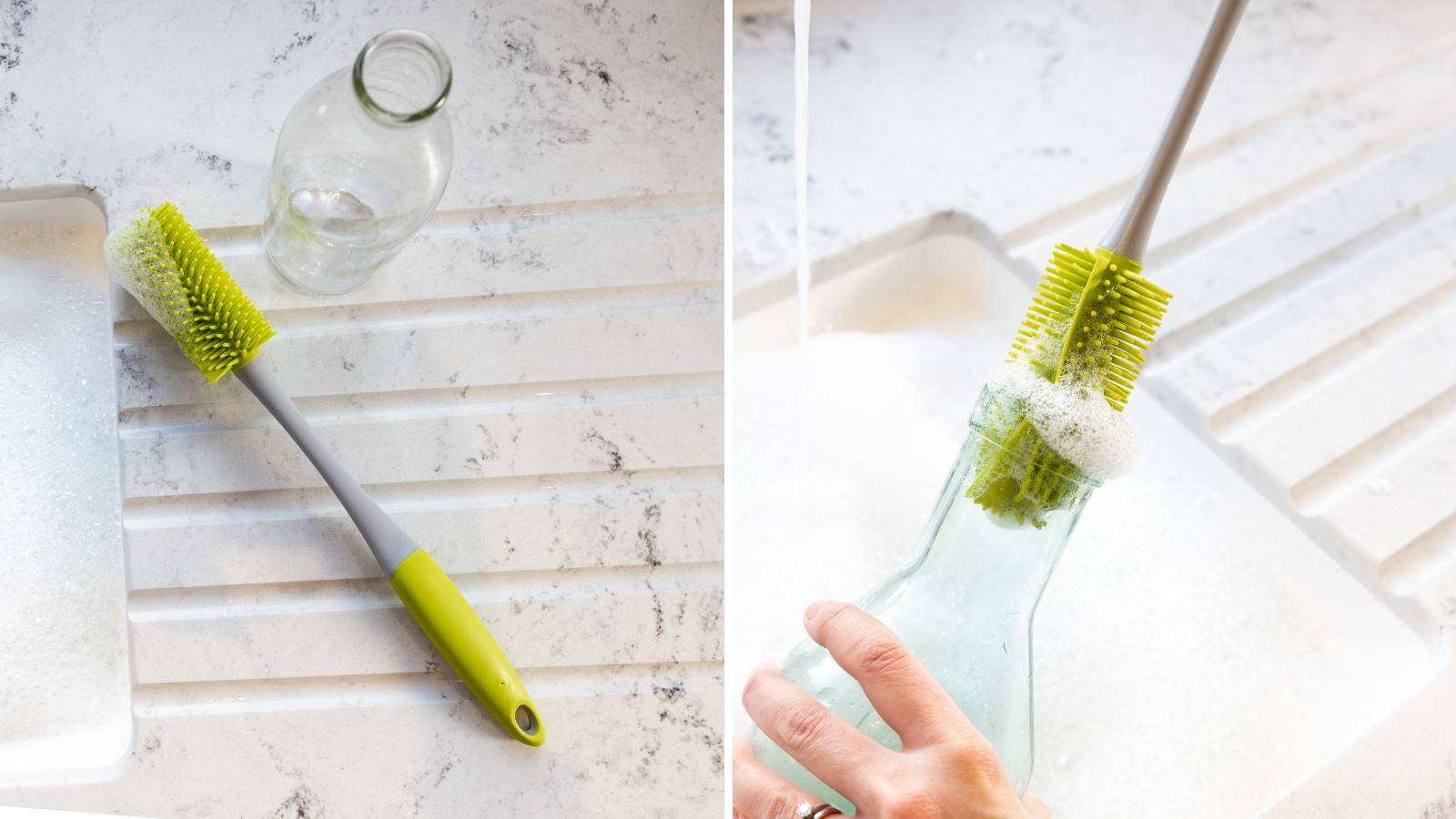 So you've ditched the single-use plastic bottles - hooray! Now you need to properly clean and take care of your reusable bottle to keep it better for longer. But did you know that alongside scratching plastic and metal; cheap, synthetic bottle brushes could end up harbouring their own bacteria, passing it between bottles?
This antibacterial silicone bottle brush has flexible bristles and a long handle which allows you to get right to the bottom of tall bottles, flasks and vases. They're also non-absorbent – meaning you can simply wash away any specks of dirt and move on to the next bottle!
As well as being BPA free and dishwasher safe, this brush is durable and super long lasting, which means you'll be happily cleaning bottles for years to come.
KitchenCraft Living Nostalgia Pump & Spray Bottle Set
Over 90% of a bottle of cleaning product from the supermarket is water, that's according to the Ellen MacArthur Foundation. So why not make your own?
Natural cleaners, polishes and soaps which you can make at home are far more cost effective, better for the environment and your health - as many household cleaning products often include harsh chemicals.
This set of two 500ml bottles can be used for a multitude of tasks - made from beautiful amber-coloured glass, you can use them over and over again, just rinse them out and fill them back up. They're also 100% recyclable!
It comes with an easy-to-follow recipe so you can make your own sustainable, vegan-friendly handwash at home.