A recent poll revealed that 67% of 2,000 adults consider themselves to be eco-friendly. Yet, while half of the population of the UK are trying to adopt a greener lifestyle, they admitted that their efforts go out of the window when it comes to what they eat.
A big part of making mealtimes more sustainable is how we can be smarter about consuming, preparing, and storing our food, so we can cut down on the amount that gets thrown away.
Here are our top tips for how to reduce food waste and be greener in the kitchen.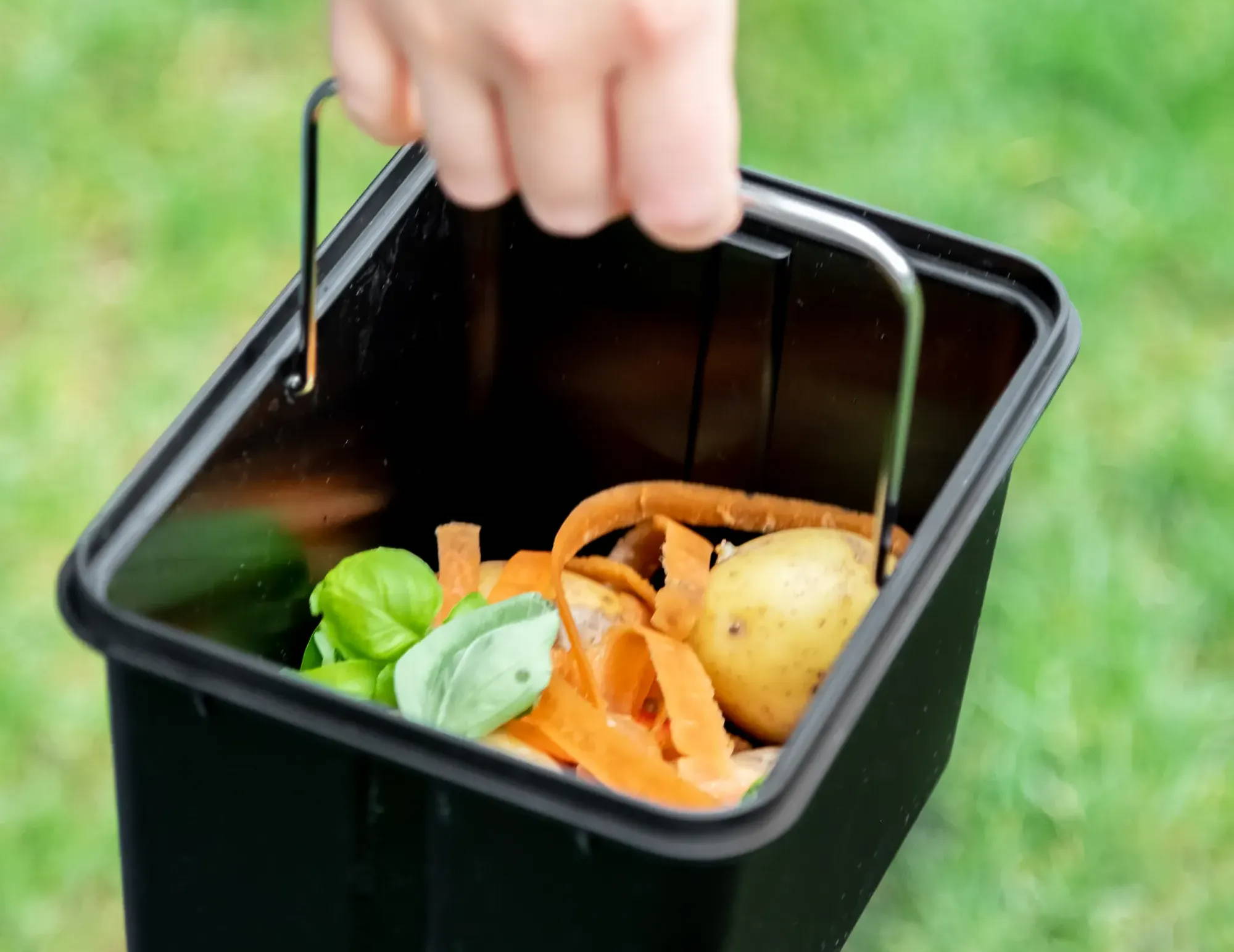 Put simply, food waste is any food item that isn't consumed or becomes inedible and gets thrown away. Food waste happens all over the world, from within our very own kitchens to at stages of the production, transportation, and retail cycle.
Throwing away a punnet of expired vegetables may seem insignificant on an individual level, but collectively it makes up a huge portion of the world's waste. In fact, around a third of all food that's made for us to eat goes to waste.
Food waste puts a strain on the natural resources needed to grow and manufacture food, and this can have a damaging effect on the environment.
The first step to cutting down on what we throw away is knowing where food is wasted. Here are some of the most common culprits of food waste in the kitchen:
Food that's kept past its expiration date –

Whether it's in a grocery store or in our kitchen cupboards, it's easy to accidentally keep produce past its use-by date. Raw ingredients that we buy too much of and don't end up eating is also a popular habit that results in unused produce. This type of waste makes up the most amount of food lost.

Cooked food that doesn't get eaten –

It's not just ingredients that can be classed as food waste; any meals that get prepared but forgotten about at the back of our fridges are also classed as food waste.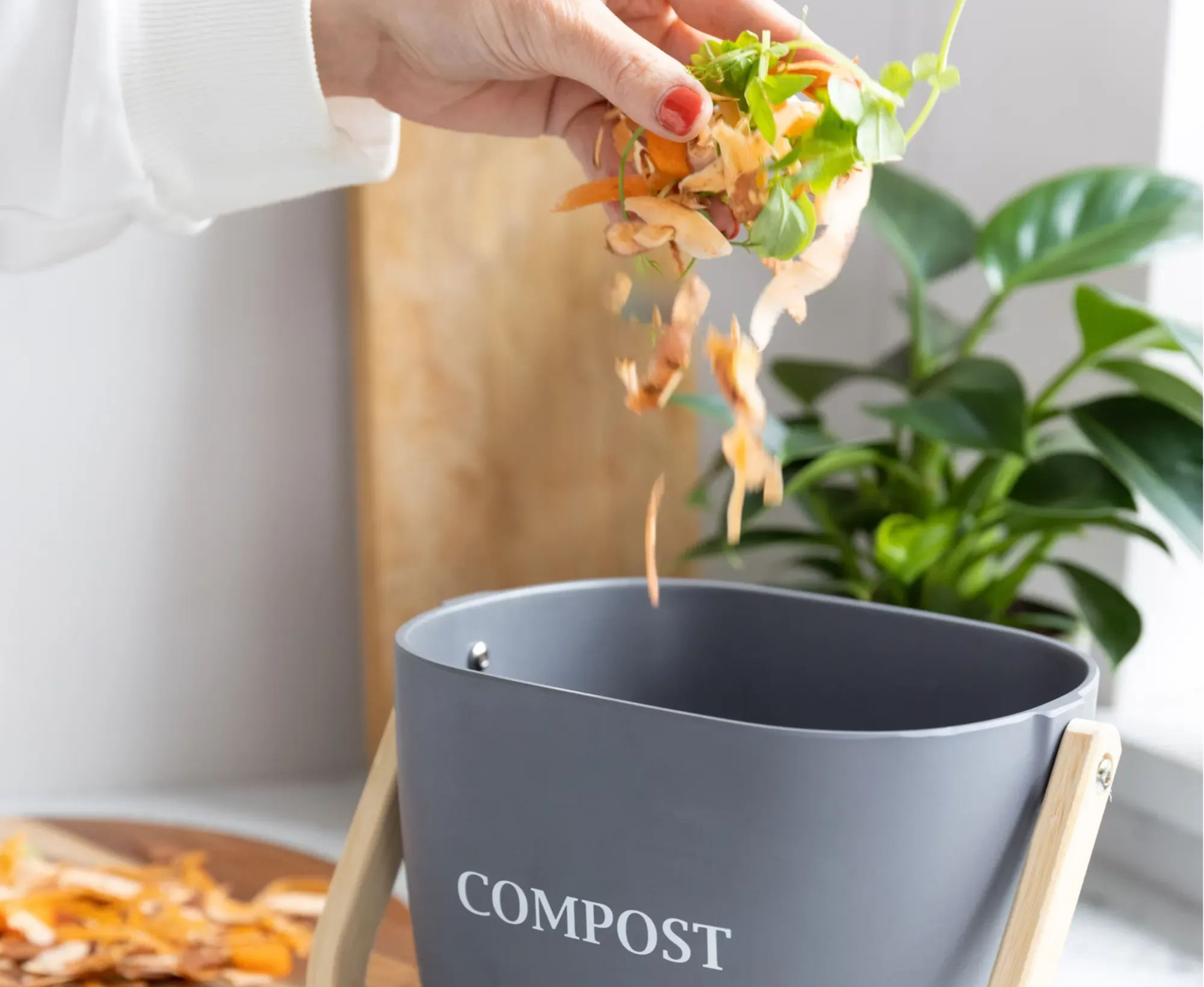 1. Only buy what you need
Buying too much food is maybe the easiest mistake that we make which leads to food waste. Thankfully, it's also one of the easiest to prevent.
Only taking home what we need means that there's less chance of overbuying. That may sound difficult in theory, because how can you predict exactly how much pasta you'll need? Well, there are some neat tricks you can try to make sure you don't end up adding extras into your basket:
Make a shopping list

– If you go into your local store already knowing which items you need, it can help you to avoid adding extras or those in-the-moment impulse buys to your trolley. Check your kitchen cupboards before you leave the house and note down exactly what you need to stock up on. Remember though, this only works if you actually stick to your shopping list!

Take a picture of your fridge

– We might not always have time (or, more realistically, remember) to make a shopping list before hitting the store. To help you keep track of what you've already got when you're deep in the aisles of the supermarket, take a picture of the contents of your fridge and cupboards before you go. Use this as a reference of what you don't need to buy.



When you're making your shopping list, plan out what meals you want to make for the week ahead and think about what leftovers you might have. Consider batch cooking or meal prepping large quantities to eat over the next few days.
Batch cooking is a convenient option for those who don't always have time each night to cook and can even save you money on your electricity bills as you only need to cook once, rather than multiple times throughout the week.
Planning out your meals might take a few minutes out of your day, but it's an excellent habit to help you be more green at home.

3. Check the use-by dates before you buy
To stop ingredients from going bad before you use them, pay attention to the use-by dates of fresh produce. Try to pick items that have a longer shelf life as it'll give you more time to use them.
If the use-by date is sooner than you think you'll be able to use it, avoid buying it altogether and look for an alternative with a longer use-by date.
Best-before dates aren't as important as they're more of a recommended guideline, and some food is still safe to eat past its best-before date. However, use-by dates should be followed a lot more closely as items after their use-by won't be safe to eat.

4. Buy 'imperfect' raw ingredients
It can be tempting to choose the best-looking ingredients rather than settling for the misshapen or slightly bruised option. After all, we want to get our money's worth, right?
Well, actually, that's not quite right. Food with small imperfections tastes just as delicious as those without, and it all gets chopped and cooked up anyway! So really, it doesn't make much sense to brush off those 'ugly' fruits and veggies.
Some stores may even offer imperfect ingredients at a lower price, which is great for the environment and the purse strings.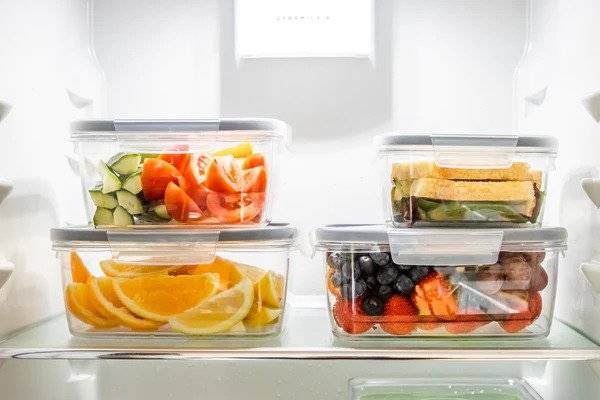 5. Store ingredients properly
The key to making your produce last longer is to make sure you're storing it properly. And by storing it properly, we don't mean throwing food into the fridge and forgetting about it.
Whether it's in your fridge or your cupboards, keep older items at the front and newer ones at the back. This will help you to eat food in the correct order.
Use airtight storage containers to keep opened or perishable foods fresh for as long as possible. For things like sachets and bags of dry goods, use bag clips to seal them up until you need to use them again.
Some other handy pointers to try are:
Invest in smart food storage

– Food containers have come a long way from flimsy plastic containers. These innovative

Fresh Keeper

fridge storage boxes are specifically made to prolong the life of fruit and vegetables for up to 14 days, and these reusable

Zipped Fresh Bags

are an excellent alternative to single-use sandwich bags.




Know your ingredients

– Some items are actually better off out of the fridge. Things like bananas, pineapples, potatoes, onions, unripe avocados (unless you like them solid rather than squishy), and garlic will last longer in your cupboard.



Keep some vegetables in water

– Some vegetables will fare much better if you keep them in water. Pop the stems of broccoli, celery, spring onions, and asparagus, into a glass filled with a few inches of water. The roots or stem should be completely submerged, with the top sticking out – think of it like a bouquet of flowers in a vase. This will keep them crisp and stop them from going limp.
6. Check your fridge temperature
Keeping items that need to go in the fridge is great for helping you to reduce your food waste, but not if your fridge is set to the wrong temperature.
Opening the door too often, accidentally knocking the temperature dial, and even the seasons can affect how cool your fridge is. In summer, warmer external temperatures can make your fridge temperature rise, even with the door closed.
Make sure that it's always set to between 0-5°C and that there are no leaks in the seals around the door.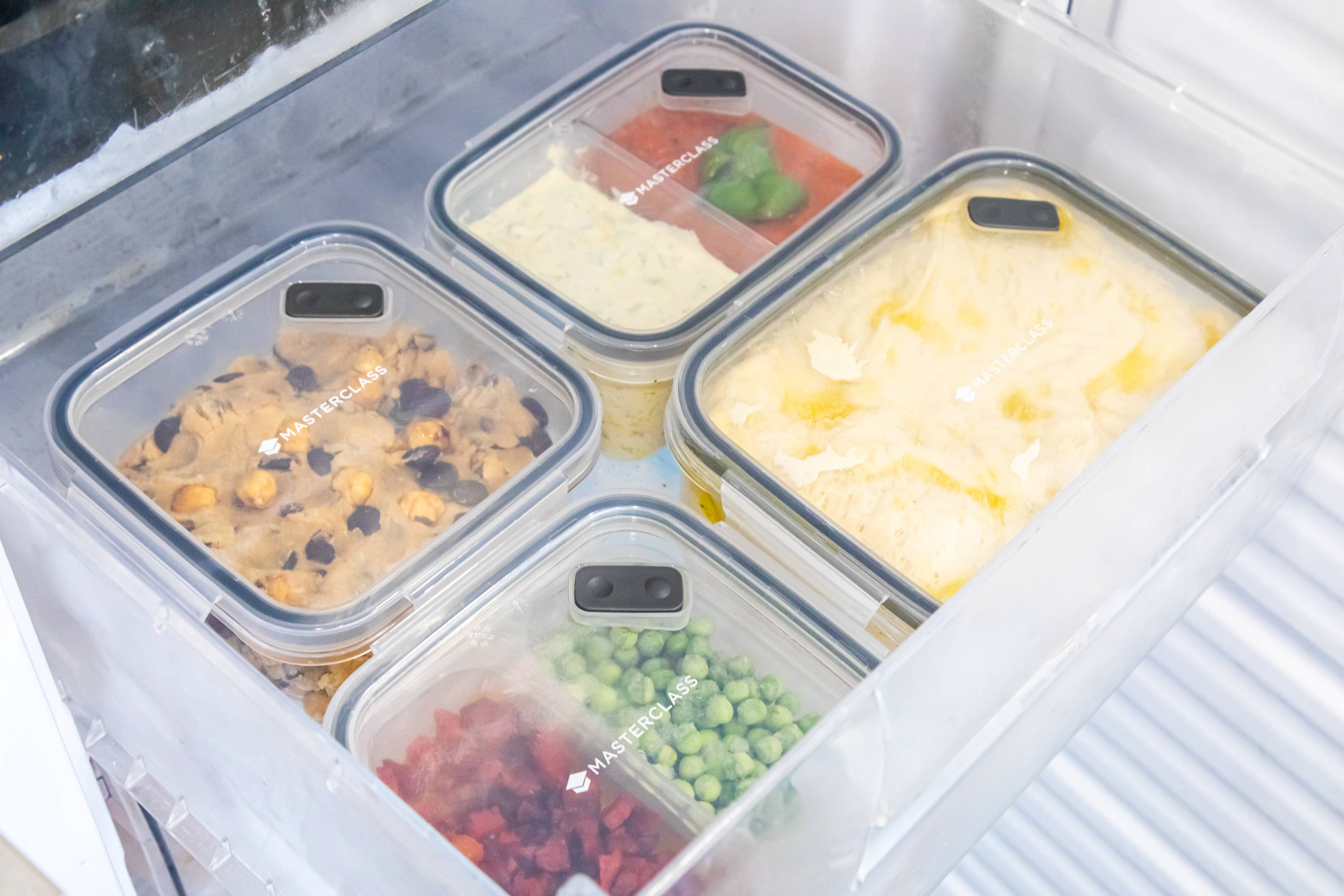 If you really struggle to use ingredients before their use-by date, freeze them to give yourself more time to eat them.
You might be surprised at how much food you can freeze when it's prepared properly.
Broccoli, potatoes, carrots

– These vegetables don't freeze well when raw. Cook them until they're al dente then freeze in batches.

Asparagus and courgette

– Blanch or roast these before popping them into the freezer.

Cauliflower

– Cut these into small florets, wash, blanch, and then freeze.

Onions

– Chop these up before freezing.

Bananas

– Peel and chop these into slices before freezing.

Eggs

– Crack each egg into a

cupcake or muffin tin

before placing it in the freezer.

Cheese

– Grate and freeze in small portions.
Other dishes that can be frozen are:
Cooked pasta

Rice

Stock

Bread

Butter

Herbs

Nuts

Flour
When freezing food that's been cooked, here are some tips to keep in mind:
Always let food cool to room temperature before putting it in the freezer.

Keep produce in freezer-friendly containers or sealable bags to prevent them from getting freezer burn.

Freeze food in portions to make it easier to defrost meals.

Freeze produce as early as possible to seal in the freshness. Food that's going bad will still be bad when you defrost it.

Label your food so you know how long it's been in the freezer for. Add the date that you froze it and whether it's raw or cooked.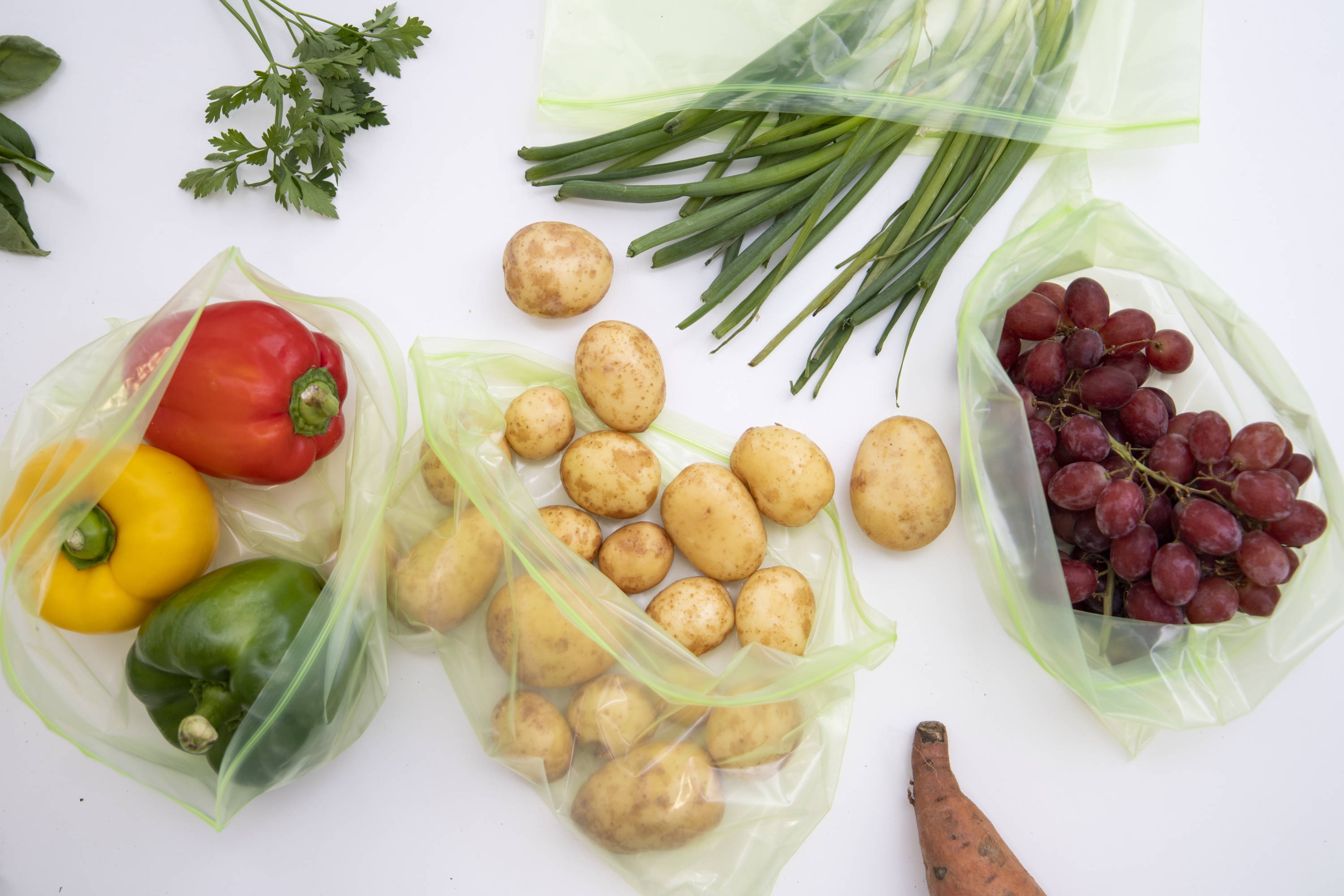 What to do with food waste
Sometimes, despite careful planning, you can't always use up your food before it goes bad. However, that doesn't have to mean that it goes to waste. Here are two ways you can keep your food waste from going into the rubbish bin:
This won't work on everything, but some foods can be revived or salvaged if they're starting to go stale. Note: stale and not "gone-off". It's okay with bread, not so much with your spring greens.
For bread that's lost its freshness, break it into chunks to make croutons. You can then pulse these in a food processor to make breadcrumbs; use them on top of a pasta bake, in stuffing, or freeze them for a later date.
If carrots, tomatoes, or peppers have started to wilt or wrinkle, don't discard them just yet. It could be a sign that they've lost some of their moisture, so pop them into a bowl of ice water and let them come back to life after an hour or so.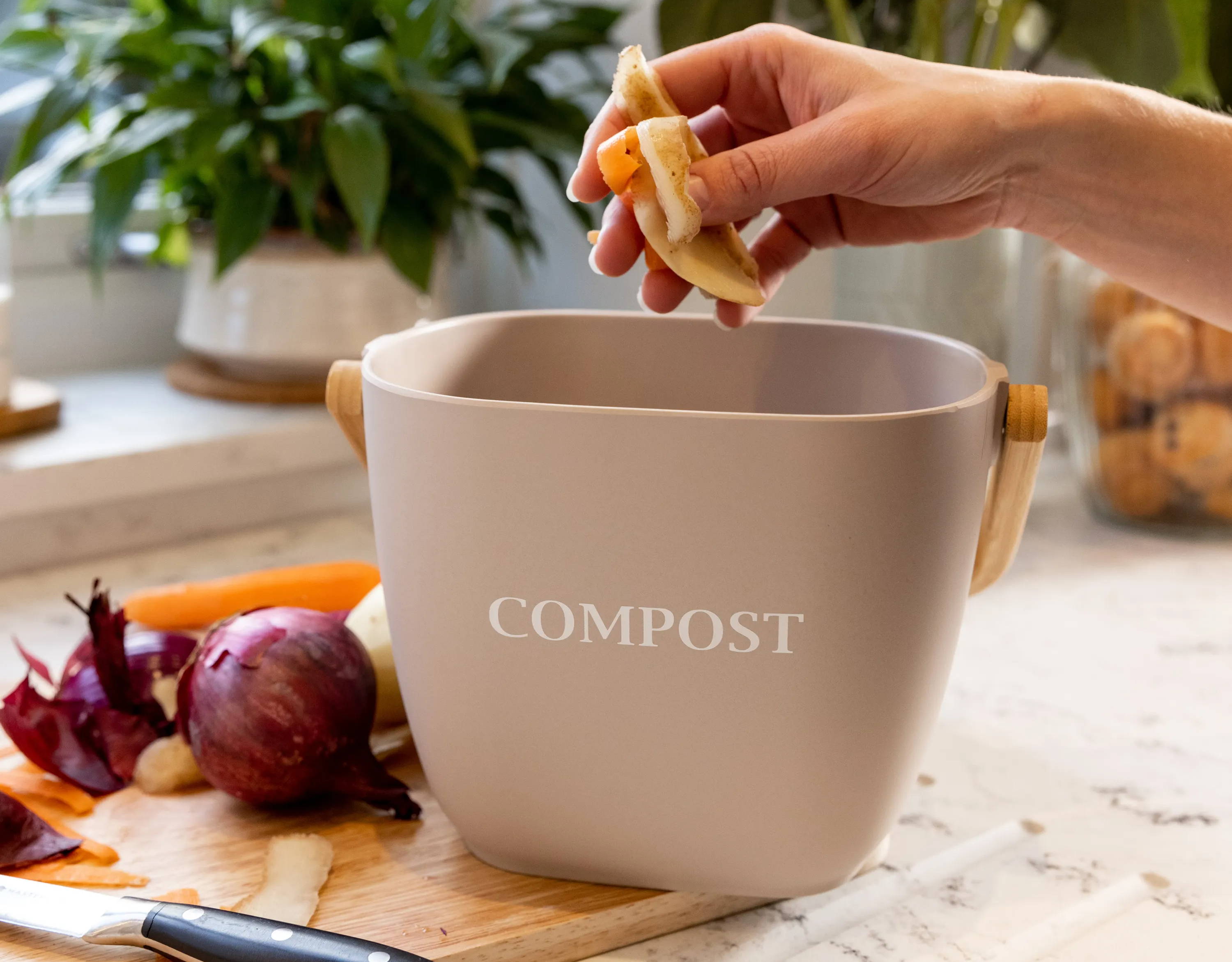 If you're left with mounds of vegetable peels or unused stalks, think again before throwing them away.
Get yourself a compost bin to turn your organic kitchen waste into compost that you can use to add nutrients to your garden.
Compost bins work by speeding up the time it takes for your food scraps to break down. They create a specific environment that lets the micro-organisms that create compost flourish and thrive.
Turning food waste into compost can take a long time – from half a year to 2 years – but it can be done all year round and it's a great way to reuse offcuts and scraps that would otherwise go to waste.

What are the compost bins and accessories for reducing food waste?
Best for composting:
Natural Elements Grey Kitchen Compost Bin with Lid
Turn your food scraps into compost in style with the Natural Elements kitchen compost bin. In a retro-inspired design and crafted with a handy carry handle, this is the perfect compost bin for bringing out onto your countertop to add your waste and then tucking under your kitchen sink when you're done.
It's also made from environmentally-friendly natural bamboo fibres, and is reinforced with a 100% food-grade melamine binder for added durability.

Best for keeping your veggies fresh:
MasterClass Fresh Keeper - 3.2L
This innovative vegetable storage container is a must-have in every fridge for preserving your favourite ingredients for up to 14 days. Pop in your fruits or veggies and adjust the air vent system to let the airflow circulate, control internal moisture, and eliminate odours from your fridge.
The green antimicrobial inner basket also helps to kill 99% of bacteria and can be removed to double up as a colander too!

Best for storing your spuds:
KitchenCraft Natural Elements Potato Jute Sack
This jute sack is the only way you should be storing your spuds to keep them firm and fresh for longer. The hessian bag is lined with blackout material to keep out any light that can make them go bad; it's also porous and will let your favourite Maris Pipers or King Edwards breathe.


Best for saving your leftovers:
MasterClass Eco Smart Snap Storage Container - 4 Piece Set
Get savvy with saving your leftovers with this set of smart storage containers from MasterClass. They're made from Eastman Tritan™ copolyester which looks like glass, but has the shatterproof properties of plastic, so they can take a fall. They're food safe, BPA-free, and odour and stain-resistant so you can easily keep them clean and looking like new. In a set of four different sizes, there'll always be a container to fit your leftovers.


Best for taking food on the go:
MasterClass 500ml Reusable Food Bag with Leakproof and Airtight Seal
This may look like your regular sandwich bag but it's got one key difference: it's made from reusable silicone. This means that you can wash it and use it again and again to store your leftovers in the fridge, freezer, or take your lunch on the go. The transparent design lets you see exactly what's inside and the robust sliding seal creates an airtight, leak-proof lock that reduces any spillages or accidents.
How to reduce food waste at home
Turn food waste into a healthy habit by cutting down on how much you throw away and reusing what you don't end up needing. Whether you're looking to go greener at home or you just want to make your meals go further, our guide on how to reduce food waste can help you make dinner times more sustainable.