Stress Awareness Month, recognised every April since 1992, is all about raising awareness of the challenges faced by those living with mental health issues and the negative effects excessive amounts of stress can have on the body and mind.
Learning to cope with stress and finding ways to deal with difficult situations is key to living a healthy and positive life.
That's why we are sharing some tips and advice to help you manage stress both at work and at home:
First, Have a Calming Cup of Tea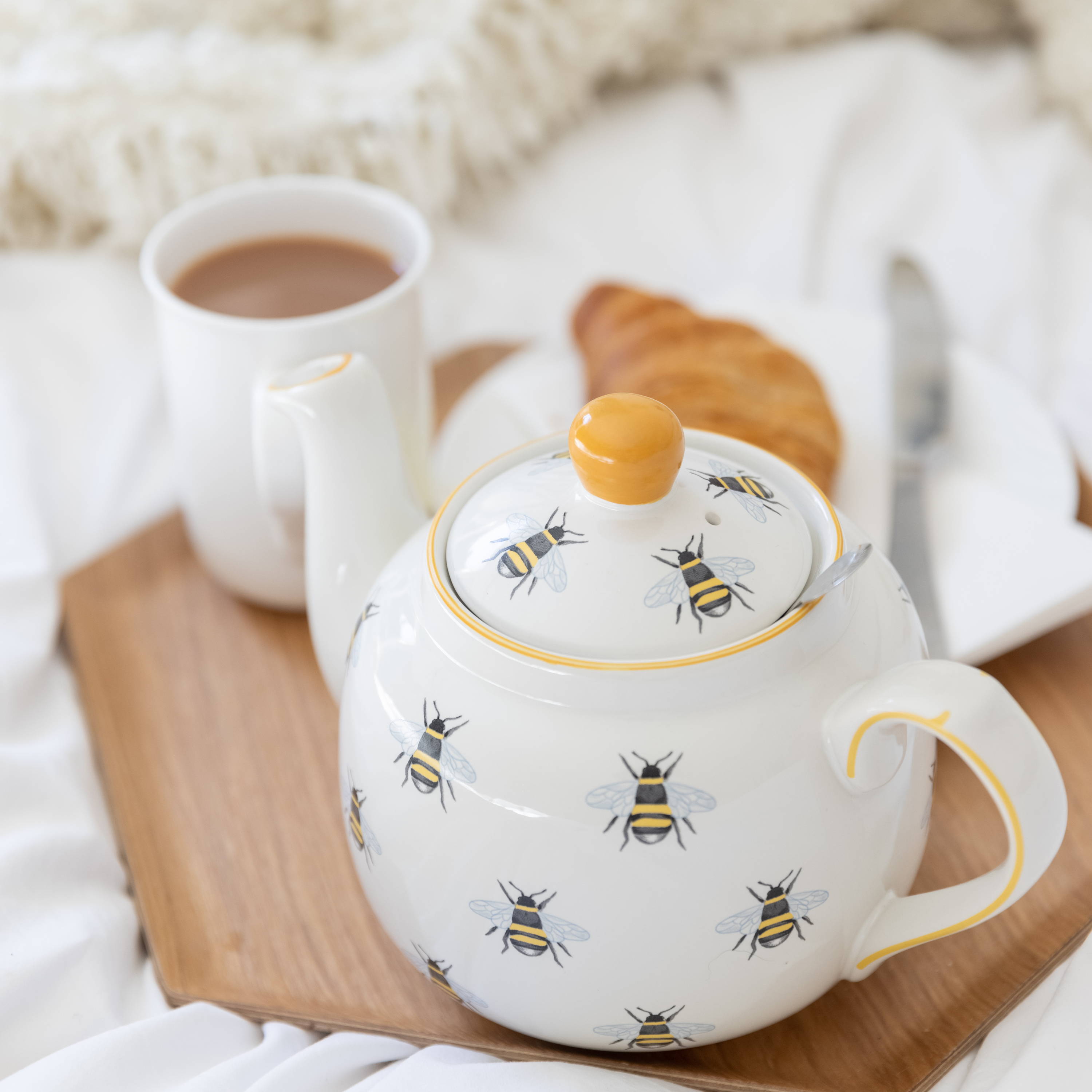 A very British approach to a crisis, a cuppa has long been associated with "keeping calm and carrying on". In fact, the simple act of taking a moment to prepare tea can help to relieve stress and reduce anxiety.
Scientific research indicates that drinking classic black tea - the most consumed type of tea in the UK - helps to reduce stress hormones, boosts mood and promotes relaxation.
If you're watching your caffeine intake, or just fancy a calming cup of tea in the evening, you may consider caffeine-free herbal teas with soothing properties such as chamomile, lavender, passiflora or melissa. Add them to your daily routine and you'll notice a boost in your mood and experience better sleep.
Serving tea is a pleasurable ritual on its own; first preparing the teapot then waiting patiently for it to steep before finally indulging. That's why celebrated ceramist David Birch has been perfecting the design and pour of the humble teapot, creating carefully crafted teapot collections for London Pottery for over 30 years.
Eat a Healthy Diet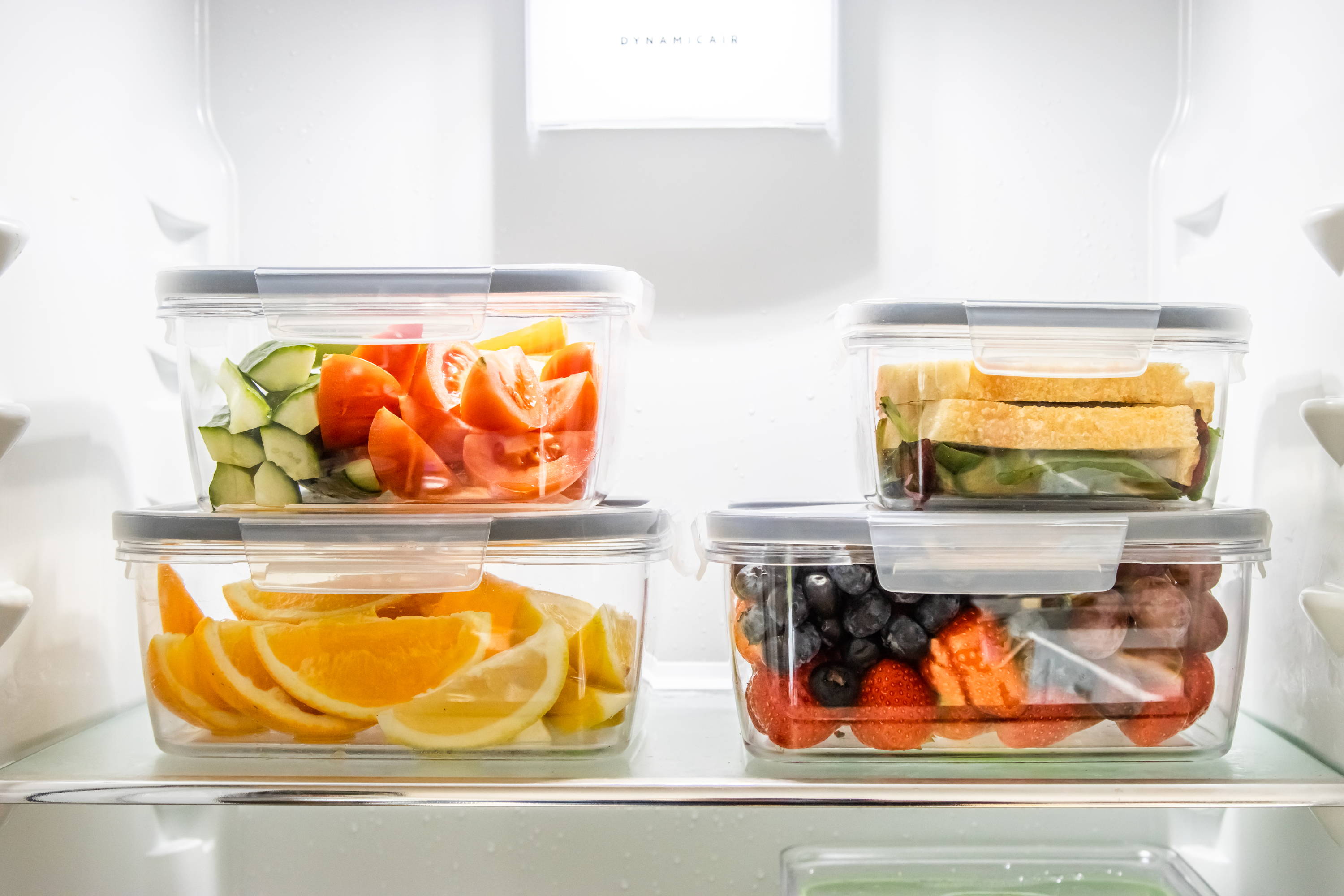 Anxious and overwhelmed, we tend to indulge a bit too much and make poor nutritional choices that affect our overall health and mental wellbeing. As a result, we may feel a lack of energy, resulting in a decline of productivity and may become moody, which can affect our relationships.
Diet is the foundation to good health, so we must pay attention to how we are feeding ourselves. We need to eat a regular and balanced diet that includes the recommended portions of fruit and veg and ditch any fatty meals and sugary snacks.  
One of the best ways to ensure you are able to eat a healthy lunch when you are busy at work is to bring your own from home. This set of four MasterClass Eco Smart Snap Storage Containers is ideal for meal prepping or bulk cooking healthy meals, while the MasterClass Fresh Keeper boxes are perfect for lengthening the life of your fruit and vegetables such as carrot sticks and strawberries for you to nibble on at home, instead of reaching for the chocolate.
Exercise to Release Stress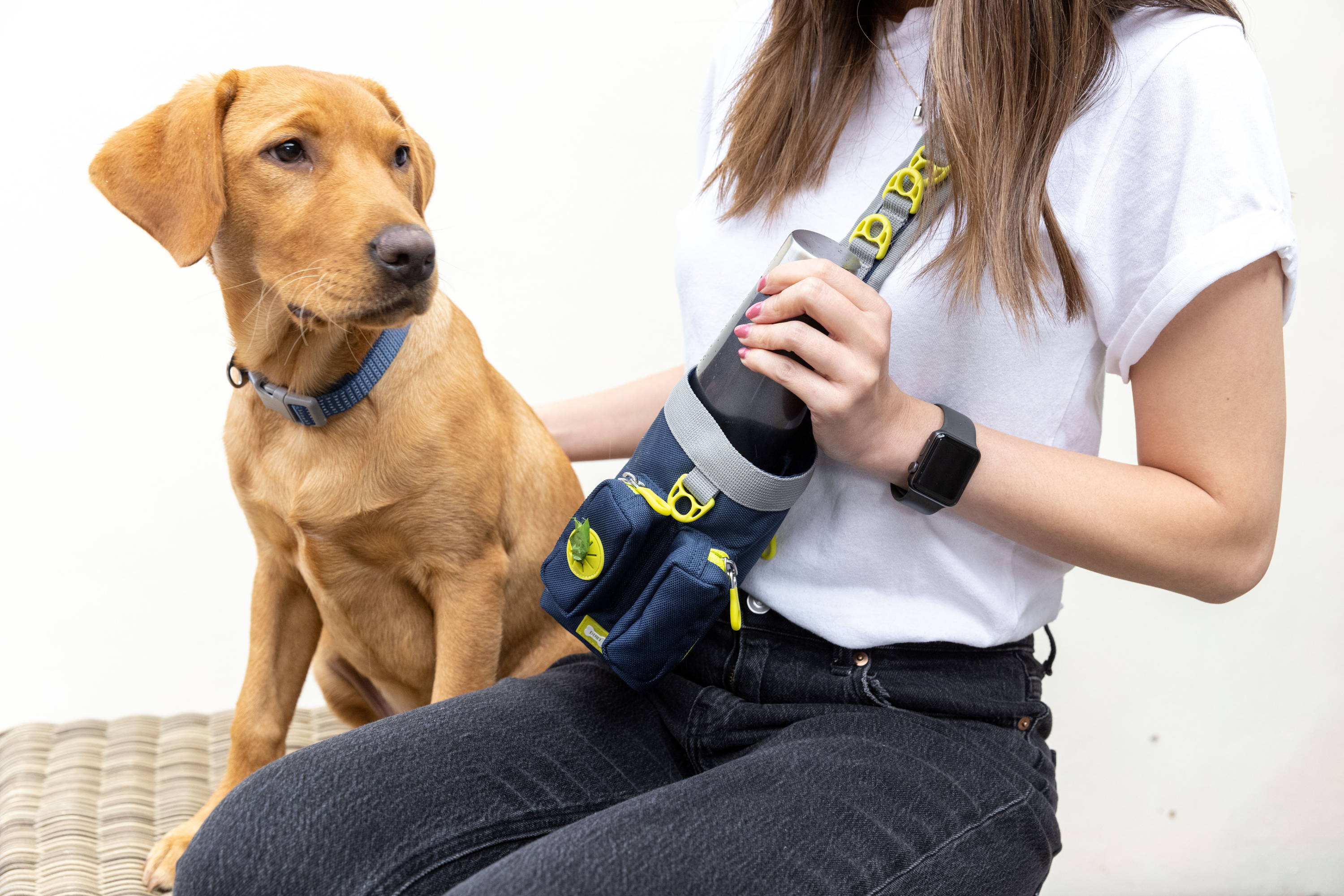 Exercise can be just as good for your mind as it is for your body. Indeed, workouts can have a positive effect on your mood by relieving tension and anxiety, as well as improving the quality of your sleep, which can be negatively impacted by stress.
Regular exercise reduces levels of stress hormones, such as adrenaline and cortisol, while stimulating the production of endorphins, which boost our mood.
Where to start? Exercise does not have to be boring or painful. In fact, any type of exercise can increase your fitness and decrease your stress. From going for a walk or riding a bike, to playing tennis or running in the park - no matter the extremity, it all contributes towards a positive mental (and physical) state!
Dog-owners may benefit from a daily run with their companion, which encourages a healthy exercise routine. This BUILT PET Excursion Bottle Sling keeps all your items secure and organised when out and about with your pet. The drawstring closure also allows for you and pup to stay hydrated as it holds any 1 L bottle!
Drink Plenty of Water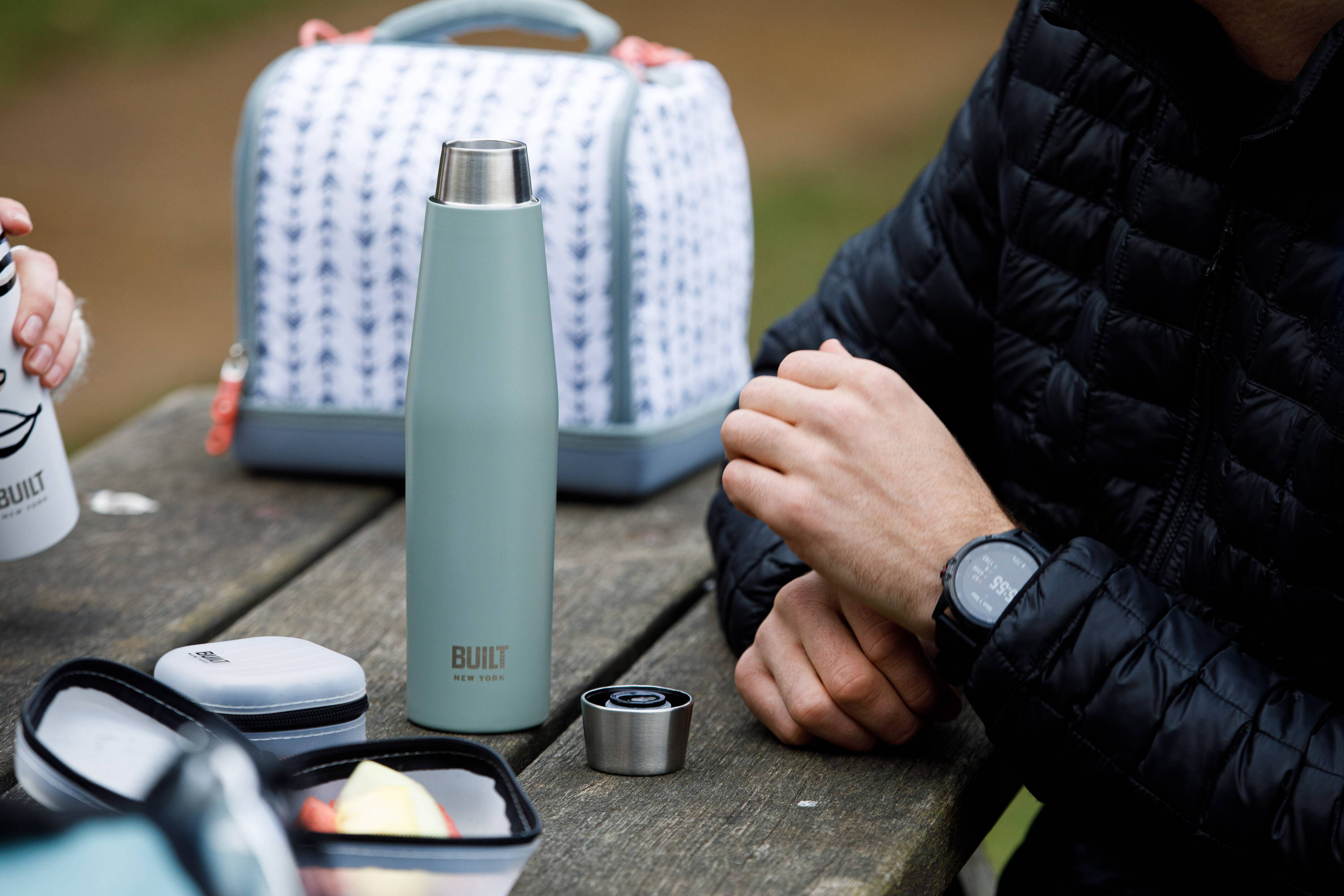 Our brains are made up of approximately 85% water. Then it's not surprising to hear that dehydration increases stress in your body, resulting in fatigue, impaired memory and difficulties with attention and mood.
Water may not help to cope with family problems and a busy workload, but at least by drinking the recommended 1.2 L per day, you are not making life more stressful than it has to be. In fact, the busier you are, the less hydrated you are likely to be, as you may forget to frequently drink water.
Our BUILT Perfect Seal Hydration Bottle will be your perfect companion. Holding up to 540 ml, which is nearly half of your daily recommended water intake, this flask is designed for busy days at the office and long gym sessions.  
Make 'Me Time' a Priority
Taking care of yourself can help you to improve your mental health. There are a number of practices that can trigger the relaxation response to reduce stress levels, such as conscious breathing, mindfulness, yoga and meditation.
During these activities, you focus your attention in the present moment and eliminate the stream of jumbled thoughts that may be clouding up your mind, freeing up space for the things you actually value in life.
Do you enjoy playing the piano? Thought of growing vegetables in your garden? Would you like to learn a language? Whatever brings you contentment and peace, include it in every day possible.
From painting portraits and reading book novels to baking awesome cakes and crafting refreshing cocktails, there is something for everyone.