As today is International Sandwich Day, we thought what better way to celebrate the (not-so-humble) lunchtime snack than by taking a look at the different variations on offer around the world and how they came about. From the oh-so decadent Croque Monsieur to the unexpected yet totally delicious Katsu Sandu, here are a few of our favourites to add to your food bucket list.
Cucumber Sandwich - The U.K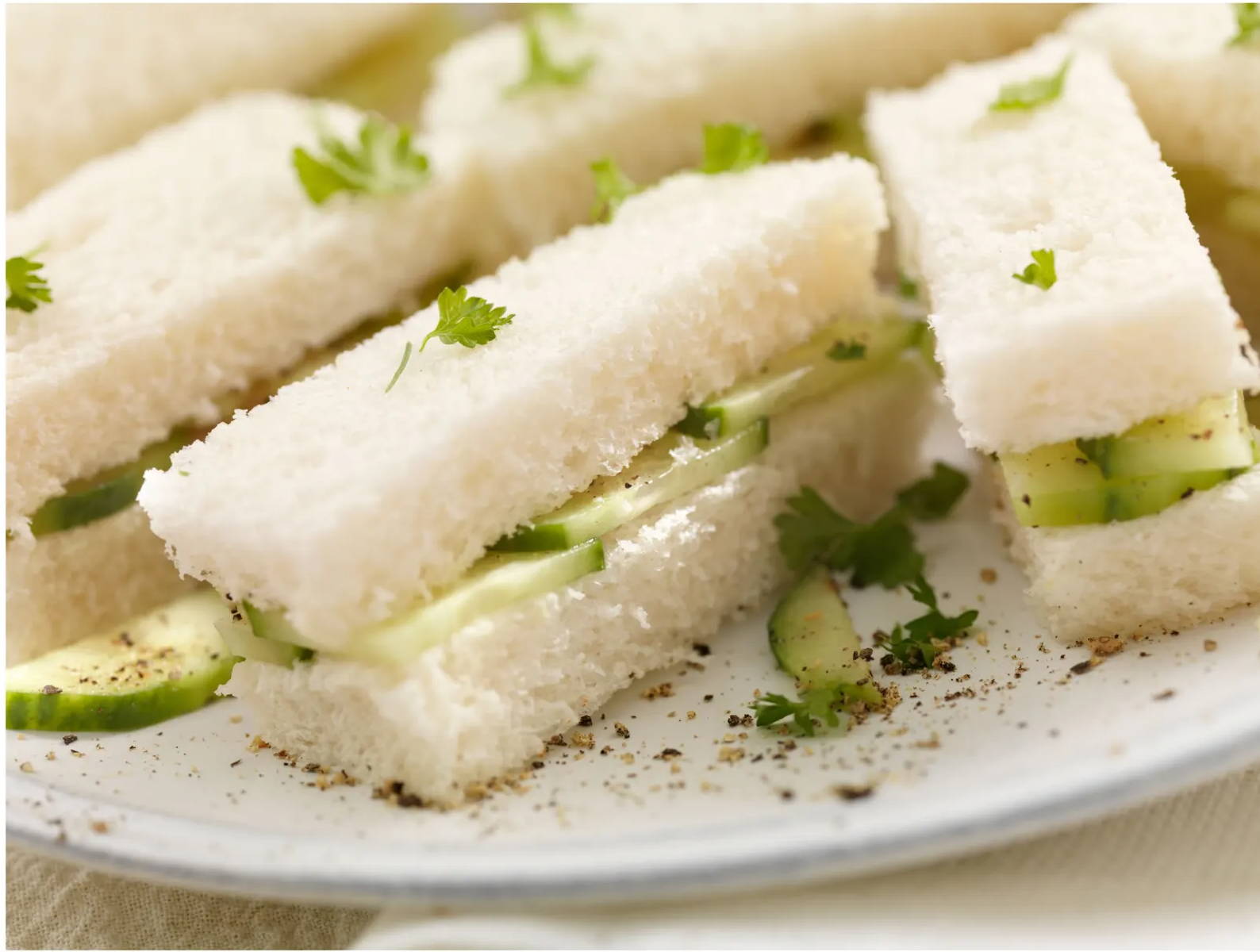 The staple of refined afternoon teas and garden parties for many Brits, the classic cucumber sandwich is as quintessentially British as Big Ben or perhaps Saville Row…even making an appearance in Oscar Wilde's classic 'Importance of Being Earnest'. Synonymous with the Royal family and upper crust of society (sorry, we couldn't help that one), this delicate finger sandwich was actually only available to the wealthy back in the day, as cucumbers were seen as an 'exotic' food, so only the select few could afford them. They were a favourite of the leisure class due to their insubstantial nature, so more of a status symbol per se, and not a means of sustenance to keep you satisfied for a long day's graft.
This staple English summer favourite consists of soft white bread lightly buttered, none of your sourdough or rye, thinly sliced cucumber (peeled of course) and a sprinkling of salt and pepper. Although there are other variants out there, such as adding cream cheese and mint, we like to keep things classic. One rule though? Neatness is the order of the day here.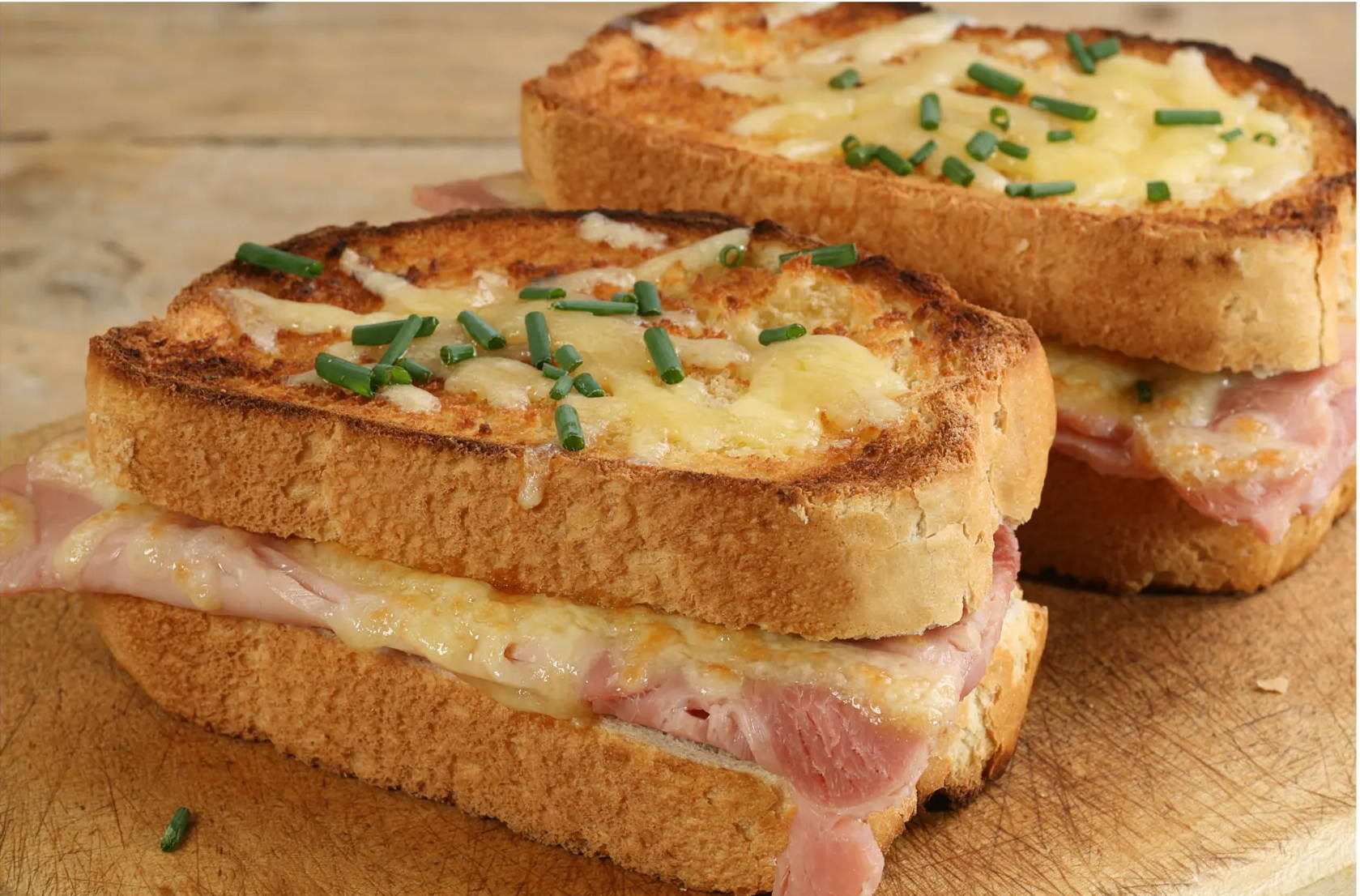 France's version of England's 'Toastie' America's 'Monte Cristo' and the Netherlands' 'Tosti', the Croque Monsieur quite literally translates to a 'Gentleman's Sandwich'. Formed from the words 'Croquer', to bite and 'Monsieur' which means mister, this oozy cheese and ham delight is a firm favourite amongst French bistros and delicatessens across the channel. It may have first featured on menus back in the 1910s, but its fame was cemented when Proust gave it credence in his critically-acclaimed novel 'In Search of Lost Time' in 1918.

Not particularly one for the calorie counters out there, the Croque Monsieur is typically made of white bread (always, and sometimes even Brioche), a decadent French cheese such as Gruyère or Emmental and ham. Often it has addition of a rich Bechamel sauce added to it too, but then it must always be fried to give it that crispy texture it's most loved for. There is another version where an egg is added on top, but that is a "Croque Madame"...so it has no business here in our gentleman's sandwich.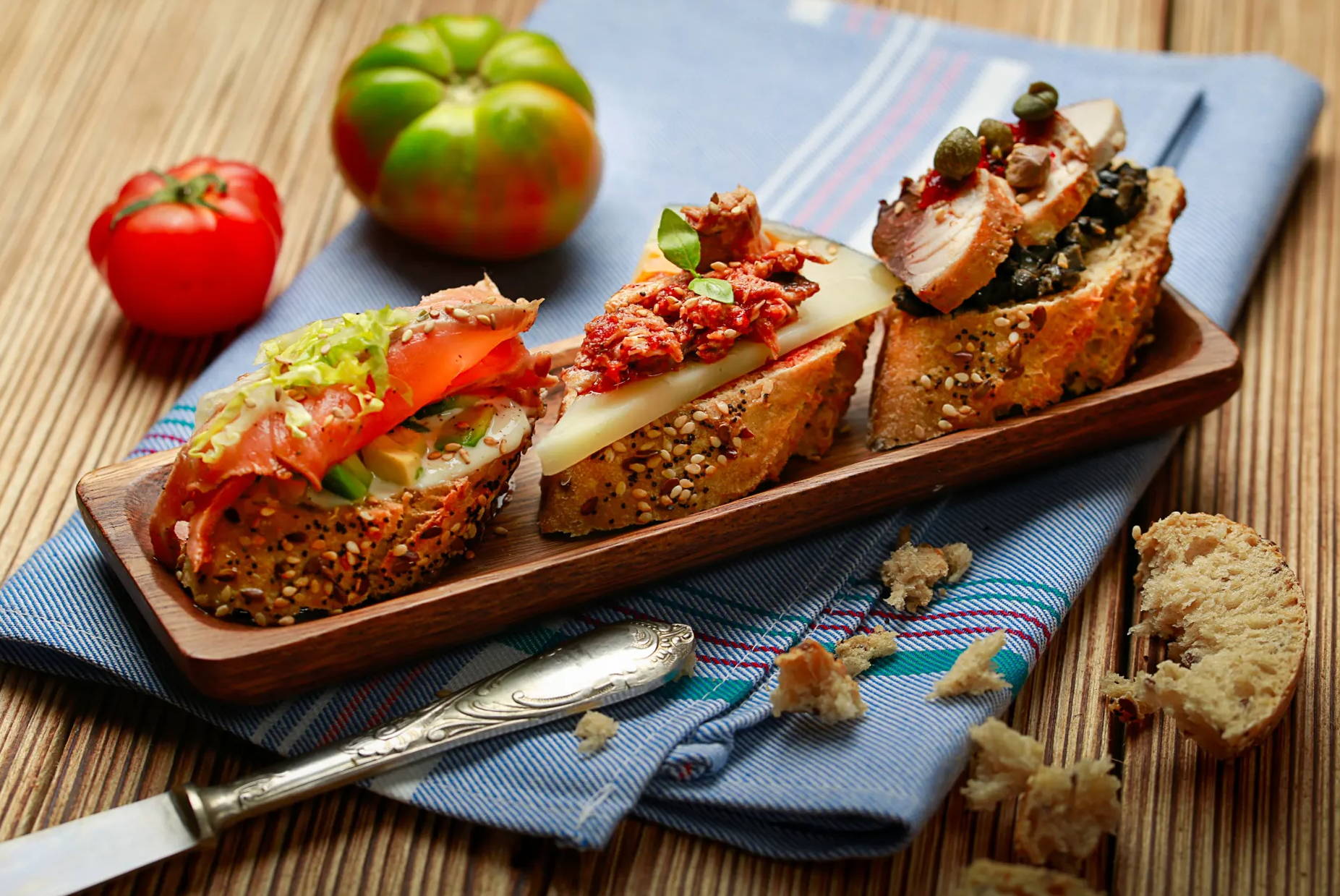 Spain's version of the open sandwich, Montaditos are believed to date back as far as the fifteenth century and are an absolute essential tapa in Spain. Believed to be named after the Spanish word for 'to mount', montar, Montaditos are fundamentally a thin slice of crunchy baguette-like bread with an array of delicious toppings piled on top. There are no set rules as to what toppings must go on, it's more personal preference and of course, each city will have its own favourite.
You're most likely to see variations of smoked meat, chorizo, different cheeses, seafood and pickled vegetables. They are the perfect partner for drinks, and what you will spot most locals snacking on at bars all over Spain.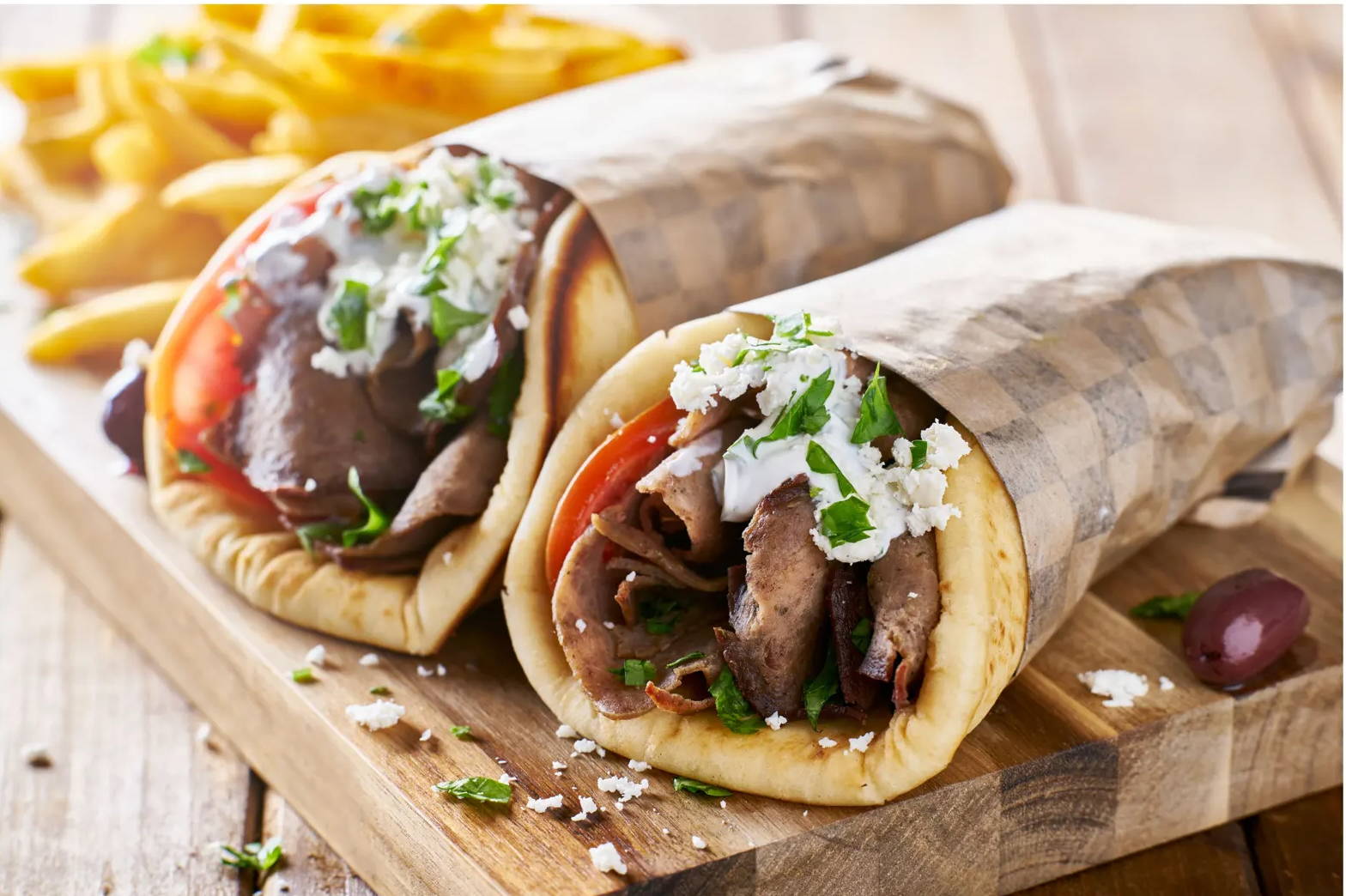 Pronounced "GHEE-ros", the Gyros as we know it dates back to 1920s Greece and was named after the Greek word "gheereezo" which actually means to turn. This isn't that surprising really, as the main component of a classic Gyros is succulent strips of tender meat cooked on a rotating layer of stacked meat…usually pork or lamb. This flavoursome meat is then added to a toasted pitta alongside tomatoes, lettuce, onions, parsley and Tzatziki, and maybe even some fried potatoes too for a double-carb delight.
Although we think of Gyros as typically a Greek street food loved by tourists the world over, many food historians believe that it was a by-product of refugees from Constantinople (now Istanbul), Smyrna (now Izmir) and Armenians.
Whoever first thought of this unbeatable melange of flavour…we salute you.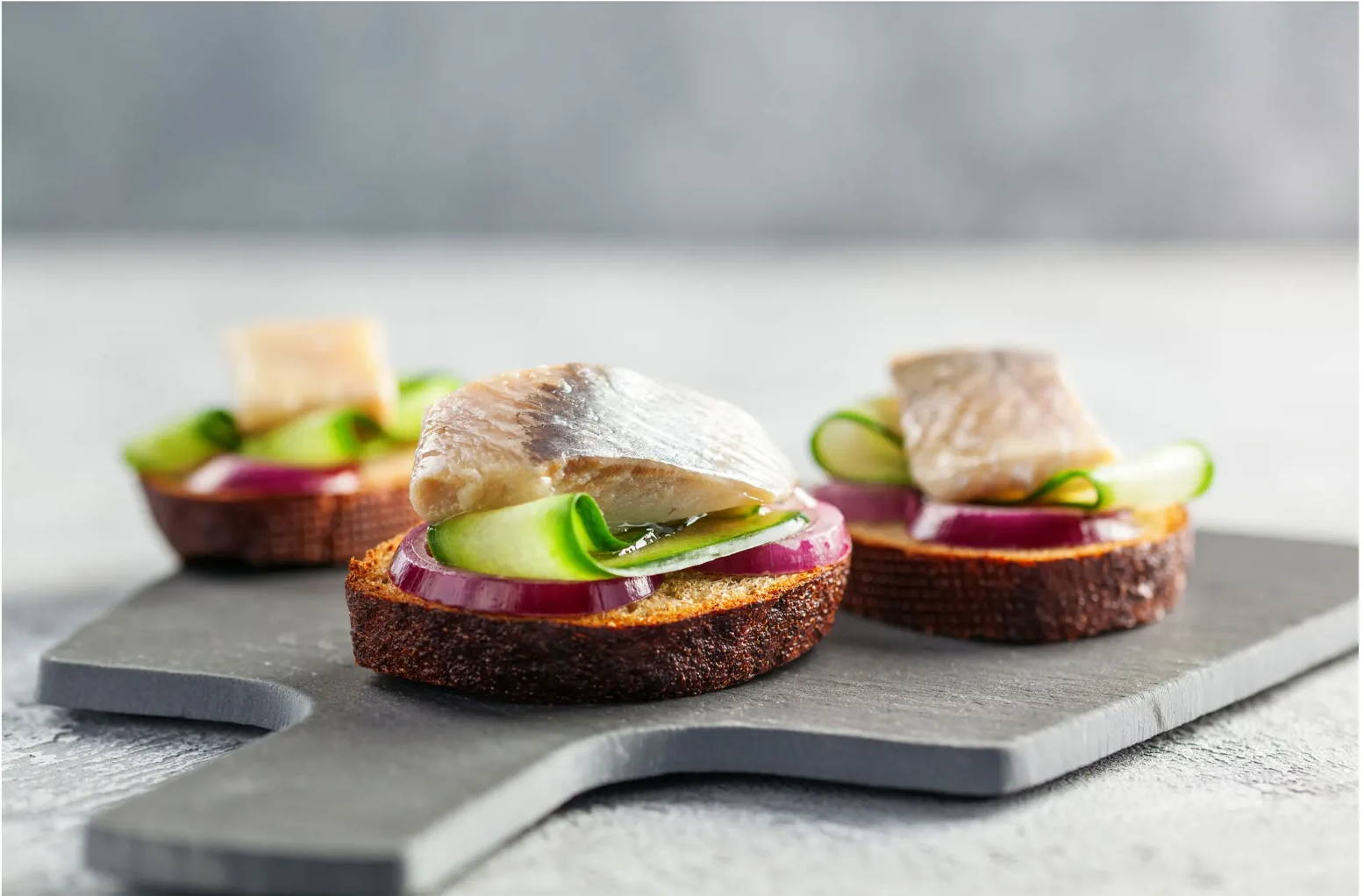 A truly Danish staple, the Smørrebrød (pronounced smuhr-brhot) is quite simply an open-faced sandwich on dense seed-packed rye bread, rather different to the rye you'd find on a Reuben. What started out as a quick lunch for factory workers in the 19th century, when they would grab whatever leftovers they had and some bread to sustain them for their gruelling work, is now a must-have for many locals and tourists alike.
But, what makes a Smørrebrød? Firstly it's that thick and seedy single bread base, no bread top here, and then it's the array of diverse textures and toppings which make it different from anything else.
A harmonious blend of pickled herring, sharp onions, dill or beef and horseradish set the Danish standard, but the one etiquette to know when eating a Smørrebrød? It's always eaten with a knife and fork, sophistication is the way to go.
The Reuben - New York, USA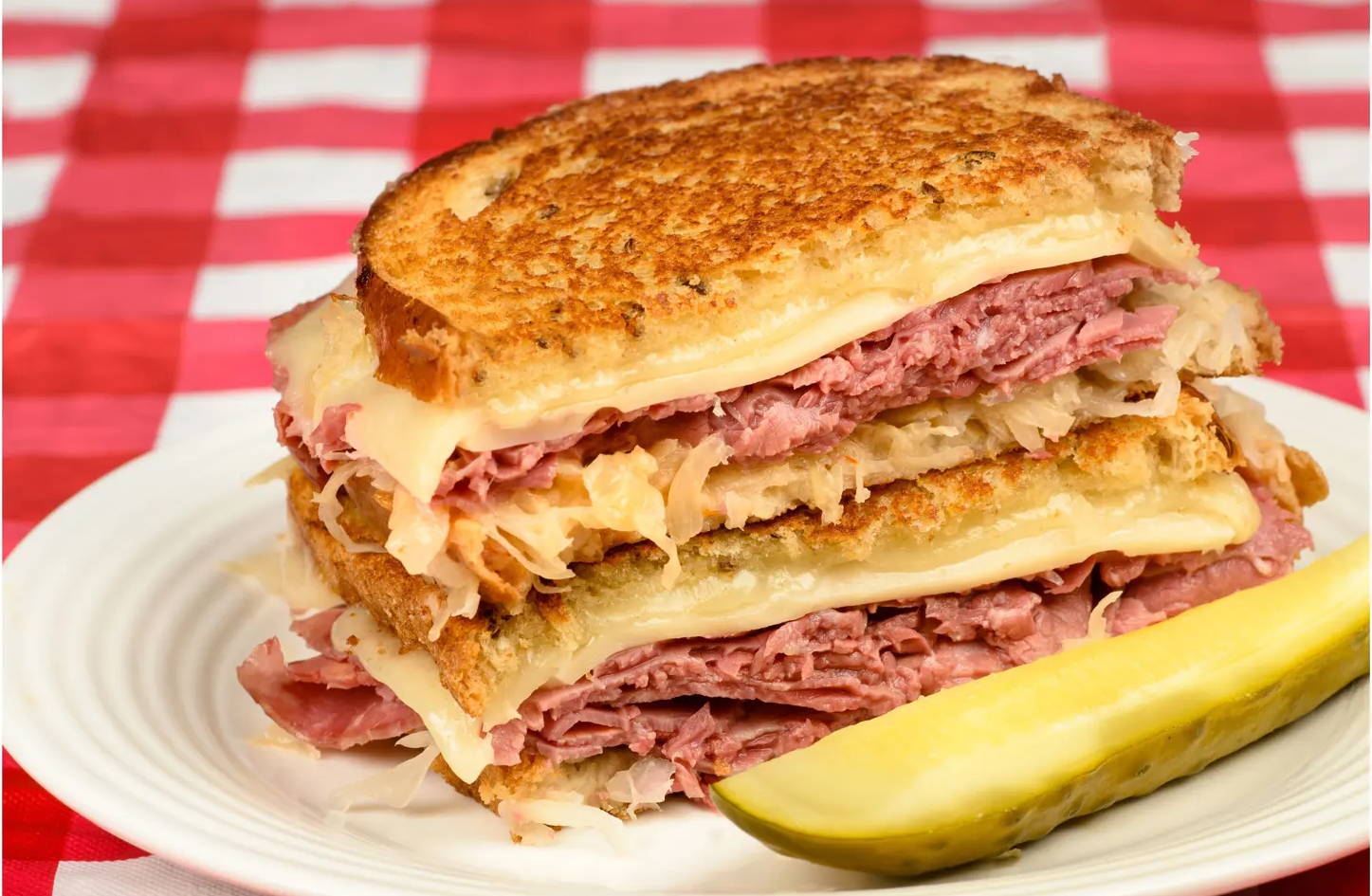 One of those infamous sandwiches that you see propping up the counters of most delis across America, the Reuben really is the epitome of A New Yorker's lunchtime. However, its backstory actually takes it thousands of miles away west to Omaha, Nebraska (well so they say).
This heart-sized concoction of corned beef, sauerkraut, Thousand Island dressing and Swiss cheese on rye bread is said to have been invented in the Blackstone Hotel by a European-trained chef called Bernard Schimmel. The order for a late-night snack came in from a group of hungry poker players… et voilà, the classic Reuben was thought up there and then. And as Omaha lore goes, this midnight snack was so popular it was put on the menu of the hotel's restaurant…and went on to further fame after winning the National Sandwich Idea Contest in 1956.
Cubano (Cuban Sandwich) - Cuba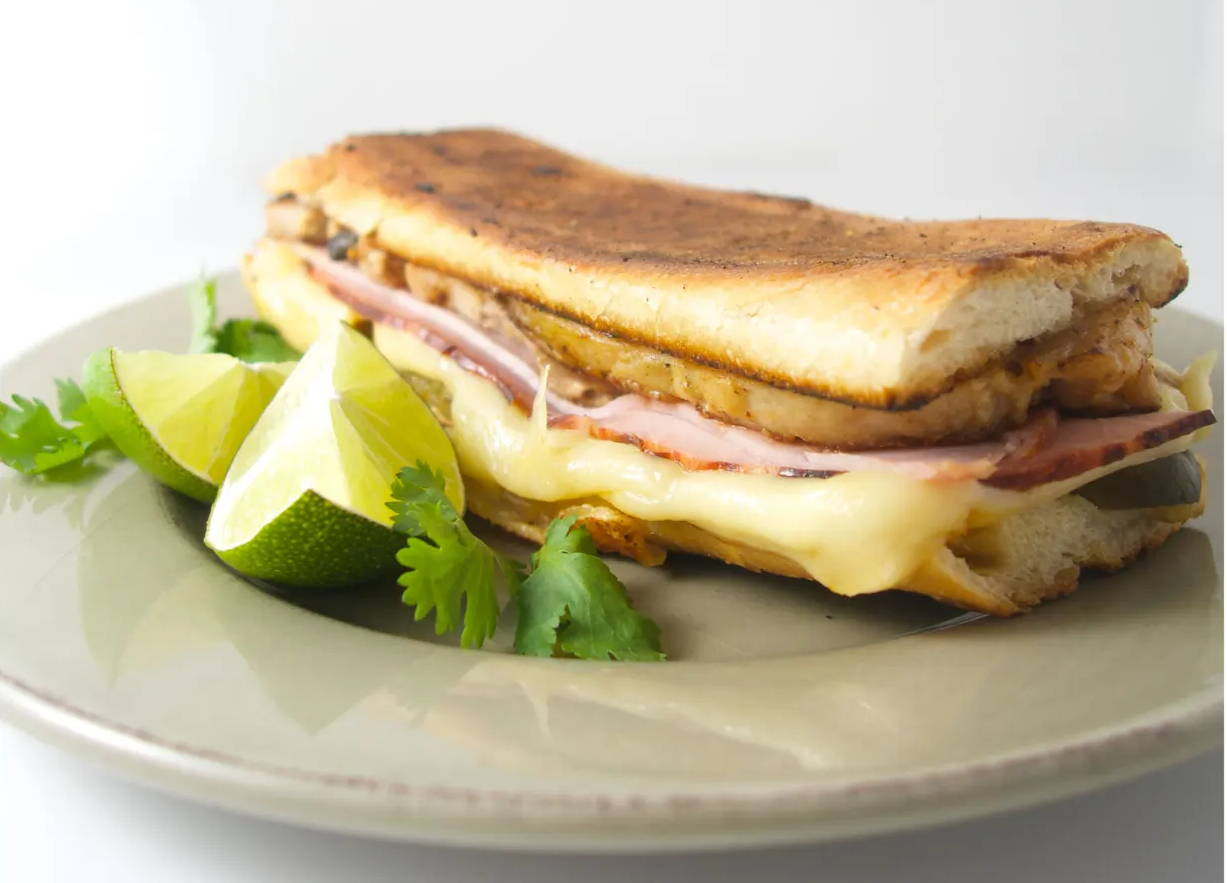 Defined by the slightly-sweet Cuban bread it is named after, the Cubano (or, Cuban Sandwich) has multiple stories regarding its origin. Some food historians say that the Taino tribe in Cuba first invented it over 500 years ago, whereas some say it came about in the late 1800s/early 1900s when travel between Cuba and Florida was straightforward and cigar factory and sugar mill workers wanted a simple lunch, hence the Cubano.
Whatever its origins, the fundamentals of this Cuban-American fusion sandwich are the same: Cubano bread, Swiss cheese, pickles, tangy mustard, seasoned roast pork and sliced ham. Like with all of the sandwiches we have put the spotlight on, there are many variations, but if you want a truly authentic Cubano, then we recommend you stick to those ingredients.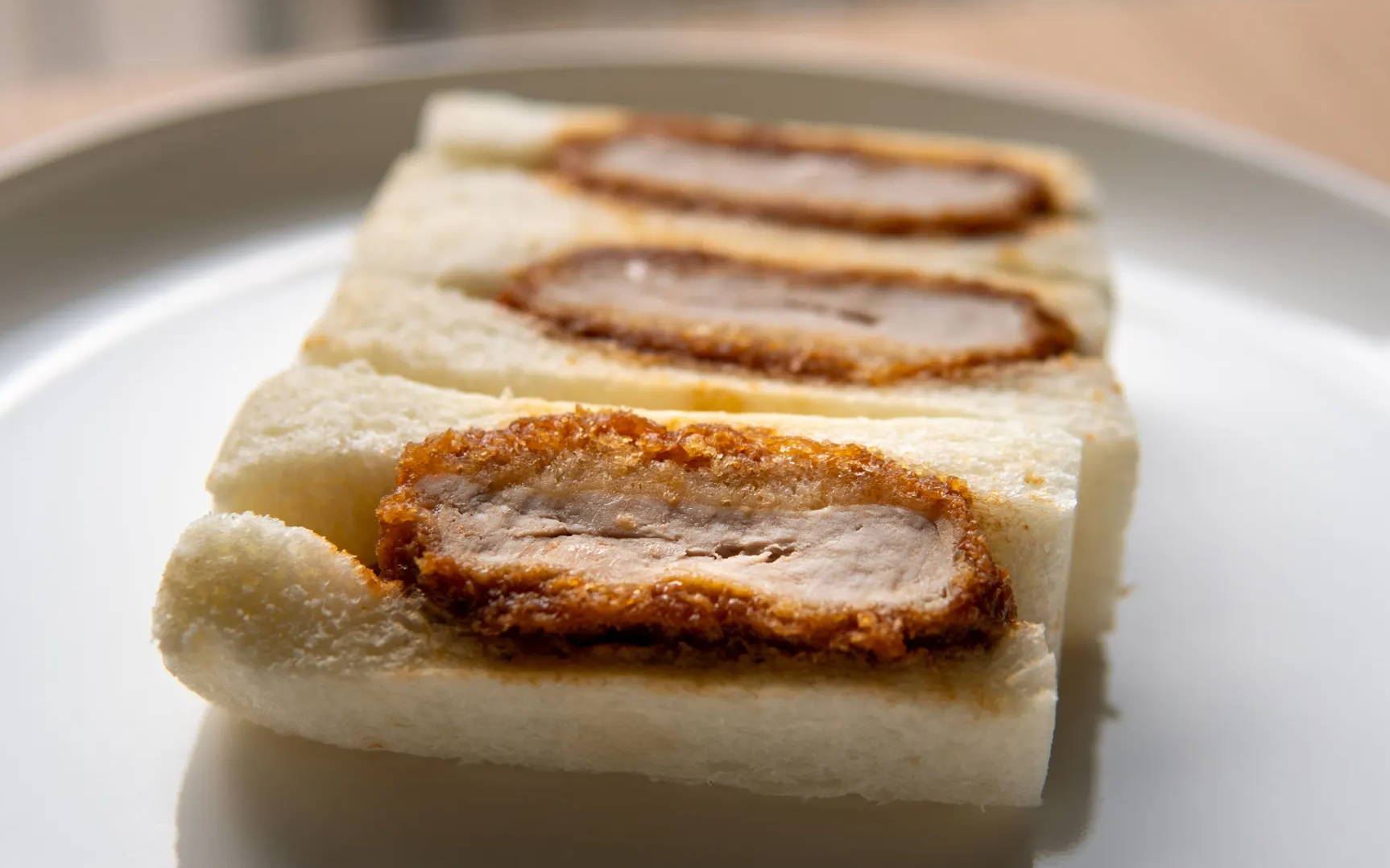 Whether you have seen them propping up your Insta feed or in fact never heard of them, one thing is for sure, Katsu Sandos are a real game-changer of a sandwich.
From their achingly-precise layers to their unexpected combination of crustless soft-white Japanese milk bread, crispy deep-fried pork cutlet, sweet sauce, and shredded white cabbage, Katsu Sandos are anything but ordinary. According to sandwich lore, the Katsu Sando came about in 1899, when a Tokyo-based restaurant called Rengatei first put it on its menu as a sort of Eastern Schnitzel. This wouldn't be overly surprising, as the Japanese have a fascination with Western food, there's even a name for it - Yoshoku!
Don't worry, you won't have to rack up the air miles flying to Japan for this delicious sandwich, they're pretty much everywhere nowadays, and we're here for it.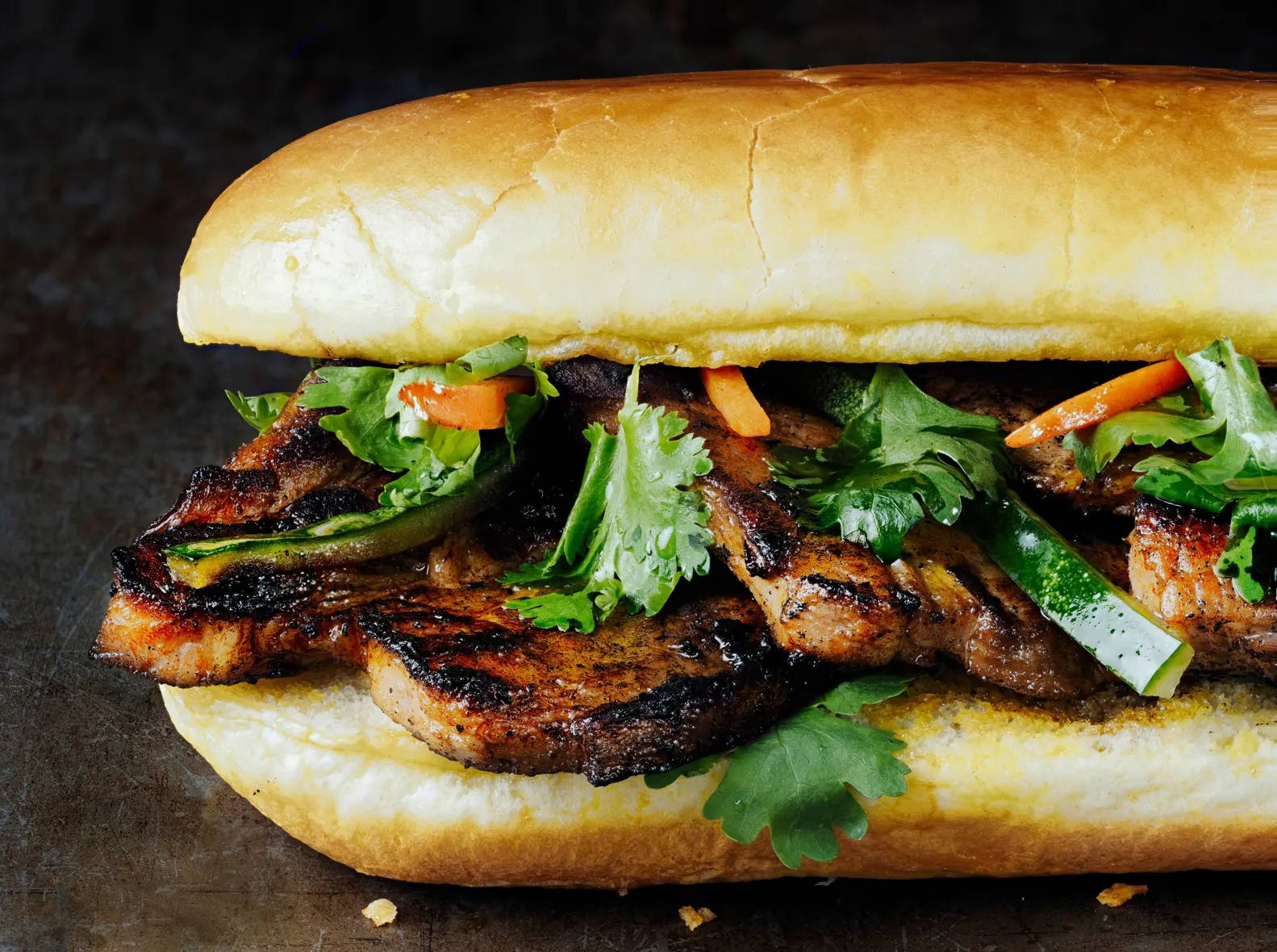 A true culmination of international flavours, the Bahn Mi combines Indonesian spices and hot, grilled meat with the typical ingredients we would find in a French baguette…such as salad, pâté and of course, a baguette. A notorious street food, the Bahn Mi was actually a liberation for the Vietnamese after the French left in World War 1. Without going into too much history, the people of Saigon were soon left with an abundance of food such as bread and coffee that the French officials had to leave behind.
Locals soon started to adapt and integrate these European standards into their way of cooking. So, alongside the Bánh mì, another fusion by-product is Vietnamese coffee, which is deliciously strong and served with ice and condensed milk.
Although the bánh mì is quite open to interpretation when it comes to fillings, the most authentic ones will include baguette, pâté, salad, grilled meats and of course, plenty of coriander.