Mince pies and freshly-baked Christmas pudding might be the epitome of festive feasting, but let's not forget about the classic Christmas drinks that are oh-so-warming on a winter's evening.
With a range of holiday tipples on the menu, we wanted to find out which delightful drink we reach for the most over the festive season.
To uncover the nation's favourite Christmas drink, we had a look into Google data and compared the most-searched festive drinks in December 2021 against September 2021. Here's what we found: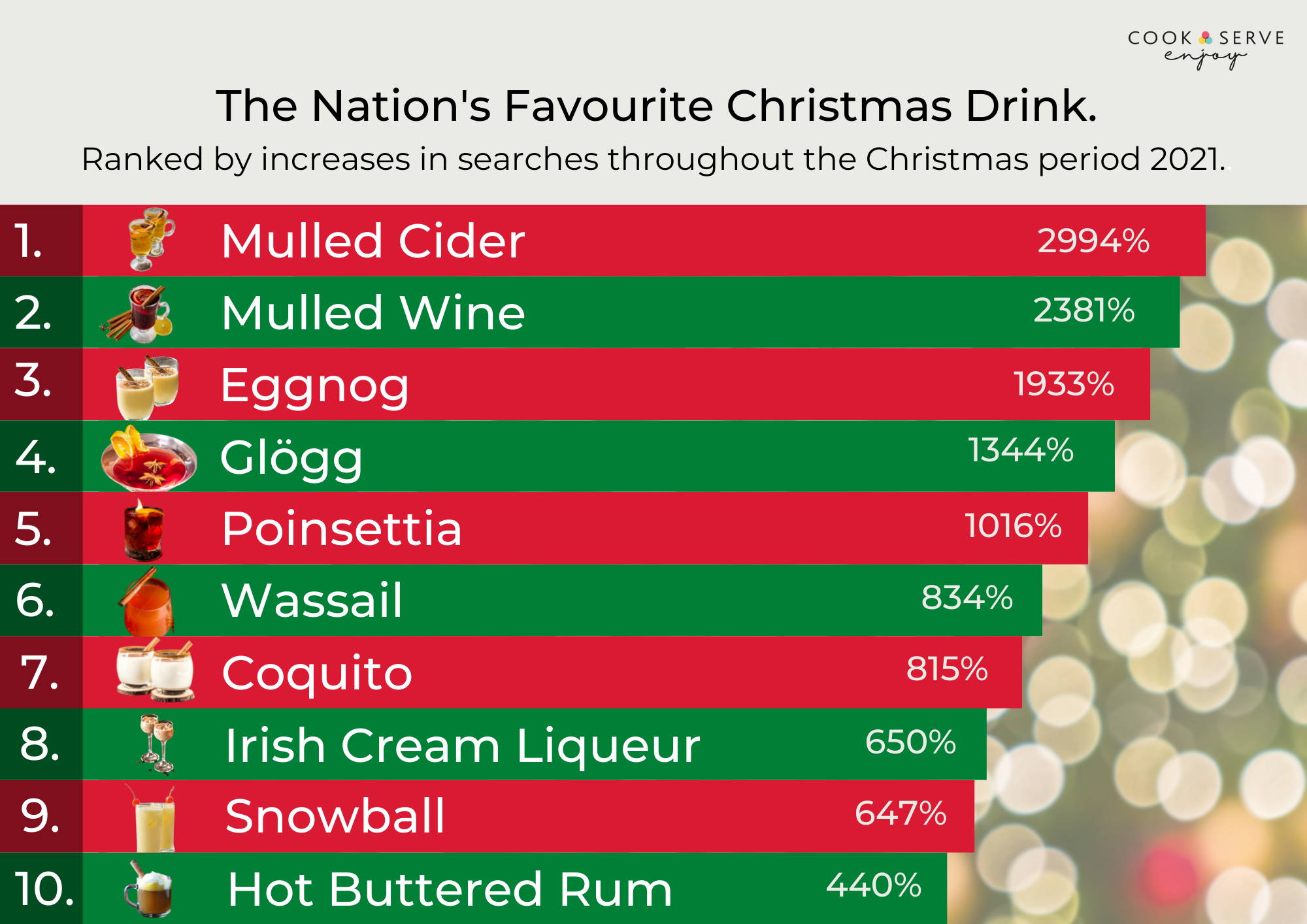 To help you get into the spirit of things, we're sharing some tips and tricks for making the top two trending festive drinks. Take a look at our recipes for making mulled cider and wine, from our bar cart to yours.
1. "Mulled cider" – 2,994% increase in searches
This classic summertime staple is upgraded for the holiday season with warming spices and garnished with slices of apple. With a staggering 2,994% rise in searches in December 2021 against September of that same year, this fruit-based drink is a clear favourite at Christmas time.
While you can find mulled cider tea bags and spice sets in most supermarkets, we'll show you just how easy it is to stir up a glass of the real thing.
Recommended cookware:
Ingredients:
2 litres dry cider or fresh apple juice

2 apples studded with cloves

4-6 cinnamon sticks

5-6 allspice berries

zest of 1 orange

dark rum (optional)

slices of apple for garnish
Method:
Add all the ingredients to a large saucepan and gently simmer for 30 minutes, making sure the mixture does not boil.

Transfer to a heatproof bowl and ladle into glass mugs. Garnish with apple slices and whole spices to serve.
2. "Mulled wine" – 2,381% increase in searches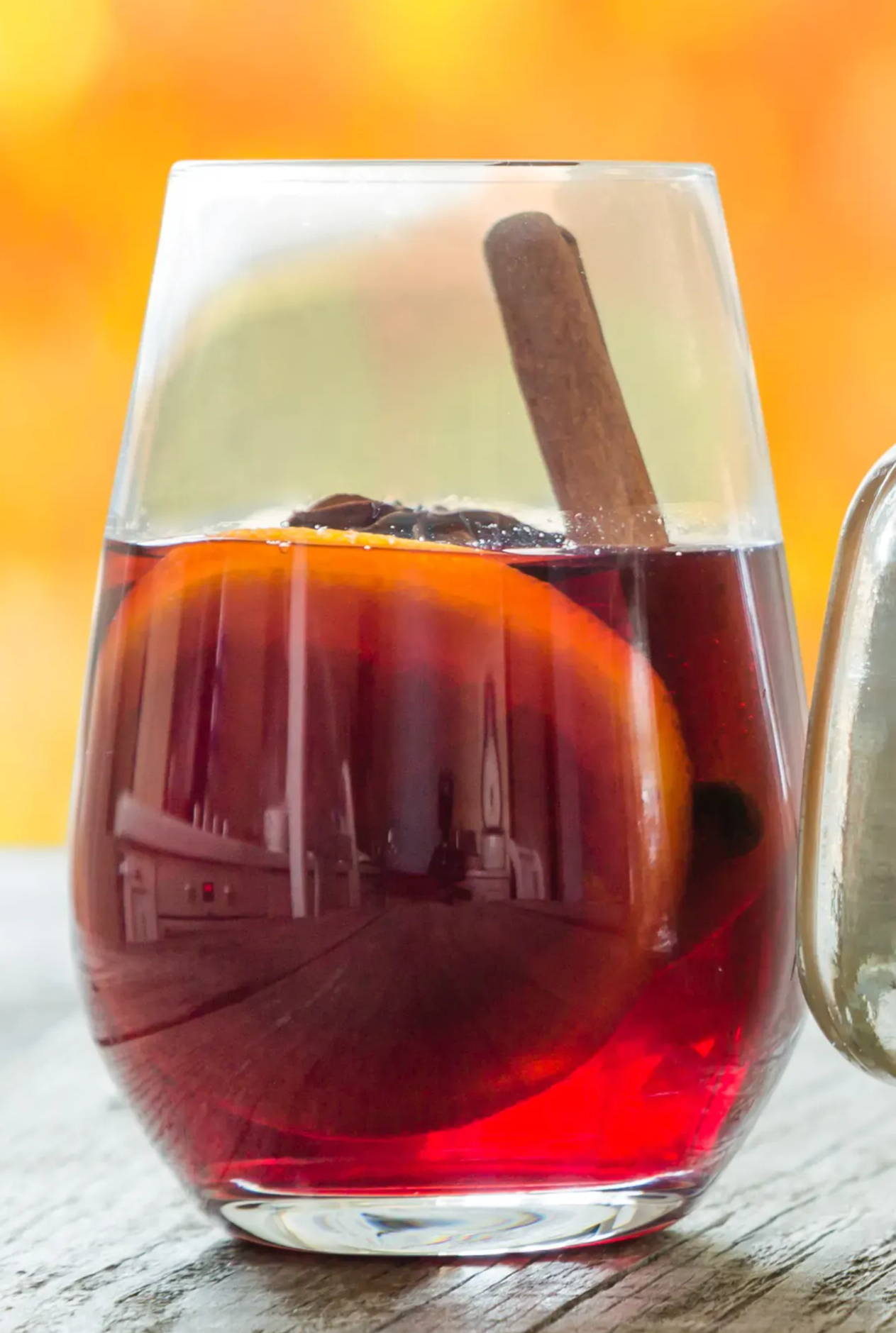 The sophisticated older sibling to mulled cider, mulled wine is a quintessential festive drink that you're sure to find gracing the stalls of any Christmas market. With a deeply aromatic flavour profile and distinctive deep-red colour, it's sure to fill your home with cosy fragrance as it brews.
Recommended cookware:
Ingredients:
1 bottle red wine

60g soft brown sugar

1 cinnamon stick

grated nutmeg

1 orange, halved and more slices to serve

1 dried bay leaf

1 star anise

60ml brandy
Method:
Pour the wine into a saucepan with the orange, sugar, bay leaf and the spices.

Heat gently until the sugar has dissolved. Taste to see if you want the wine sweeter, and add more sugar to taste.

Remove from the heat, stir in the brandy and strain into heatproof glasses. Garnish with the orange slices and spice to serve.
Discover more festive recipes and expert tips on our blog.