Whoever you're saying those three little words to this year, we've got the perfect homemade gift ideas for you to celebrate the ones you love this Valentine's Day. As we all know, it's not about the cost, it's about the meaning behind it, and with incomes even more stretched right now, it's never been as needed. So, whether you're celebrating by having a romantic night in with your partner., treating your best friends or making the day special for the little ones, we've got you covered here at Cook Serve Enjoy. Continue reading for a selection of low-cost Valentine's day ideas…
For your Partner - Romantic Valentine's Day Ideas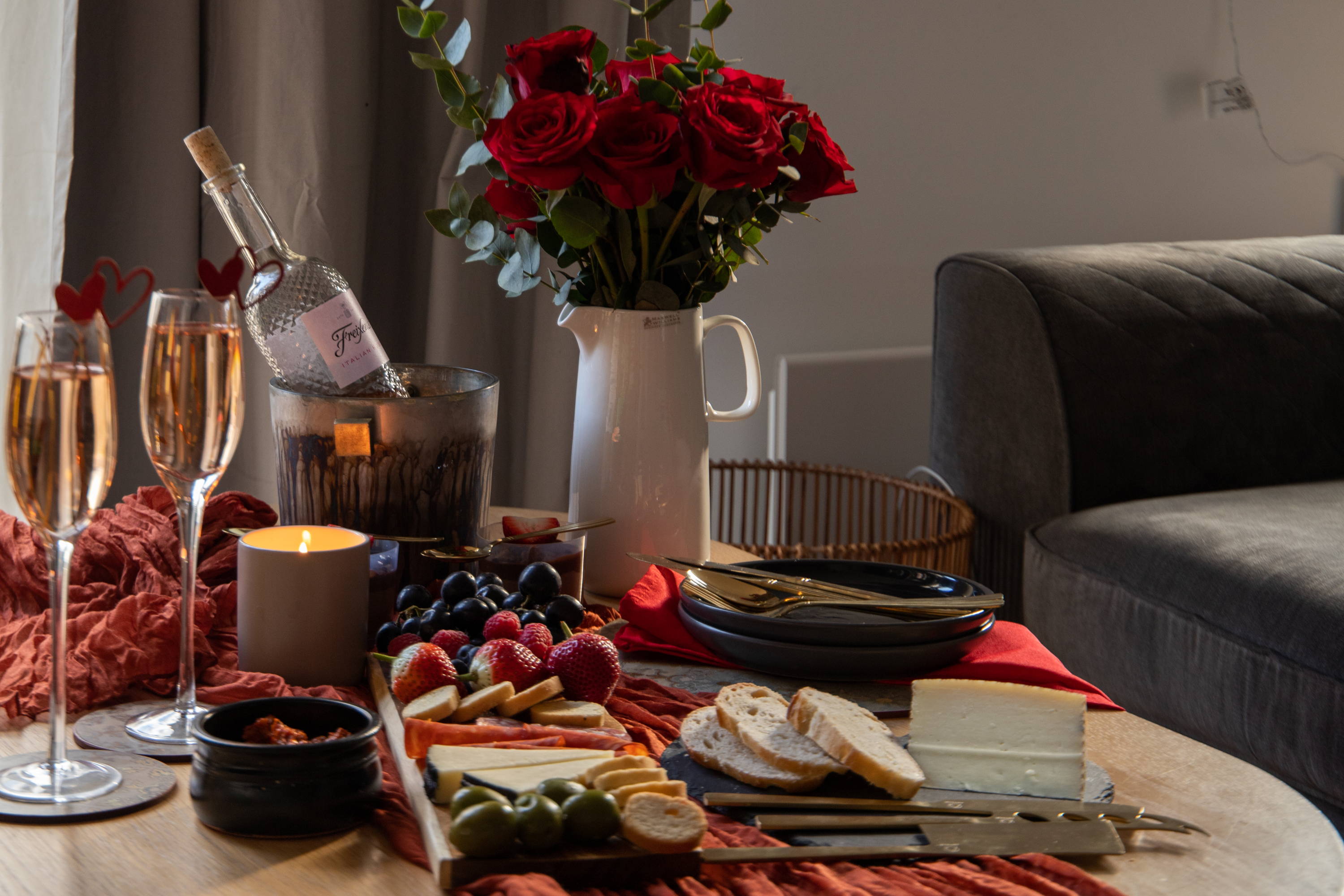 Whether you've been together for longer than you can remember, or celebrating your first Valentine's together this year, make it a day you won't forget with our romantic Valentine's Day ideas. As they say, the way to their heart is through their stomach, so we have a few suggestions to put a smile on their face!
First up, who doesn't love breakfast in bed? We don't always have time for it, but when we do it always feels special. Here at Cook Serve Enjoy, we have everything you need to make the perfect brunch. For the coffee lovers, discover our gorgeous La Cafetière Pisa Collection for French press coffee makers that allow you to make barista-style brews at home. To go with, get in even more of the romantic spirit with our KitchenCraft Heart-Printed Espresso Cups and dippy Egg Cups to match.
Or, why not create an intimate dinner for two from the comfort of your home with a decadent fondue evening? After all, sharing food is always guaranteed to be a winner. Although most associated with chocolate, why not go the extra mile and do a cheese fondue with one of our Fondue Sets? Then simply make a mouth-watering spread of things to dip and graze on; such as new potatoes, toasted bread, and crunchy crudites. We have the perfect accompaniment in the form of our Maxwell & Williams Set of 4 Heart Plates. All you need to do is chill the wine and look the part.
If you're looking for the perfect personalised Valentine's Day gift, then we have just the thing. Why not fill one of our charming Home Made Glass Storage Jars with little keepsake notes or memories you both have shared? Not only is this a much more purse-friendly idea for the big day, but it's also a cute gift that can be looked upon the whole year round.


For your Best Friends - Galentine's Day Ideas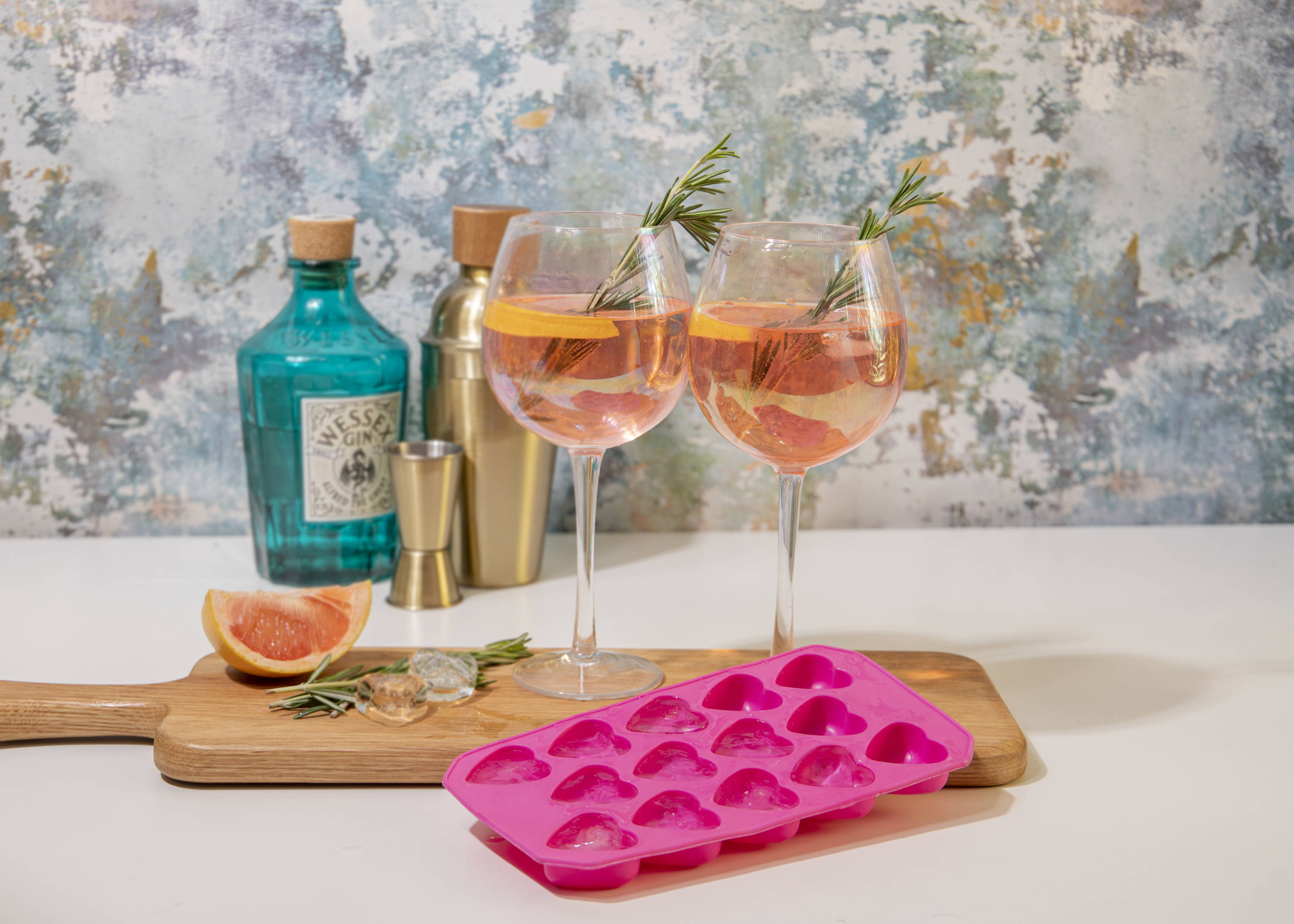 Single this Valentine's Day? Do not worry, we have some cute little Galentine's Day ideas for you and your besties this year. As there simply is no better quote than 'Let them Eat Cake', do just that and host your very own bottomless Afternoon Tea with plenty of, well cake, and some fizz. Assemble a host of fancy sandwiches, scones and cupcakes for the ultimate girly afternoon treat. Our Set of 4 Mikasa Champagne Flutes is ideal for the occasion, whether you're filling with Prosecco, Bellinis or Elderflower Presse. We've even got this gorgeous Maxwell & Williams Kasbah Rose 2-Tier Cup Cake Stand that your pals are guaranteed to love.
If you're more of a cosy movie night-in kind of group, then try hosting your own film get-together with your favourite snacks and tempting cocktails - think a kid's sleepover kind of vibe for adults…pj's too, obviously. We even have this BarCraft Heart Shape Ice Cube Tray to jazz up your favourite drinks; whether that's a Moscow Mule, Mojito or Rosé Spritz. Impress your pals with the Artesa Hammered Brass Serving Platter with 3 Serving Bowls, fill with dips and other treats that you'll all love.


For the Little Ones - Valentine's Day Ideas for Kids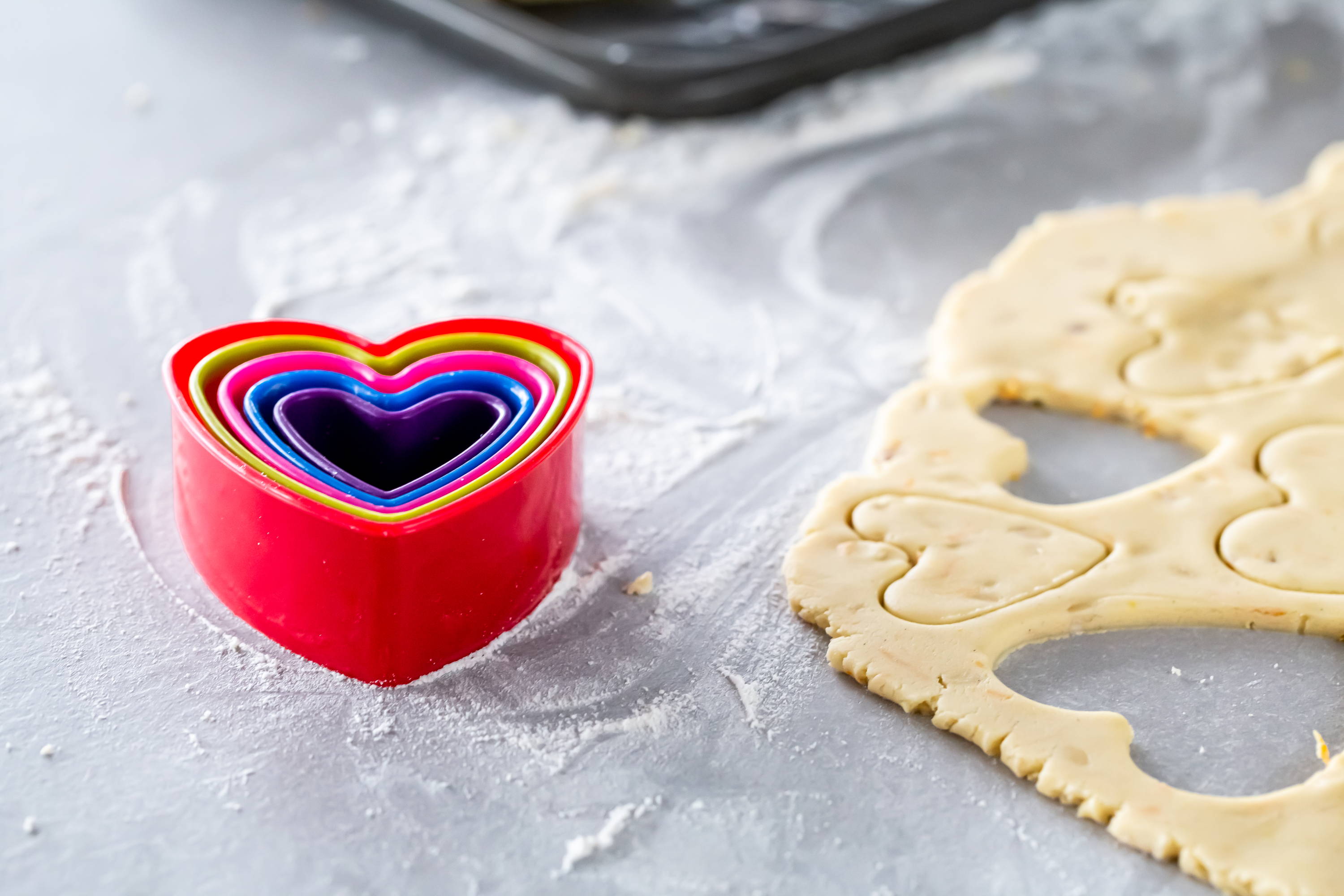 There are many fun and creative ways to make your kids feel involved and special on Valentine's Day, whether it's baking yummy treats, creating handmade crafts, or having a cosy movie night together.
One of our favourite Valentine's Day ideas for kids is baking! Heart-shaped cookies are guaranteed to go down a treat and making them with your children is a great way to get messy and have fun.
The Colourworks Set of 5 Heart Cookie Cutters is designed for parents baking with children, as they are made of plastic, so each cutter's edge isn't sharp to the touch, making them safe for little hands.
You can decorate the cookies with sprinkles or apply a frosting with this Sweetly Does It Set of 3 Heart Fondant Cutters. Your kids will love being able to create something sweet and delicious to share with their friends and family.
Another fun activity is craft making. There are many different Valentine's Day crafts ideas for kids, such as making a paper heart garland, a love bug with pipe cleaners and pom-poms, or even a special Valentine's Day card for a loved one. These crafts are not only fun to make, but they also provide a great opportunity for your kids to be creative and express themselves.
Movie night is also a great option on Valentine's Day. You can pick a family-friendly romantic film, snuggle up with blankets, and enjoy some homemade popcorn. Just grab your Chef'n Poptop™ Popcorn Popper and serve cinema-style popcorn in just 3 minutes!
Finally, you can also plan a Valentine's Day gift exchange, where kids can swap presents with one another. This is a cute way for them to share something special with their friends and family and not feel left out.

Discover more Valentine's Day inspiration…